Lotus blossoms flourish in Hanoi's streets

Although it lasts in a short time during summer, lotus leaves a strong impression on Vietnamese people.
Under the intense sunlight, the lotus bouquets spotted with speckled dew still flourished and color up streets of Hanoi.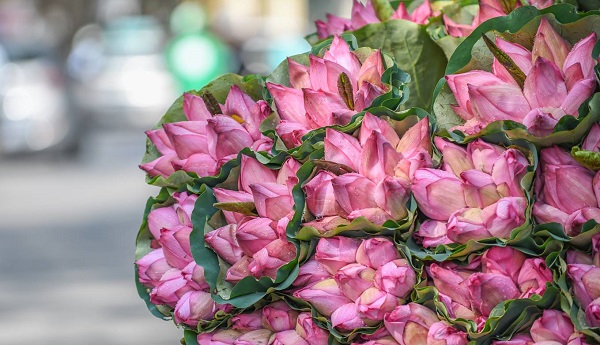 When the scorching heat covers the whole city, it was the time for pink and white lotus flowers to bloom and be widely sold by the hawkers.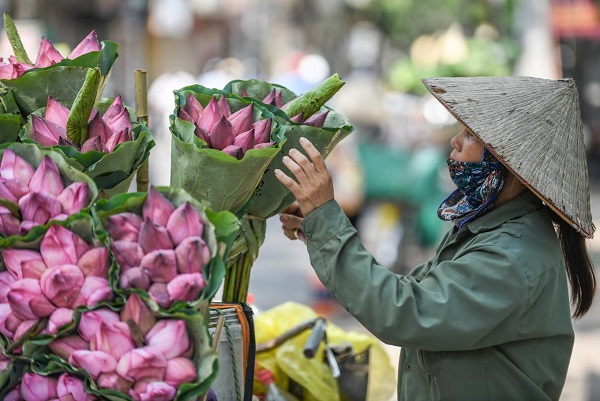 The lotus flower season annually begins from the end of May through June. A flower peddler on Mai Xuan Thuong street said that she could sell averagely over 20 bouquets of lotus flowers per day thanks to the bumper crop of lotus blooming this year.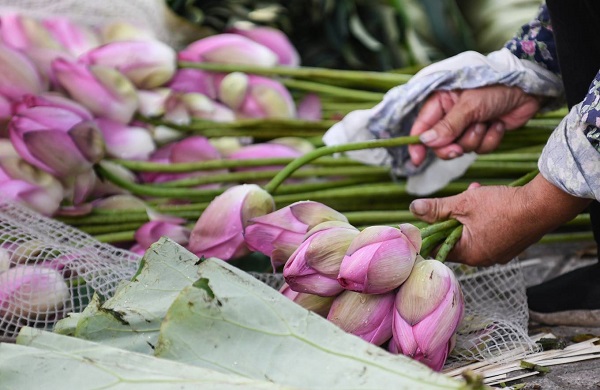 Other seller told that she usually buys 50 to 100 bouquets of lotus flowers at the Quang Ba wholesale market and then separate them to bundles of ten flowers for retail sales, costing VND50,000 (US$2.1) to VND60,000 (US$2.6) each.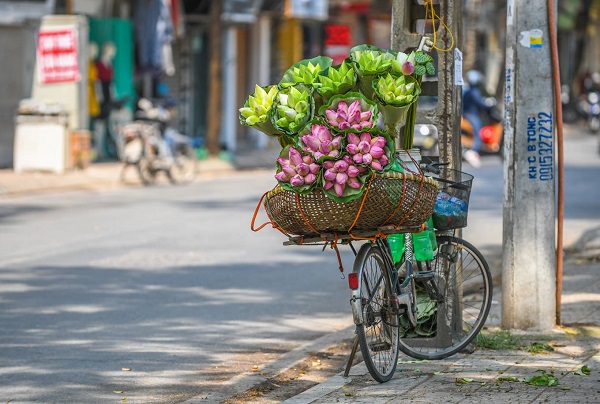 Unlike other kinds of flowers which can be sold through the day, lotus flower peddlers just show up at Mai Xuan Thuong, Thuy Khue and Ly Nam De streets after 7.30 am because the lotus flowers are usually picked at dawn.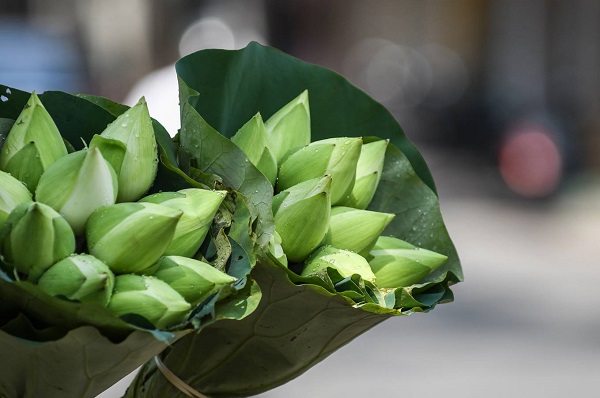 Besides the pink lotus flowers, the white ones are also sold with higher price of VND20,000 (US$0.9) for each thanks to its sense of purity.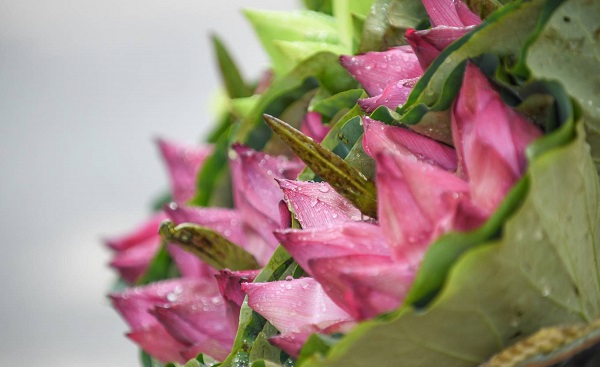 Due to the high temperature, the hawkers preserve the freshness and beauty of lotus flowers by watering them constantly during the day.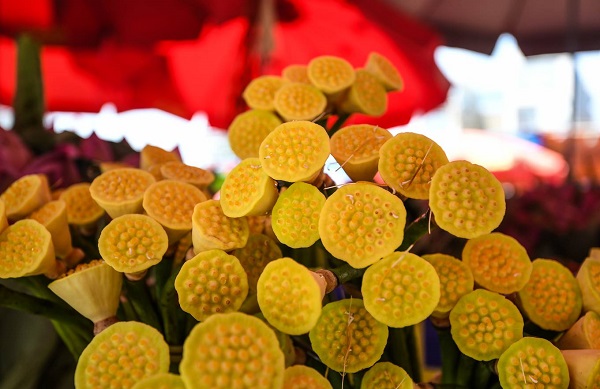 Quang Ba wholesale market is the busiest destination for lotus flower lovers and sellers thanks to its proximity to some big lotus ponds in West Lake.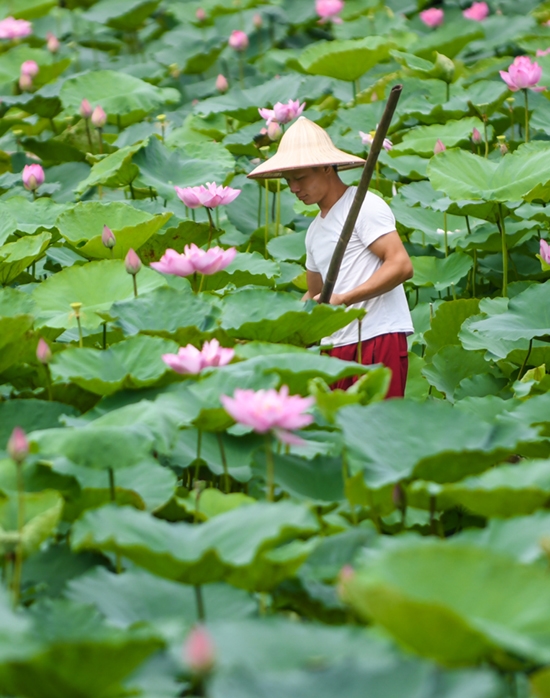 Besides picking the lotus flowers in the early morning, the ponds' owners also rent their space for photographing.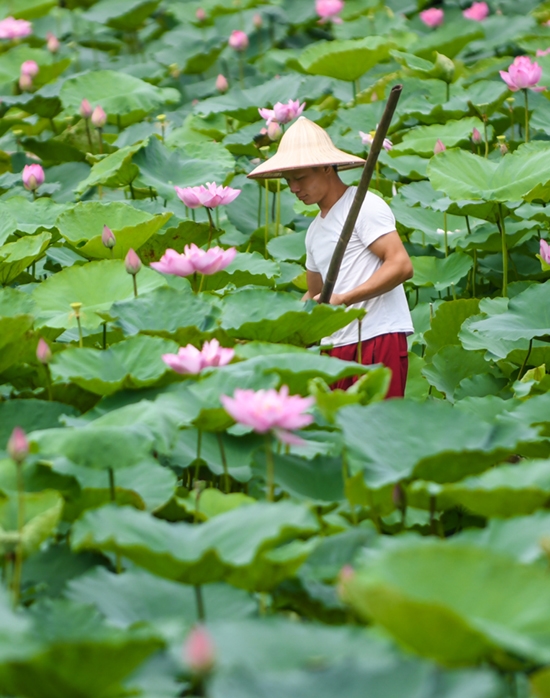 Ticket prices for shooting photos with lotus flowers in the ponds range from VND30,000 (US$1.3) to VND50,000 (US$2.1).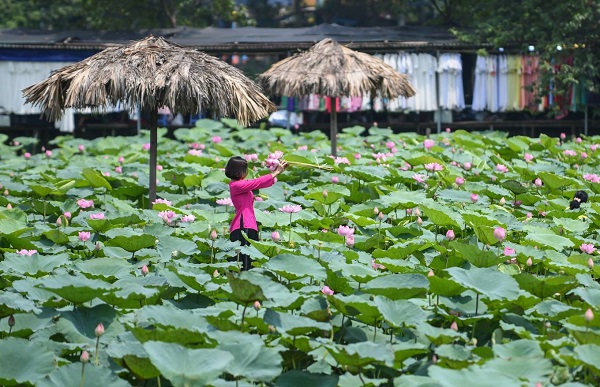 Lotus flower is present in Vietnamese culture and arts, especially in Buddhism and leaves its imprint in some historical architectures including One Pillar Pagoda, Buddha's pedestal and stylized decorative patterns.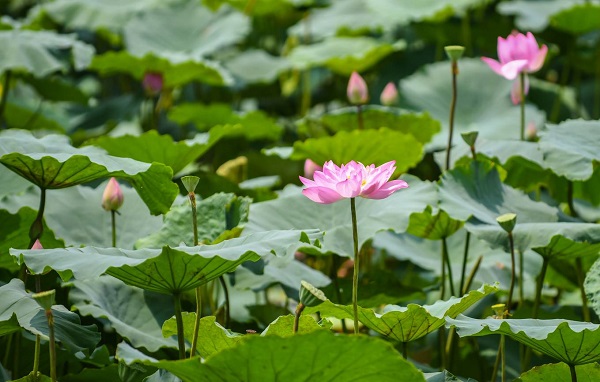 In 2011, Pink lotus led the vote for Vietnam's national flower, however, it is not officially recognized by now. The lotus symbolizes the purity although it grows up from mud. It can be found in nearly every village in Vietnam.
Hanotimes/VNE