Lantern Street brought to life in HCM City for Mid-Autumn Festival

District 5 in Ho Chi Minh City is playing host to Lantern Street, which features a bustling atmosphere along with colourful lanterns and traditional toys to welcom the Mid-Autumn Festival.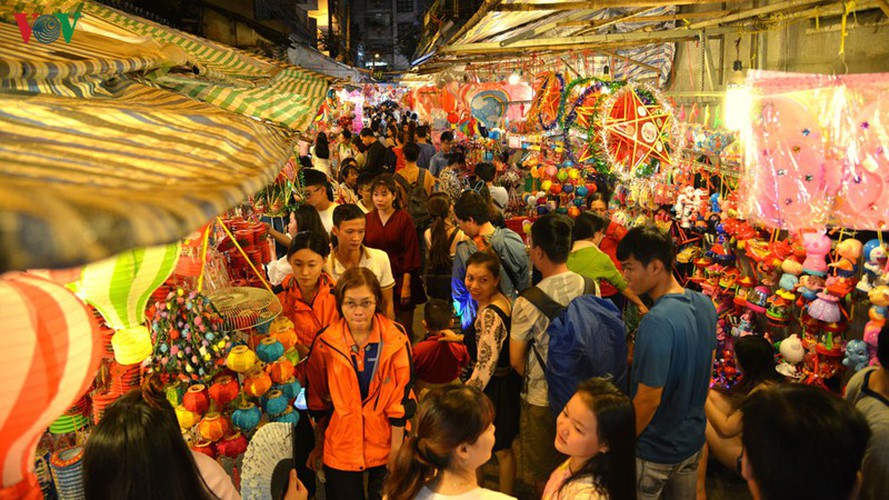 Visitors can find Lantern Street on Luong Nhu Hoc street in District 5 of HCM City. It's a familiar address for local people as it pops up every Mid-Autumn Festival.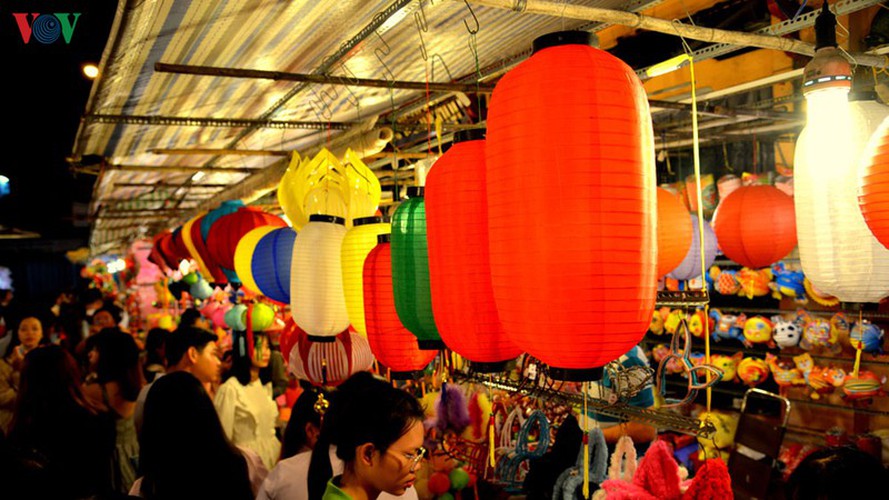 Thousands of traditional and modern lanterns can be purchased along the famous street.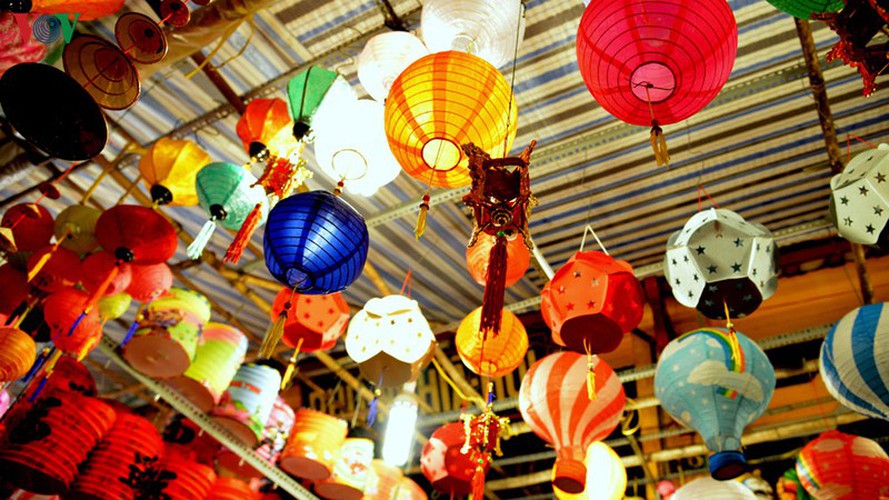 A vast array of lanterns made in Vietnam, China, and the Republic of Korea are on sale at a fair price.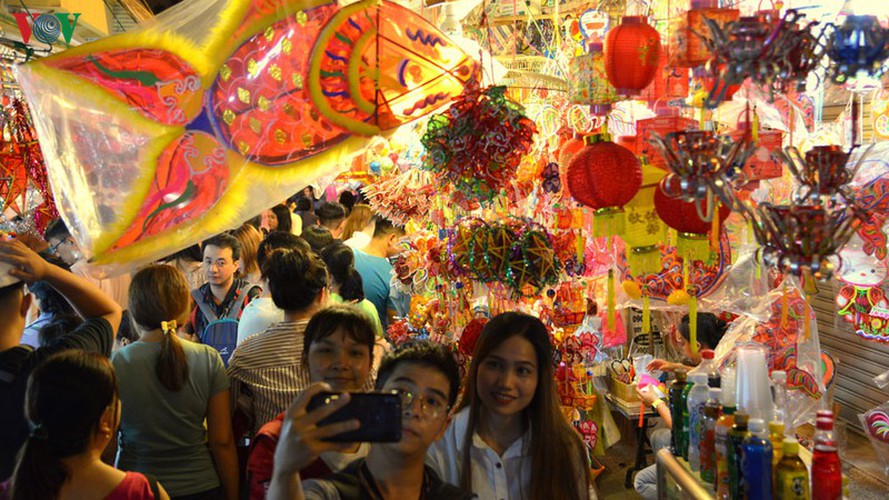 Visitors pose for a selfie with lanterns in the background.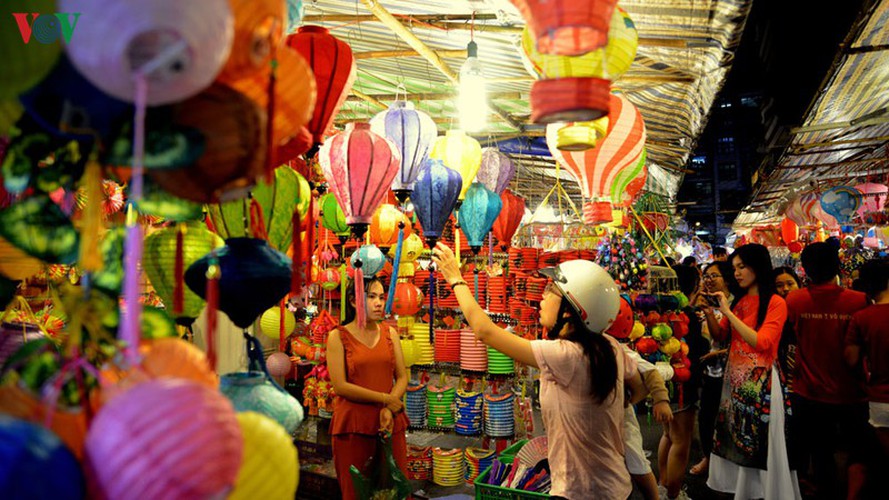 Customers are not short on choice when looking to buy lanterns and toys in the area.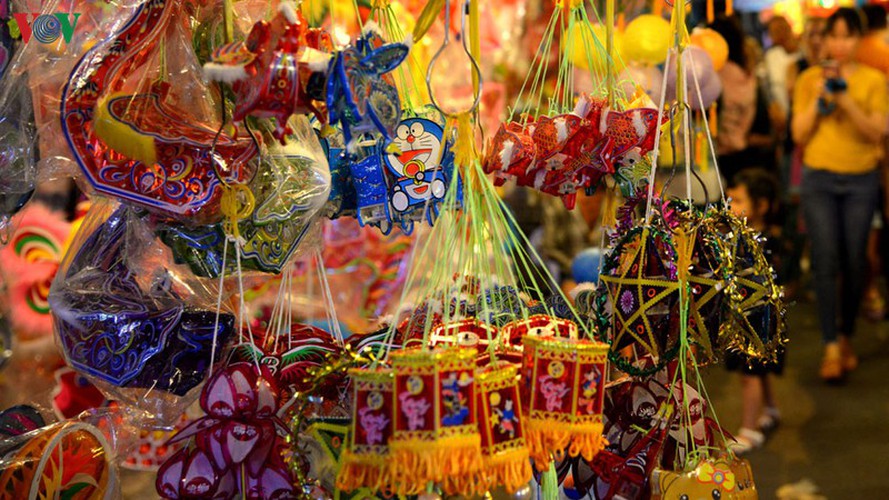 Visitors usually purchase lanterns as a way of decorating their homes or as gifts for friends and relatives.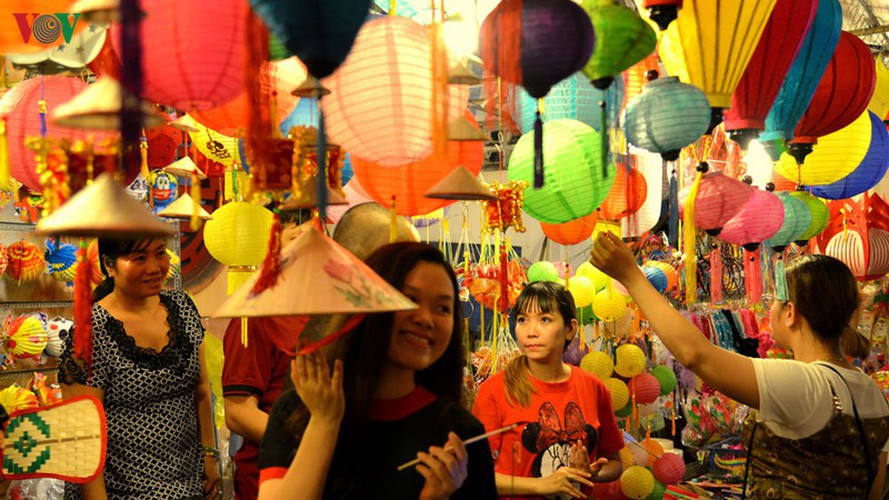 The venue proves popular with young people as it provides many photo opportunities.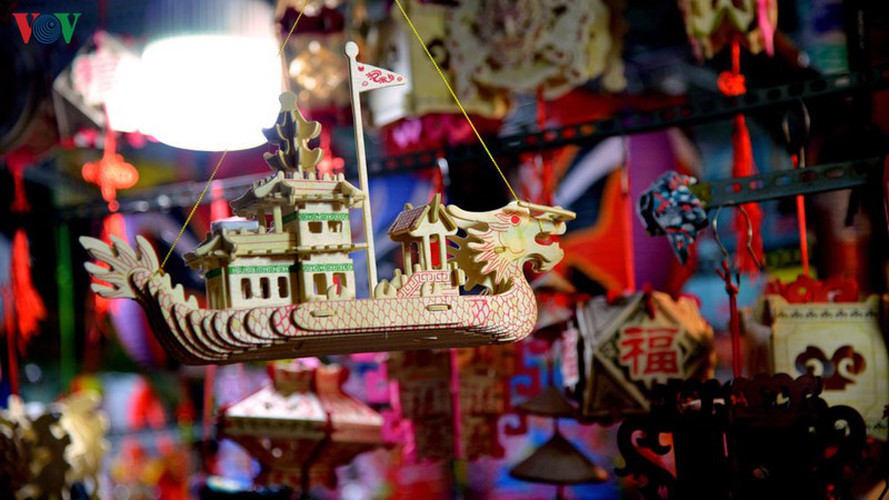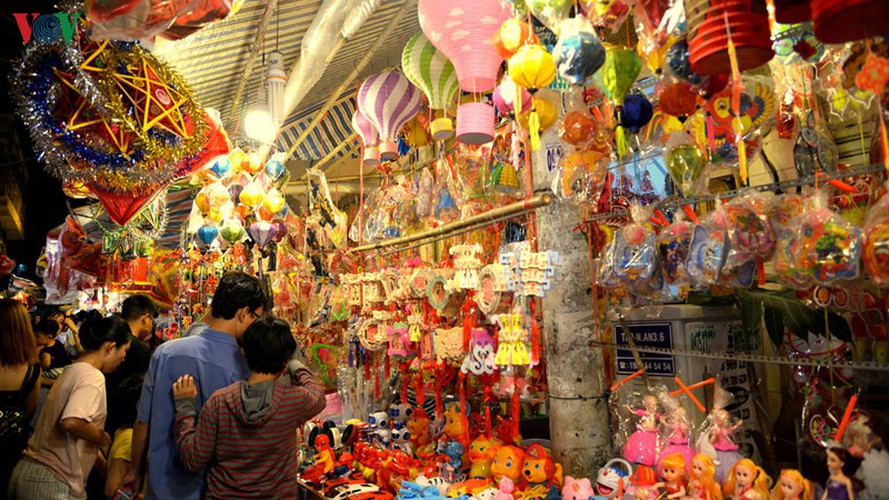 The price of lanterns range between VND35,000 and 300,000 each.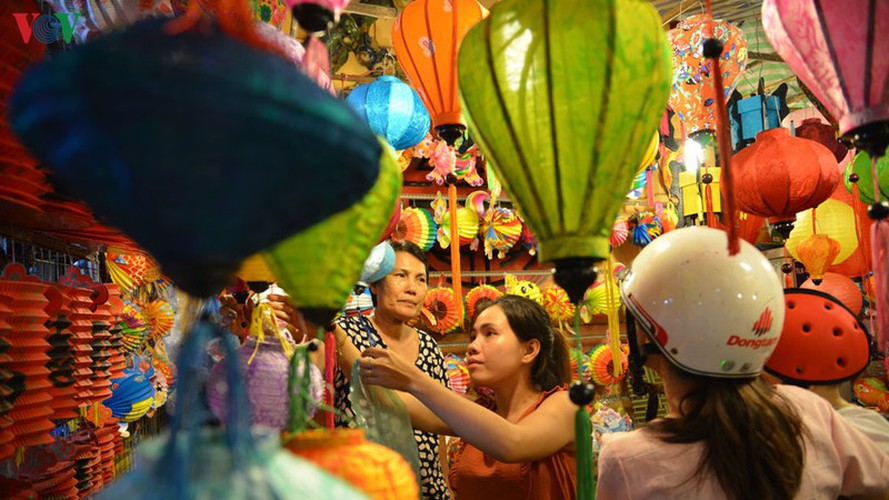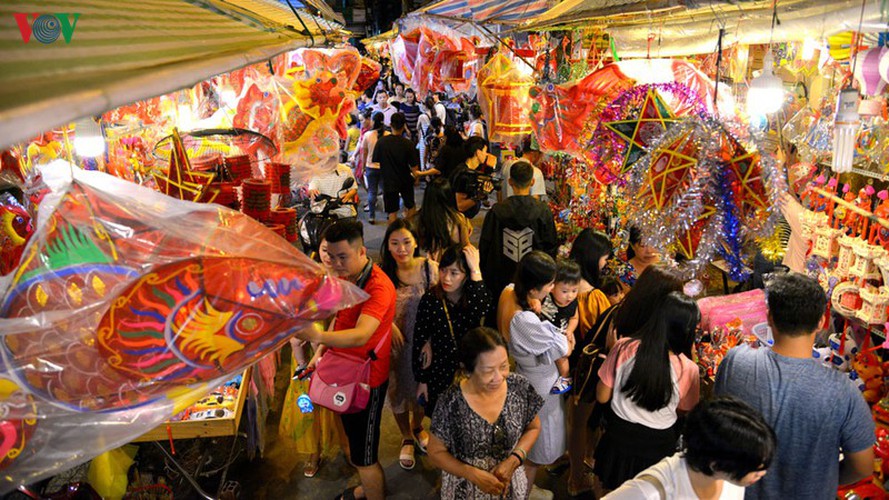 As night falls, a bustling atmosphere descends on Luong Nhu Hoc street.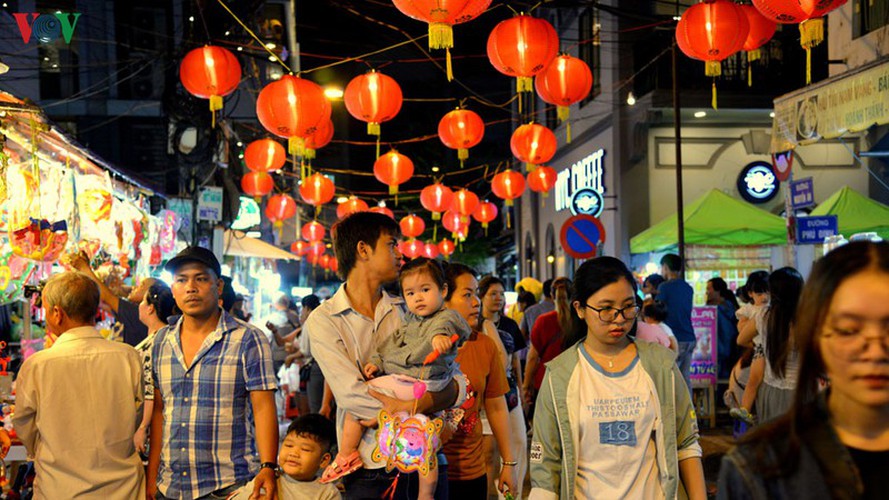 VOV/VNN

Mid Autumn Festival, one of the traditional festivities of many Asian nations, takes place in the middle of the eighth lunar month. Each Asian country has a typical cake associated with this occasion.
As a special national occasion, the Mid-Autumn Festival is a popular event for children and all young people throughout the country.