Joyful dragon dance festival celebrates Hanoi's liberation

The 2019 Hanoi Dragon Dance took place at the intersection of Dinh Tien Hoang and Hang Dau streets, in Hoan Kiem Lake's pedestrian area, on October 6, to celebrate the 65th anniversary of the capital's Liberation Day (October 10).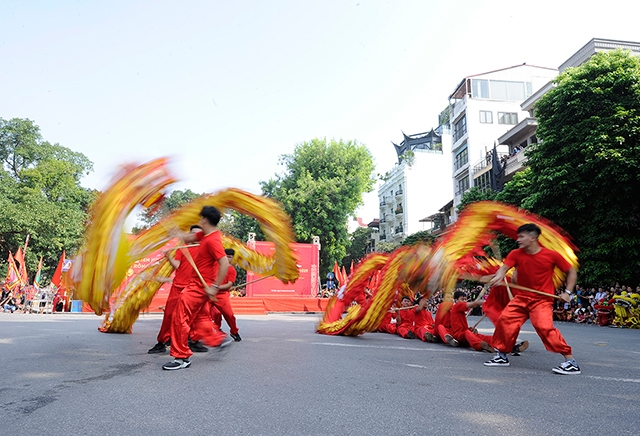 The festival aimed to honour, preserve and promote the treasured cultural values of Hanoi while creating a venue for participating artists to meet and exchange performing experience.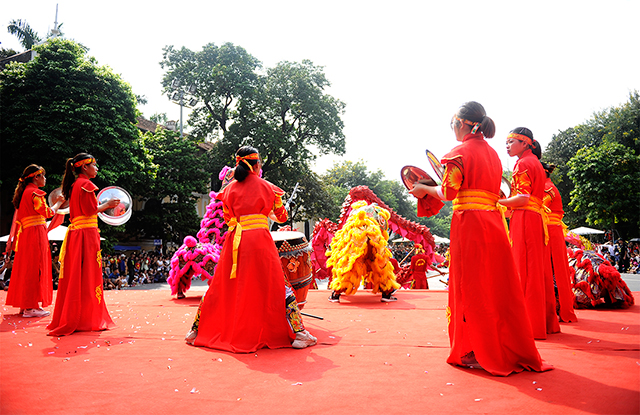 The performance requires high levels of teamwork, skill and body strength.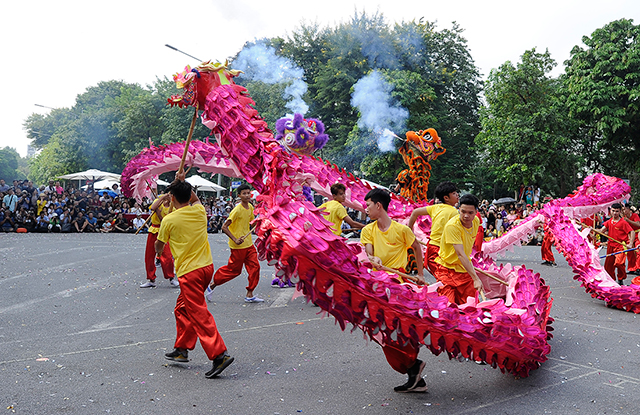 A performance by skilled performers from Bac Tu Liem District.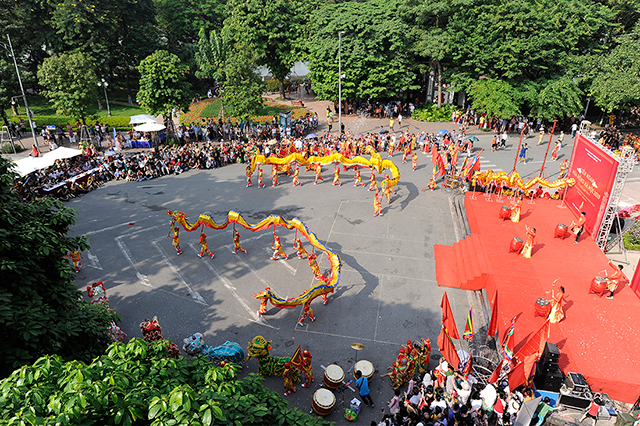 The festival attracted numerous locals and visitors.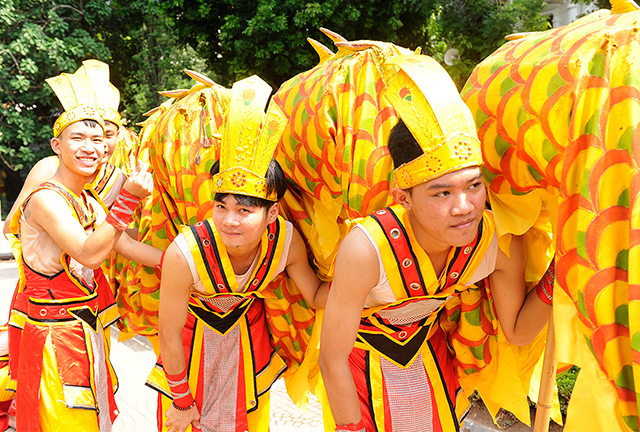 Members of dragon dance team from Dong Anh District preparing for show-time.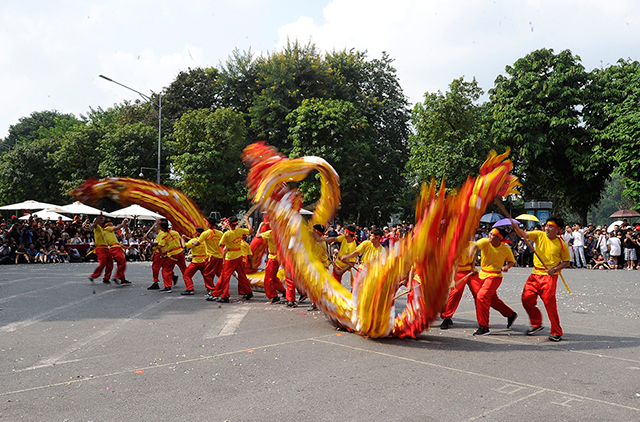 Performers must be able to coordinate their movements to be in perfect harmony with each other.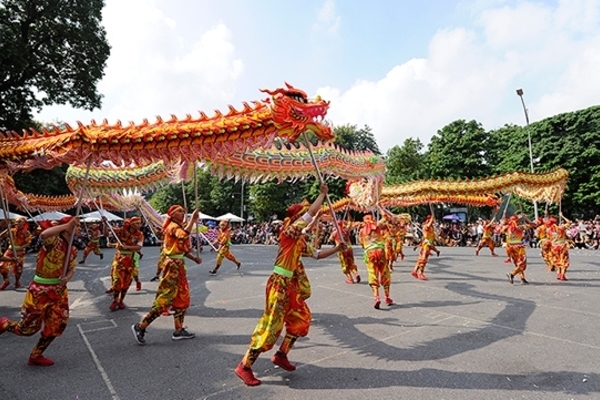 The festival saw participation of teams from 15 districts in the city.
Dang Khoa
Nhan Dan