Impressive photos taken by Hanoi journalists put on display

An exhibition featuring more than 100 photographs taken by journalists over the past two years are being showcased at an exhibition that opened in Hanoi on June 17 to mark the upcoming Vietnam Revolutionary Press Day.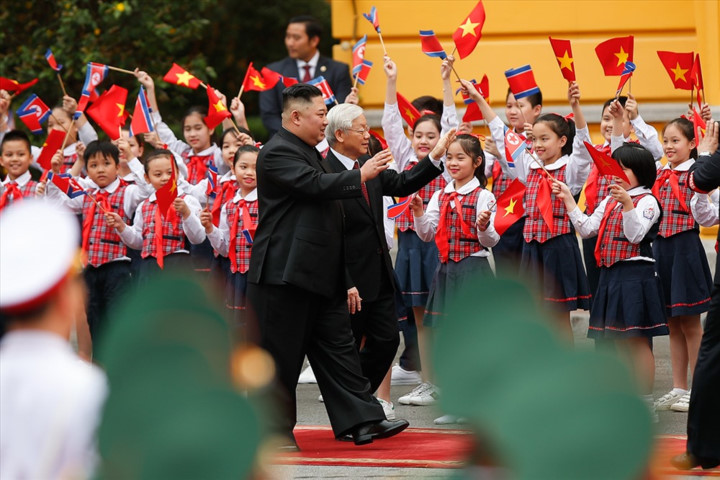 Kim Jong-un, Chairman of the Workers' Party and Head of the State Affairs Commission of the Democratic People's Republic of Korea (DPRK), became the first DPRK leader to visit Vietnam for 55 years. (A photo taken by Son Tung).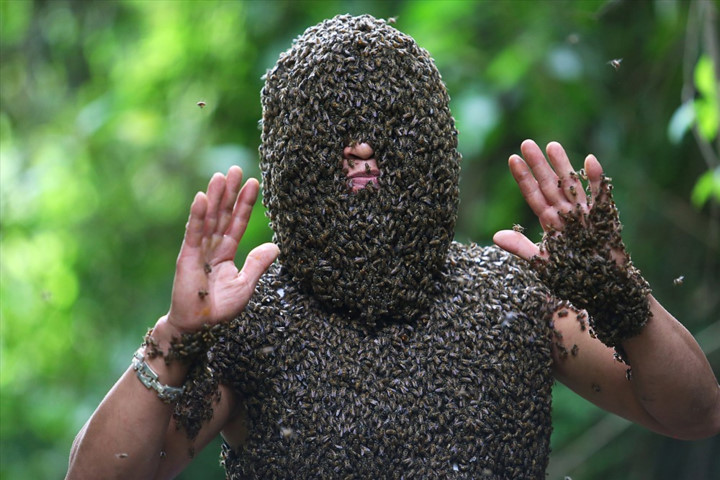 Bui Duy Nhat, 43, from Na Sang 1 hamlet of Nua Ngam commune in Dien Bien province, is one of the few people in Vietnam to have successfully tamed forest bees. (A photo taken by Pham Ngoc Thanh).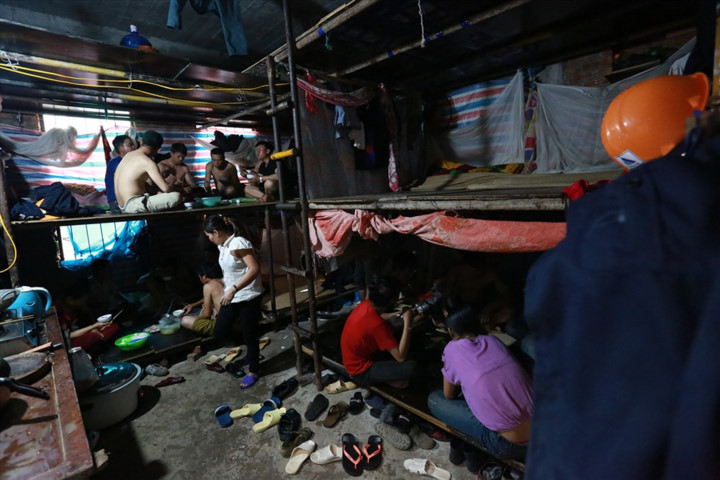 Accommodation for more than 100 men and women in Cau Giay district in Hanoi. The workers are on a construction job to build a high-rise building a few hundred metres away. (A photo taken by Hai Nguyen).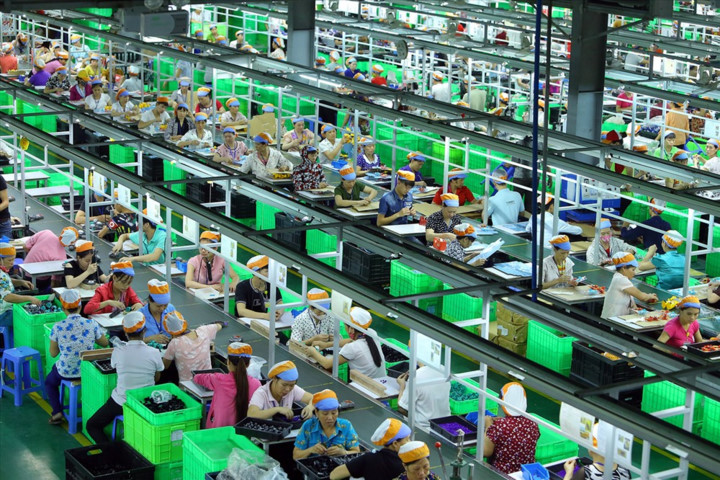 Female workers at a factory in the northern province of Hai Duong in 2014. (A photo taken by Ha Duc Thanh).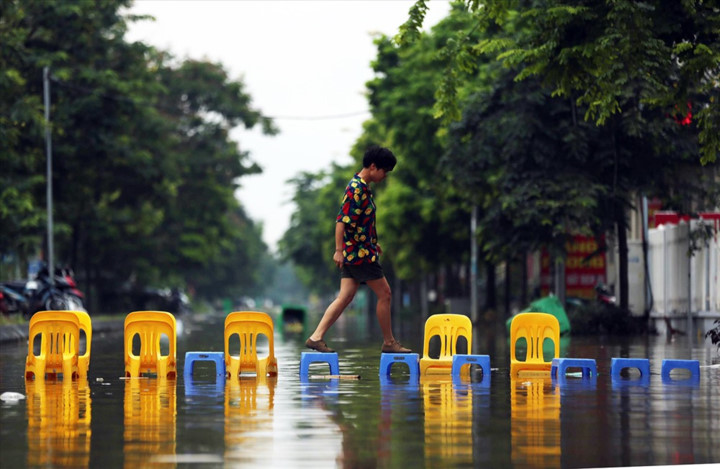 The Le Trong Tan-Geleximco urban area in Ha Dong district in Hanoi suffered flooding in July 2018. Local people were forced to use plastic chairs get around. (A photo taken by Nam Nguyen).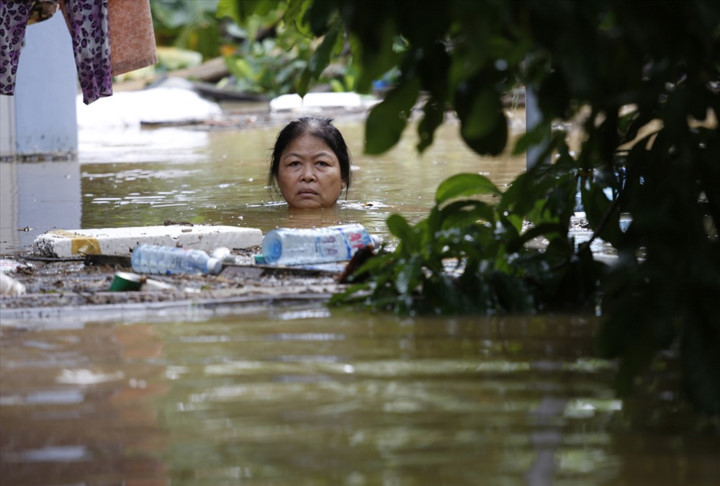 A flooded village in a suburban area of Hanoi. (A photo taken by Huy Kham).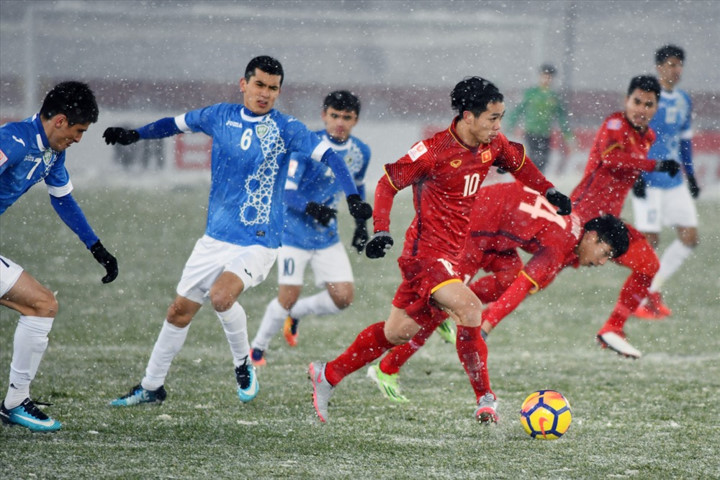 A moment captured during the final match between Vietnam and Uzbekistan at the AFC U23 Championship in 2018. (A photo taken by Hoang Ha).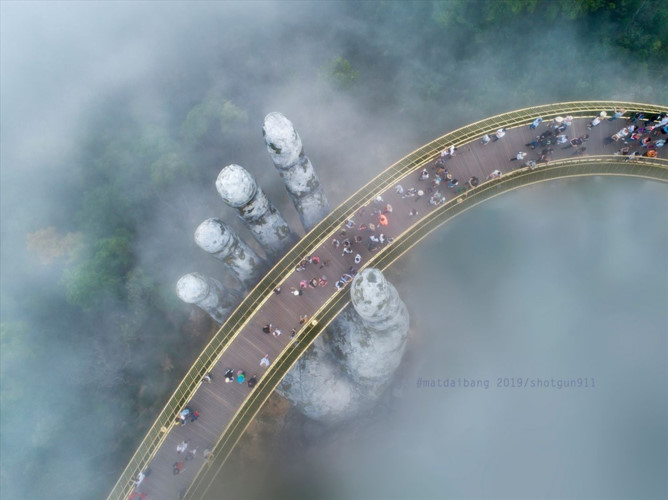 The Golden Bridge in Ba Na Hills was ranked among the top 100 World's Greatest Places by Time magazine in 2018. (A photo taken by Vu Minh Quan).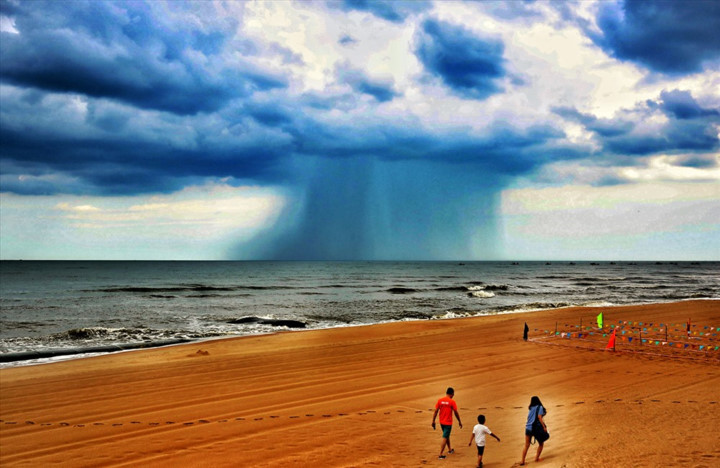 A strange cloud appears in the skies above Ho Tram on August 4, 2018. (A photo taken by Ho Vinh).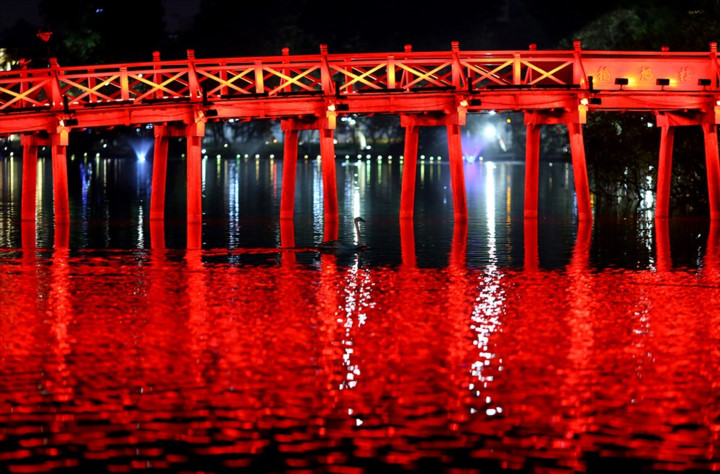 Ho Guom, also known as Sword Lake, at night. (A photo taken by Nguyen Xuan Phu).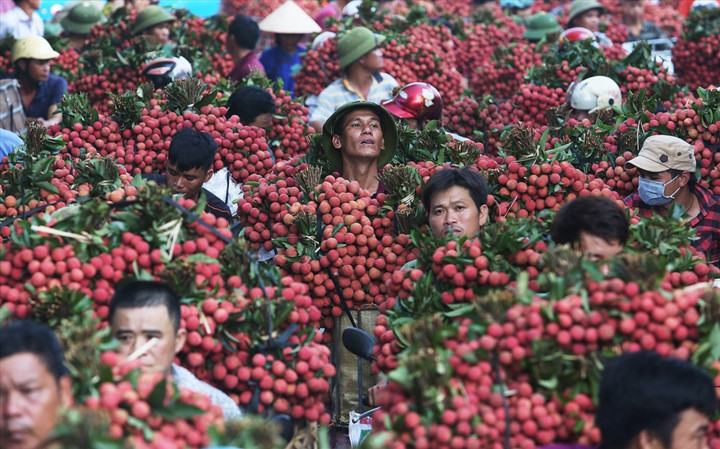 Masses of lychee being carried on motorbikes cause traffic congestion on National Highway 279 in Luc Ngan district in the northern province of Bac Giang. (A photo taken by Ngoc Thanh).
VOV