Hanoi's Old Quarter hosts various cultural activities to greet new spring

The Management Board of Hanoi's Old Quarter launched a series of activities at Kim Ngan Temple at Hoan Kiem district's 42-44 Hang Bac Street on January 18 to greet the new spring and the Lunar New Year (Tet).
The programme includes a wide range of activities held at relics to reproduce the traditional cultural features of the Old Quarter people.
The Kim Ngan Temple hosts a worshiping ritual for the tutelary god and folk singing, while the Heritage House at 87 Ma May Street is the venue for making Chung cakes and offerings of traditional Tet food to worship ancestors by Hanoians' families.
The Centre for the Old Quarter's Culture Exchange introduces the image of rat, the mascot of the Lunar New Year 2020, in folk culture. Those who are interested in Tet paintings have the chance to explore Vietnam's three folk painting types through exhibitions of Hang Trong paintings, Kim Hoang paintings and Dong Ho paintings.
On the same day, the Management Board of Hanoi's Old Quarter organised the Neu pole (a tall bamboo tree) erection rituals, and introduced the custom of erecting the Neu pole during Tet. In addition, at the relic and cultural sites mentioned above, many folk culture and music activities are being held to serve the people's Tet celebration needs and attract tourists.
The activities last until February 9 (the 16th day of the first month of the Year of the Rat).
The procession delegation includes boys, girls and strata of people in traditional costumes.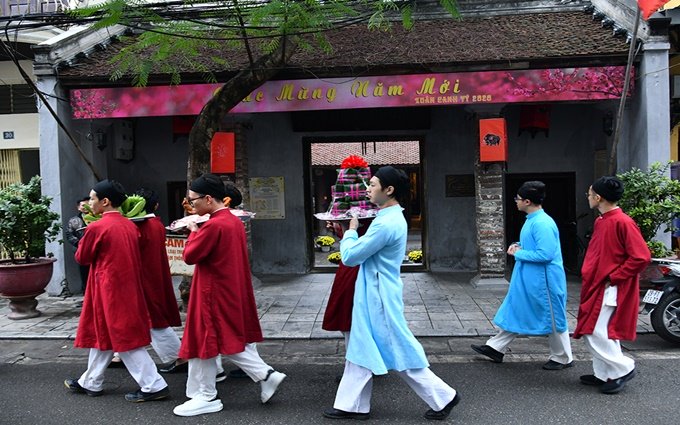 The ritual delegation travels from the Heritage House at 87 Ma May Street to the Kim Ngan Temple 42-44 Hang Bac Street.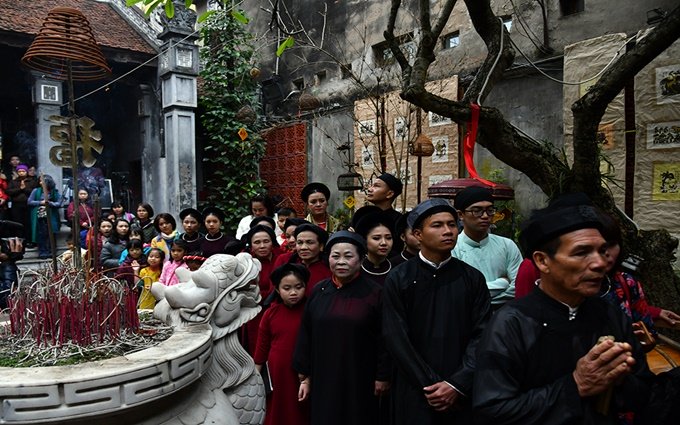 The worshiping ritual for the tutelary god.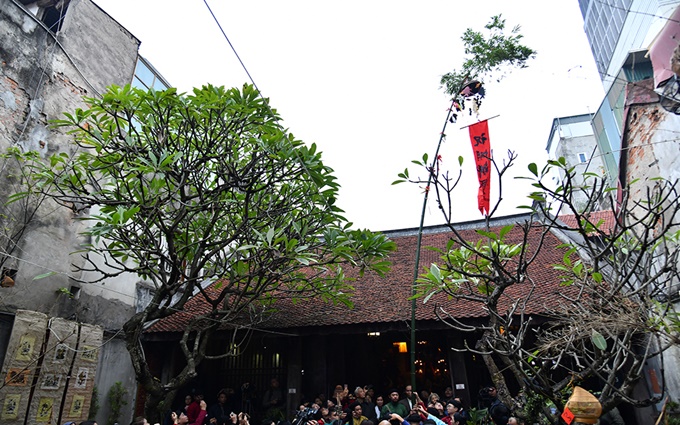 In addition to the folk meaning of warding off evil spirits, the erection of Neu pole during Tet also aims to pray for national peace, bumper crops and national prosperity.
* On the same day, the 2020 Spring Calligraphy Festival opened at Hanoi's Temple of Literature, a special national relic under the theme of 'Thanh Duc' (Forming Morality), gathering the participation of 52 calligraphers.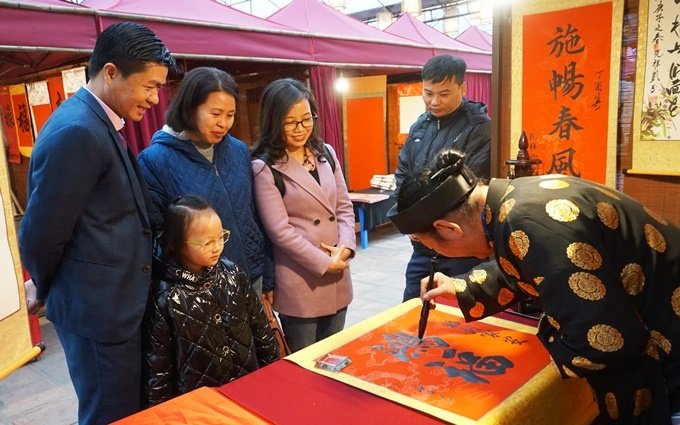 Alongside the calligraphic activities, the festival features many exciting cultural and art events, such as the quintessence of folk food, folk games, and a handicraft fair showcasing products made from silk, lacquer, pottery, rattan and ornamental plants.
Nhan Dan

Displays of Tet from bygone eras have been reimagined at the Kim Ngan Communal House on Hang Bac street in Hanoi as a way of celebrating the Lunar New Year, known locally as Tet.

Traditional cultural activities will be hosted by the Đình Làng Việt (Vietnamese Communal House) group and the Hanoi Old Quarter management board on January 18 in downtown Hanoi.