Flashmob opens Da Nang Summer Destination 2019

A flashmob involving hundreds of dancers wearing beachwear kicked off the Danang Summer Destination 2019 programme in Son Tra district on June 14, marking the start of the city's annual tourism event.
Models wearing swimsuits perform as part of a flashmob on the beach to open the Danang Summer Destination 2019 event.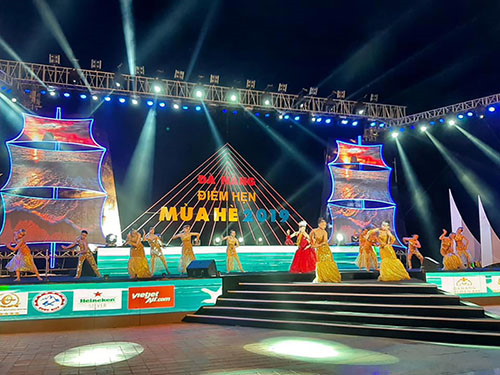 The programme is being held at Bien Dong park in Son Tra district of Danang.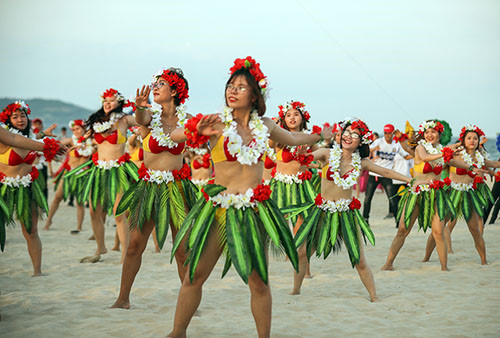 The flashmob is quickly followed by a Hawaiian dance performance featuring well-known dance groups.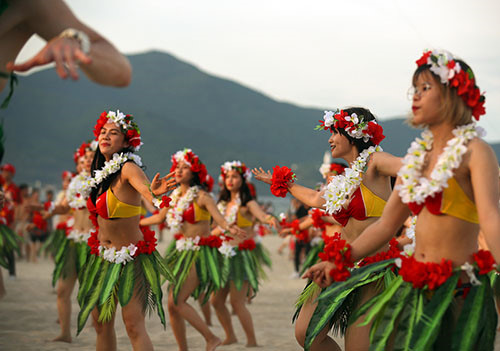 During the six-day Danang Summer Destination 2019 event, numerous activities in the fields of education, culture, sport, cuisine and community activities have been arranged to entertain guests.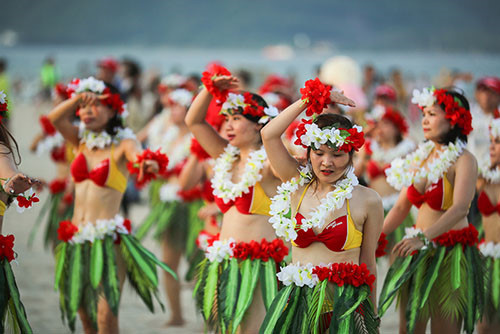 The occasion is to take place at Bien Dong park on Vo Nguyen Giap street, and in Lien Chieu and Pham Van Dong bathing areas on June 14-19.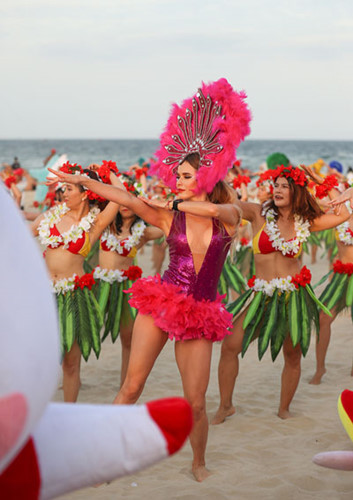 An array of exciting activities were on offer on June 14 between 4:30 pm to 6 pm such as beach sports and a team building program which gave visitors a unique experience.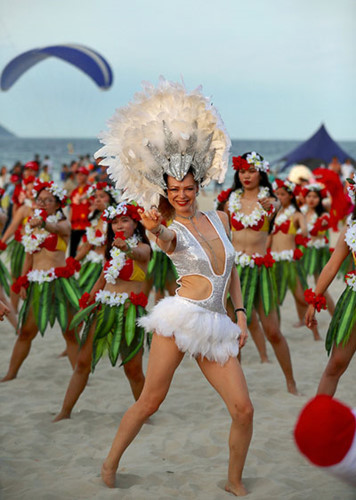 Other highlights from the program include a kite flying show, an exhibition of recycled items, as well as an exhibition featuring photos that depict nature, people, tourist attractions, and the architecture of Danang.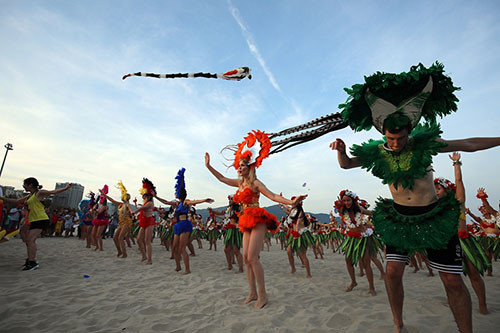 An EDM Party themed an "Amazing Summer" will run from 7:30 pm to 10:30 pm on June 18 and will feature a combination of explosive music performances and interactive activities, while the "Xuan Thieu Night" program will take place in the Lien Chieu bathing area on the evenings of June 16 and June 17.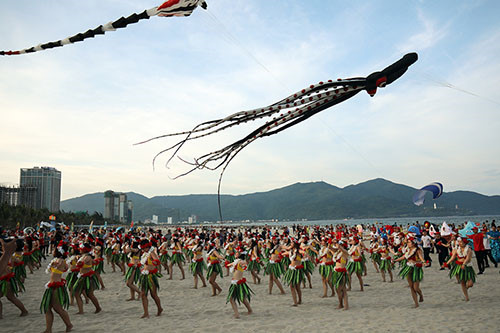 The schedule for this year will also aim to raise public awareness about environmental protection through an event themed "Danang beach says no to plastic waste" which will take place on Phan Van Dinh beach in Lien Chieu district from 4 pm to 6 pm on June 16.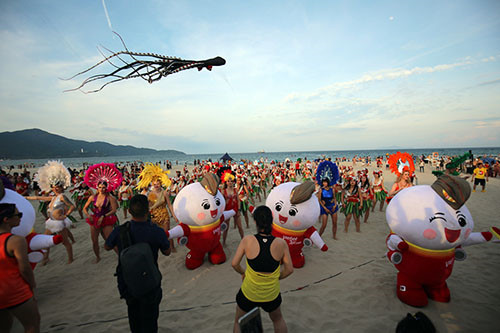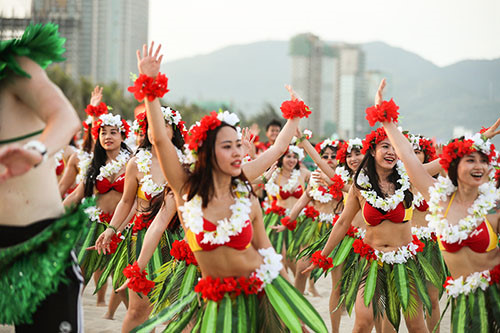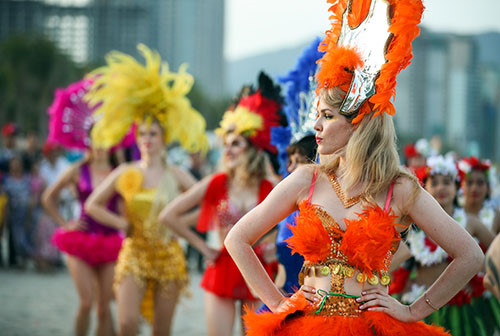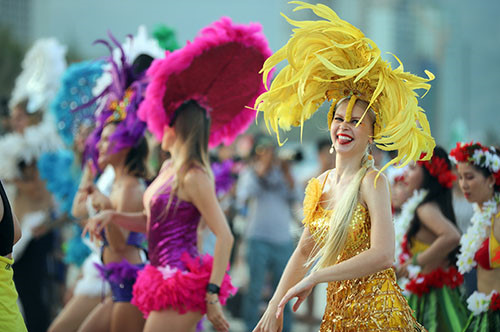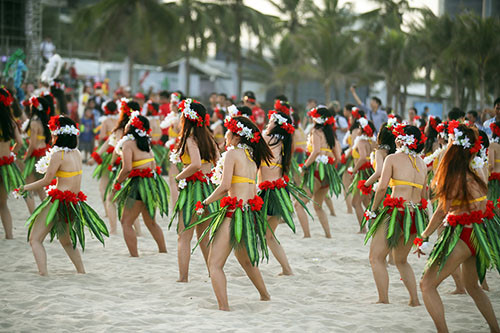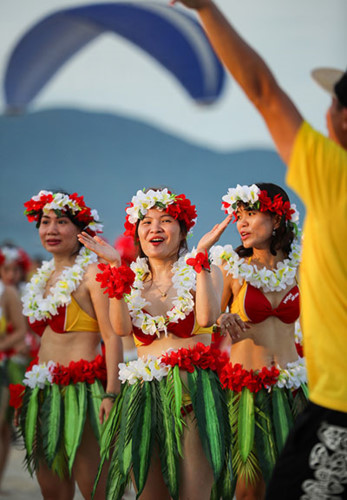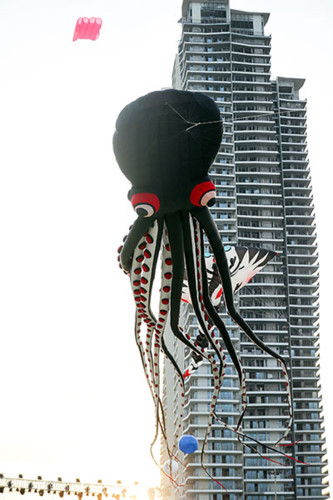 A kite flying show thrills audiences at the event.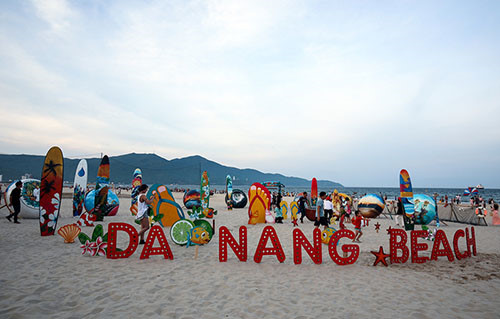 The beach in Son Tra district has been decorated with products recycled from plastic bottles and paper boxes.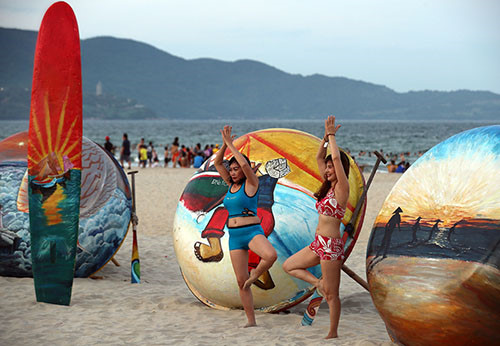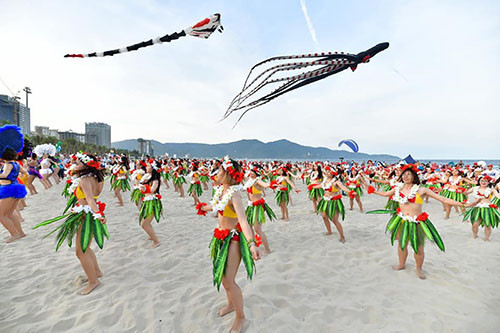 VOV