Festival to pray for bumper crop of Kho Mu ethnic people

When shoots from rice grains grow a little, Kho Mu ethnic people often hold a festival to pray for rain and a bumper crop.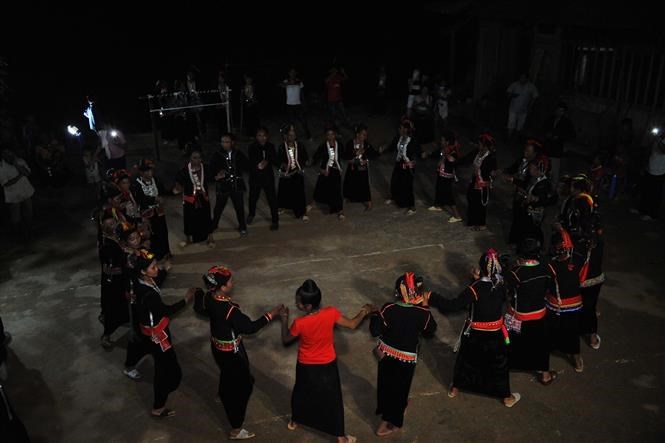 Kho Mu ethnic people sing and dance during the festival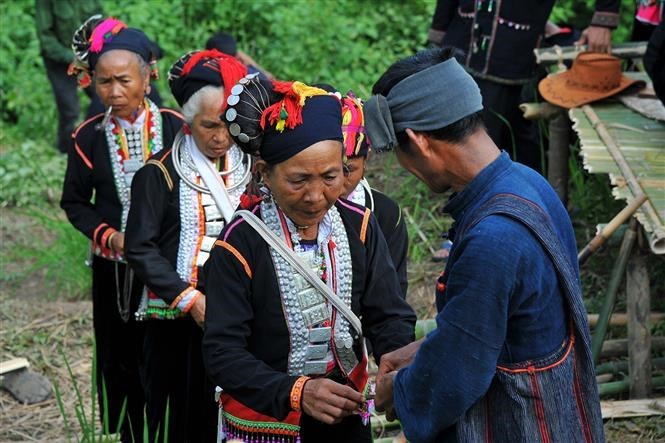 Kho Mu ethnic people join one another in their traditional dance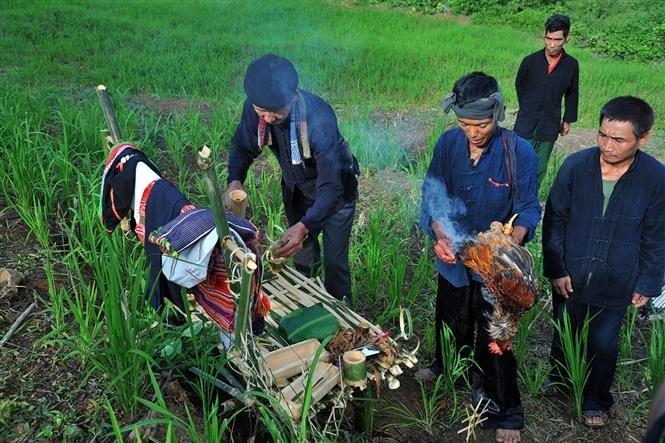 Villagers hand their rice seedlings to local shaman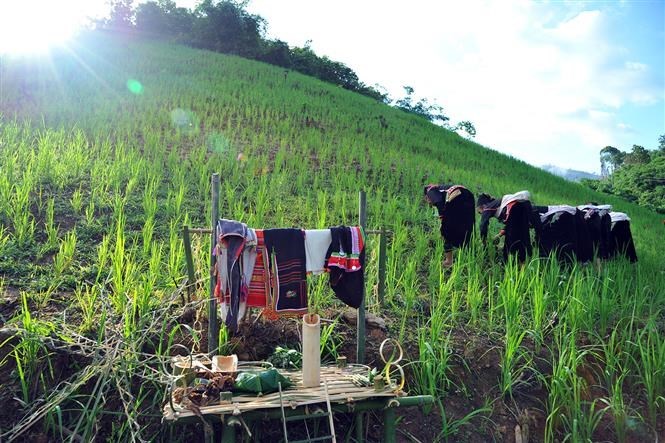 Local shaman performs a ritual to make offerings to gods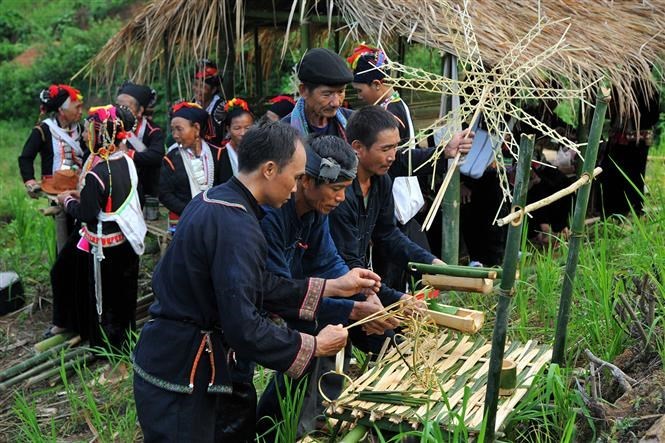 Ritual to pay gratitude to the god of the soil, who is believed to protect the villagers from bad luck, often takes place in rice fields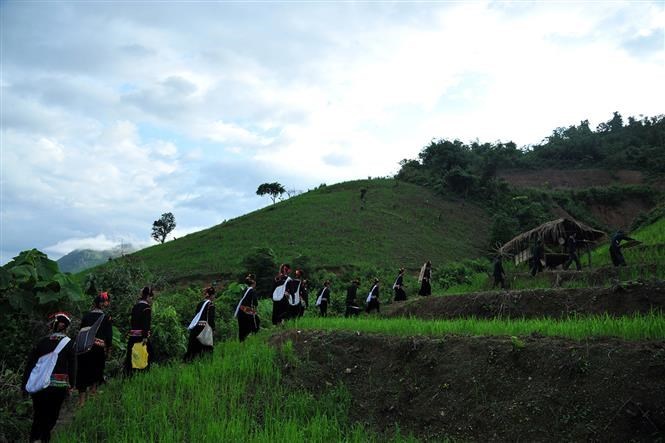 Shaman and locals prepare for rituals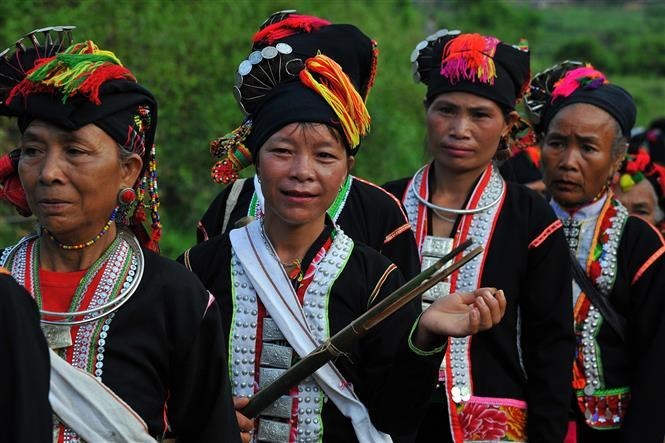 Kho Mu women carry a necessary item in crop-praying festival, bamboo stick, which is used by the shaman to predict whether the gods accept the villagers' request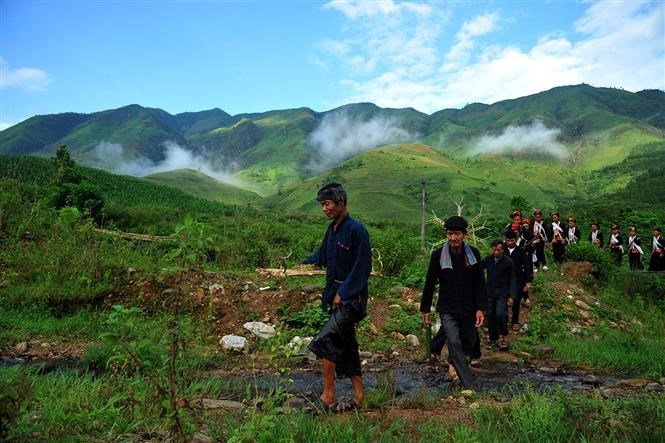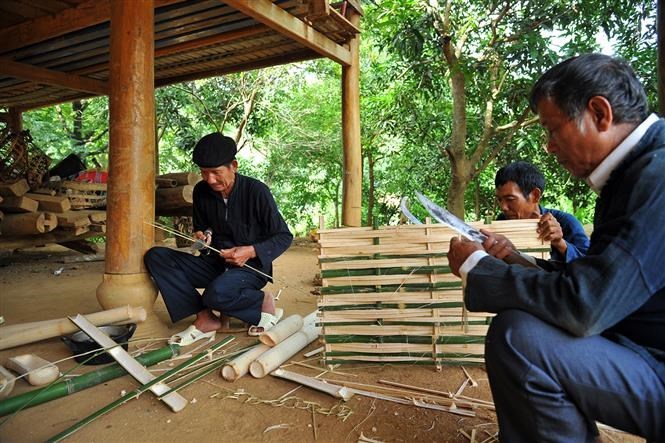 Villagers prepare necessary items for offering to the gods and ancestors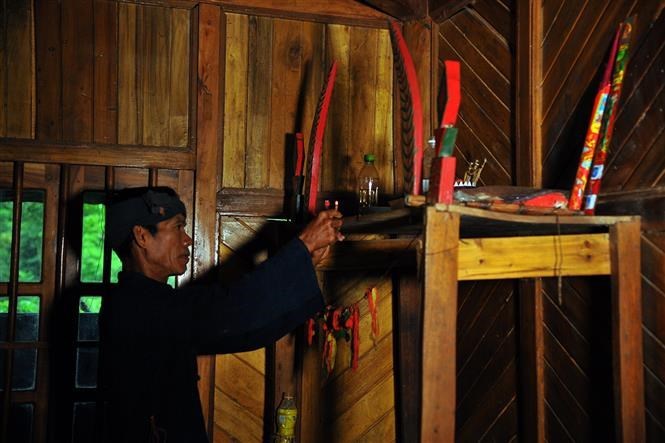 The offering ritual often takes place at the house of the village's shaman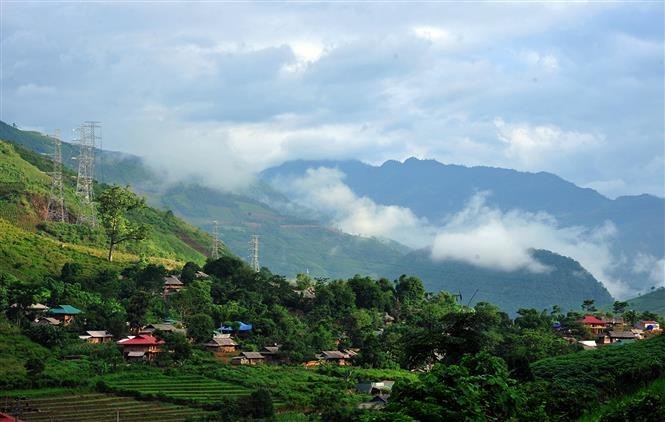 VNA

Nha Lang (House of Lang- the landlord class of the Muong) is regarded as a symbol of power in the ancient society of Muong, one of the four largest ethnic groups in Vietnam.

Carving wooden sculptures is a special folk art of ethnic groups such as the Co Tu, Ede, Ba Na, and Jarai of the Central Highlands.