HCM City's Bui Vien street bustles with visitors for Halloween celebrations

Both local people and tourists gathered on Bui Vien walking street in HCM City to celebrate Halloween, with many people dressing up in colourful and scary outfits such as ghosts and devils to enjoy the festivities.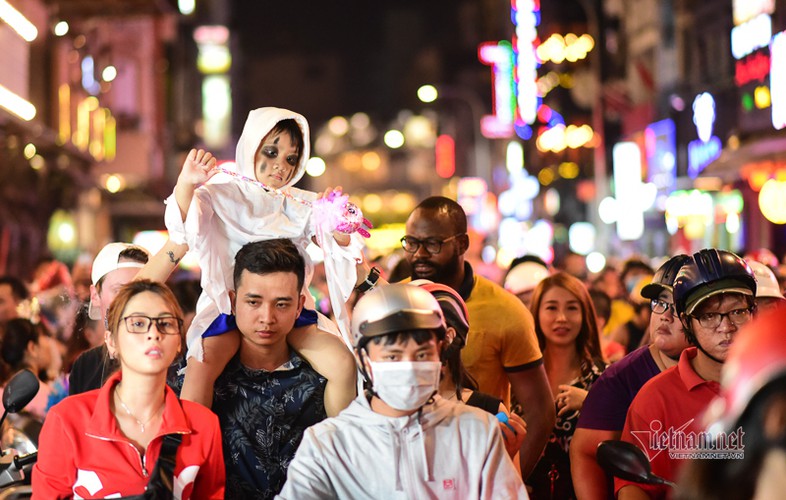 Held each year on October 31, Halloween celebrations are popular among young people worldwide. In recent years Bui Vien walking street has gained a reputation as the best spot in Ho Chi Minh City in which to enjoy the festive atmosphere.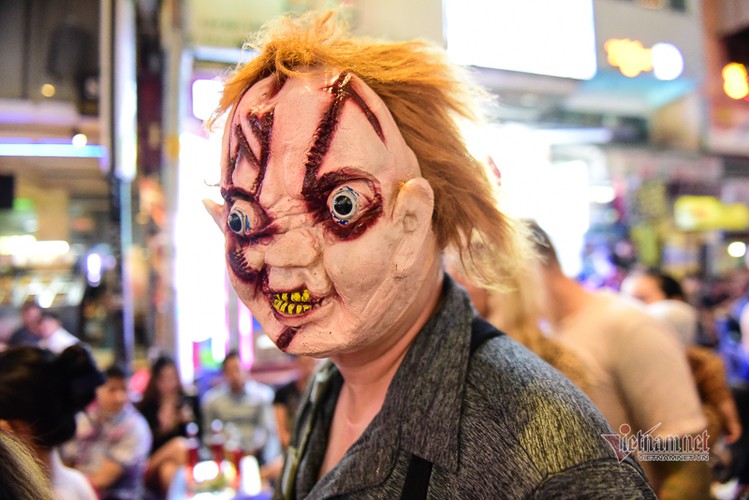 Pedestrians throughout Bui Vien walking street could be seen donning scary masks.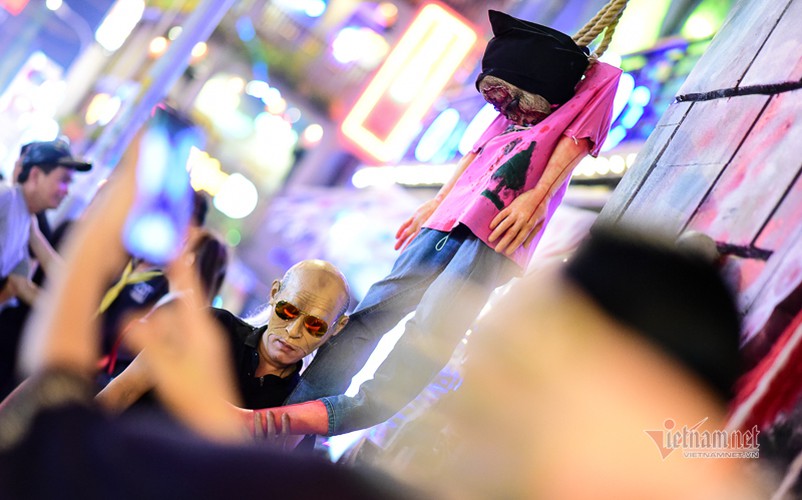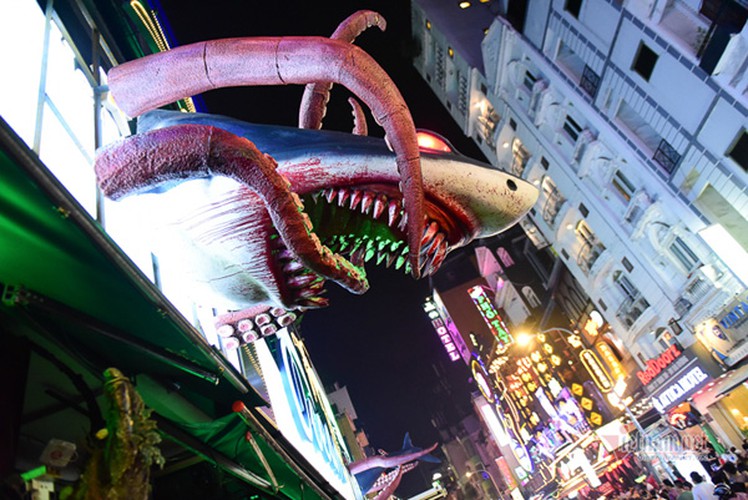 A restaurant covered in spooky decorations for the festivities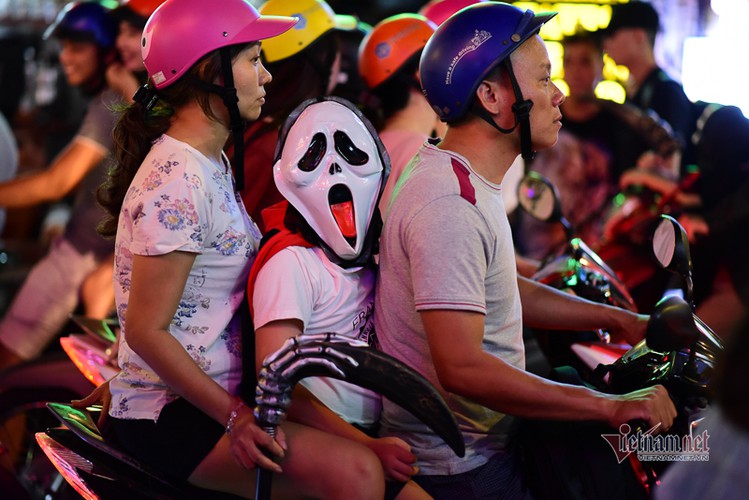 During Halloween children enjoy wearing masks to mark the celebrations.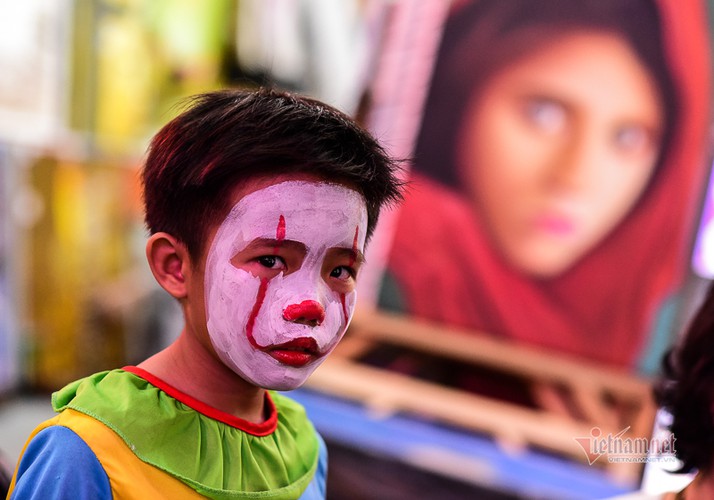 A young boy wearing face paint to look like the clown from the horror movie IT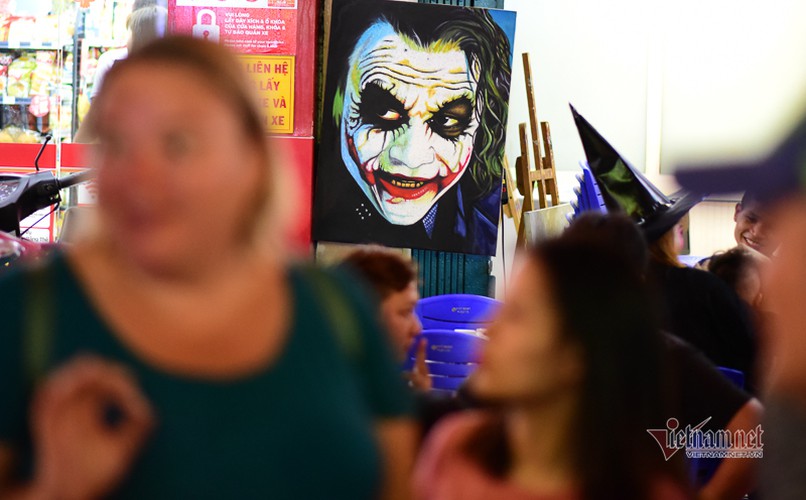 Halloween has gained popularity among young Vietnamese people in recent years.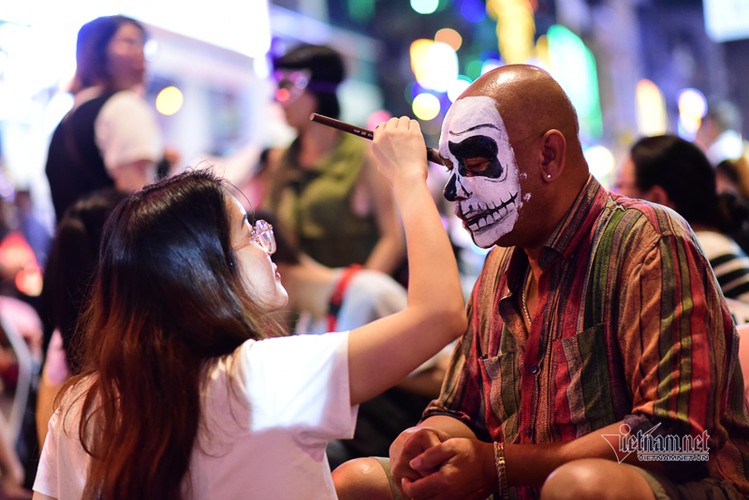 A student paints the face of a Western tourist. Each face painting costs between VND80,000 and VND130,000.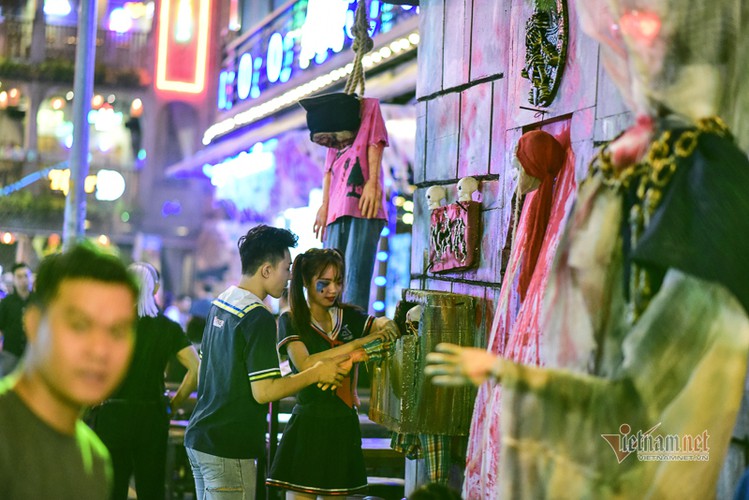 Stores have been accessorised with horrifying decorations to attract more visitors.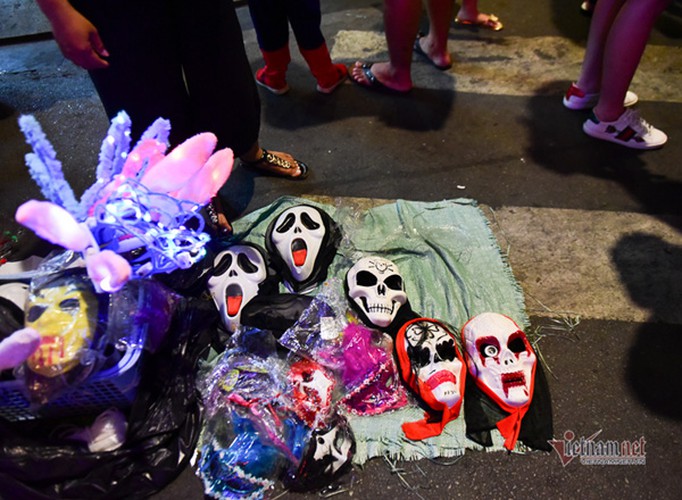 Masks can be seen on sale.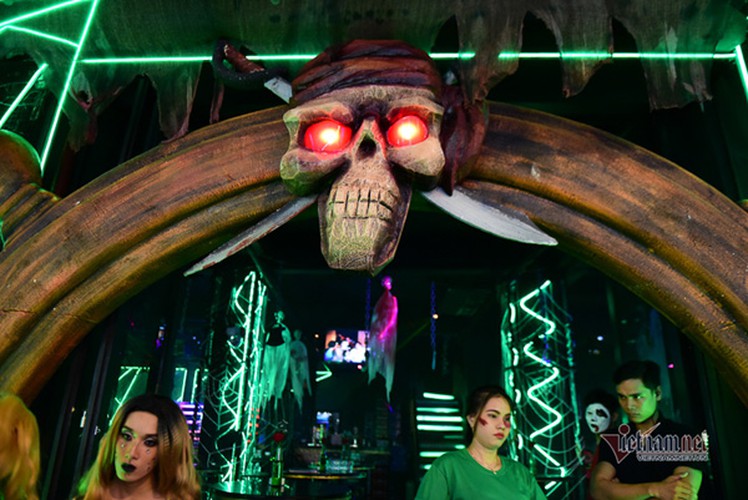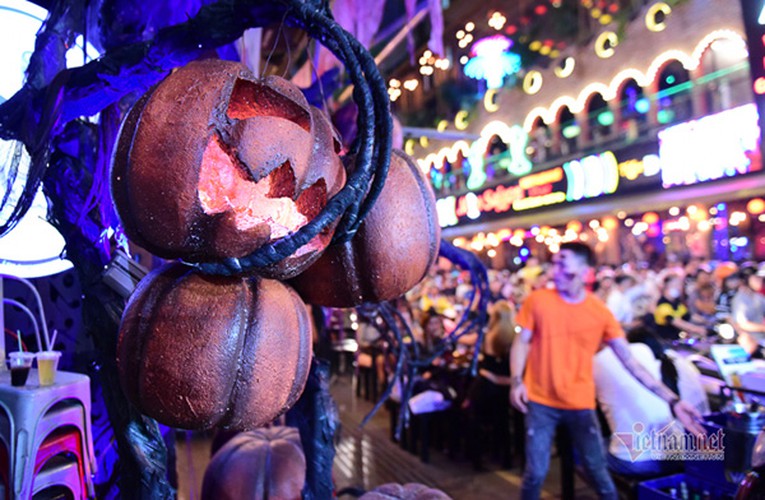 Pumpkins are a well-known symbol of Halloween.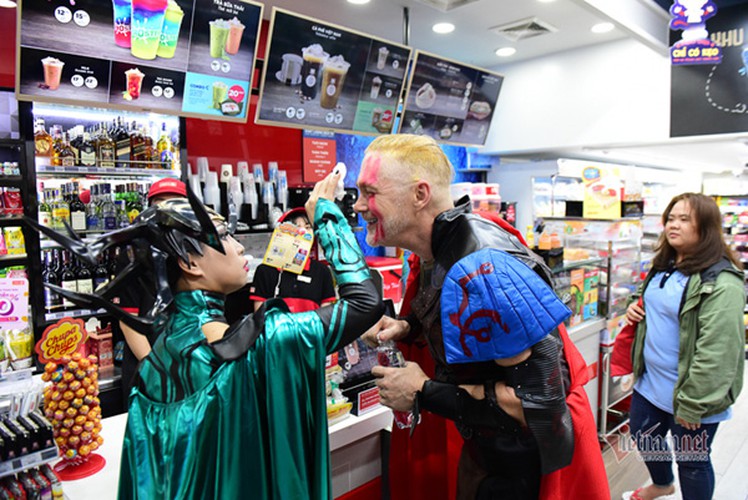 Foreign tourists are eager to join in the Halloween celebrations alongside Vietnamese people.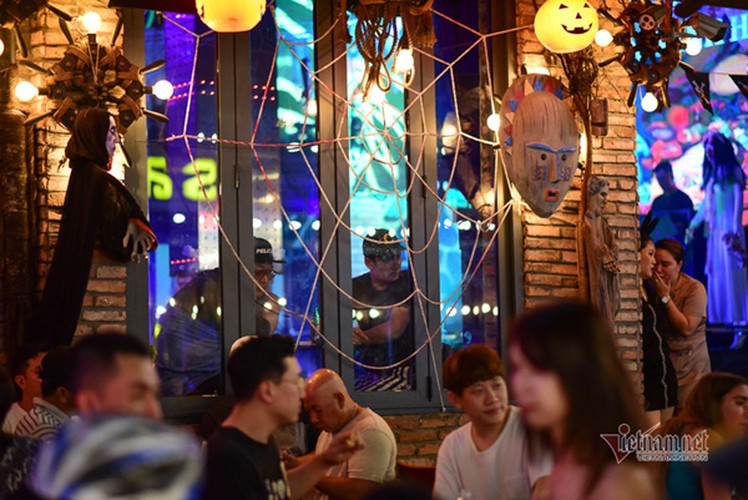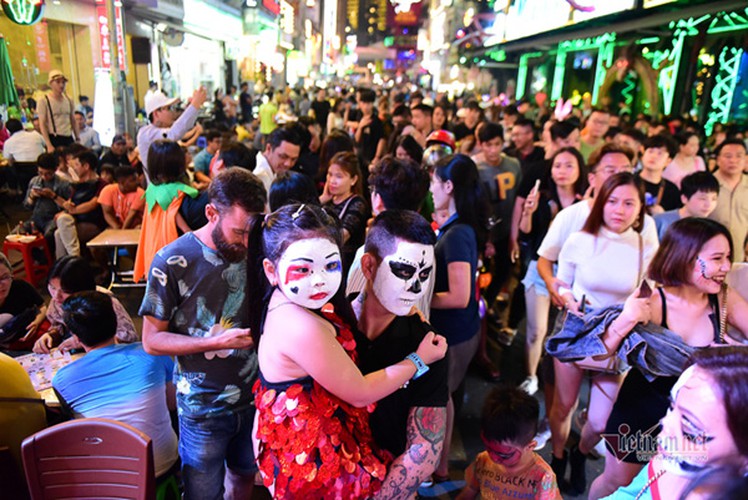 With Halloween celebrations upon us and just about everywhere nationwide, including HCM City, getting into the festive spirit, here are a few suggestions if you are still wondering where you and your friends can celebrate a fun Halloween.

A variety of thrilling toys featuring a number of scary things have gone on sale throughout Hanoi's Old Quarter as Halloween draws close.