An insight into Hanoi-Moscow Multifunctional Complex in Russia

Situated in Moscow, Russia, the Hanoi-Moscow Multifunctional Complex appears like a little corner Hanoi in the Russian capital, serving as a bridge strengthening friendship ties between the two cities.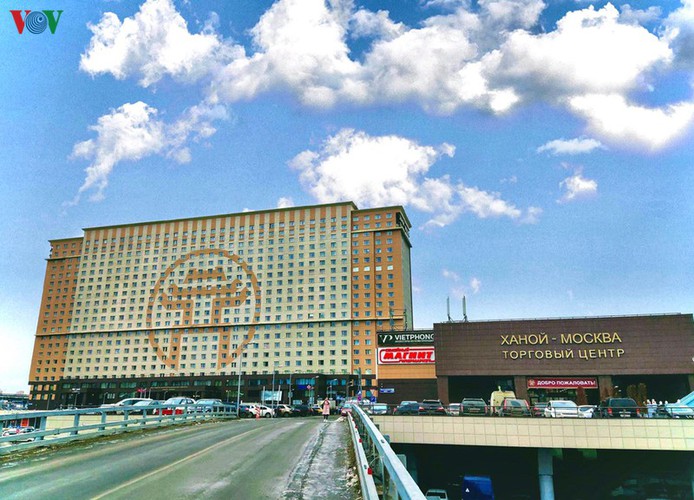 The complex is located in the northeast of Moscow and is of great significance to the Vietnamese community in Russia. Construction on the project first began on May 10, 2010, and was eventually inaugurated on November 20, 2013.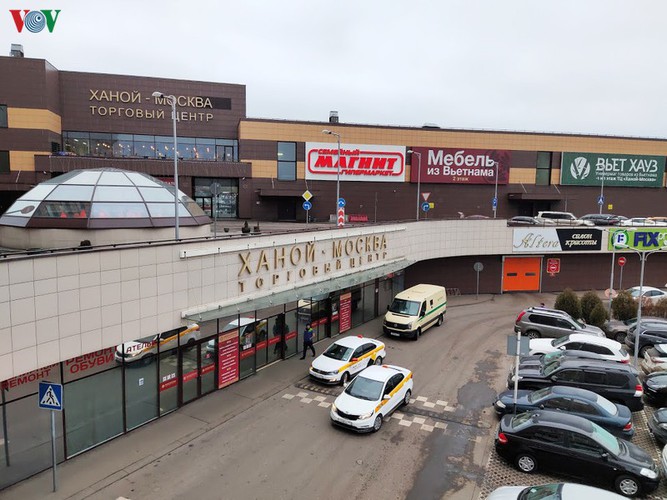 In addition to having a tower, a complex surrounds the building to include apartments, hotels, a shopping centre, restaurants, an entertainment area, and a health care centre.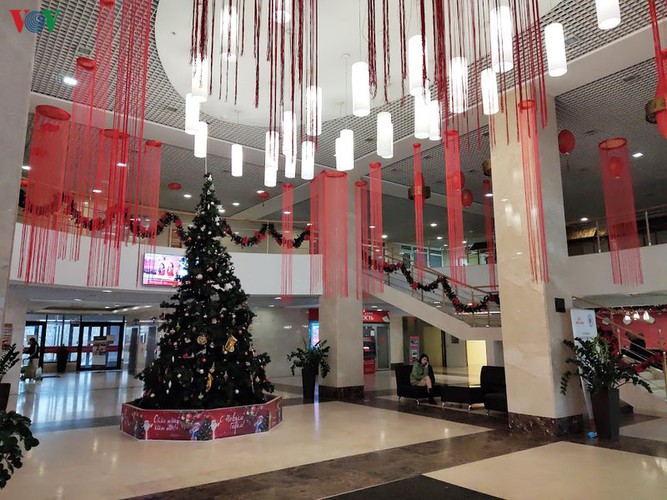 The apartment and hotel area spans a total area of 84,000 square metres with the first to fourth floors being specifically for offices in addition to a service area for conferences.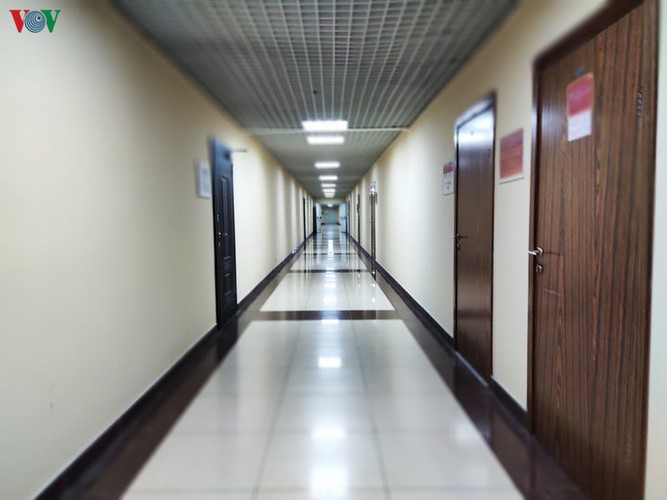 The hotel and apartment part of the building meets a four-star standard and contains 750 rooms between the fifth and 21st floors.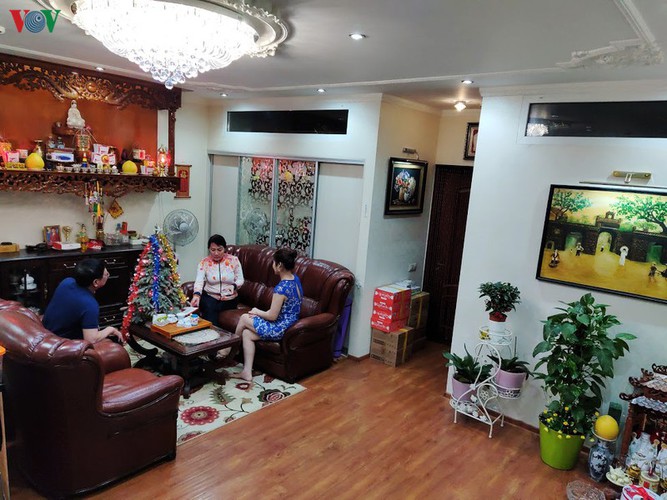 Each apartment covers an area of between 39 to 160 square metres.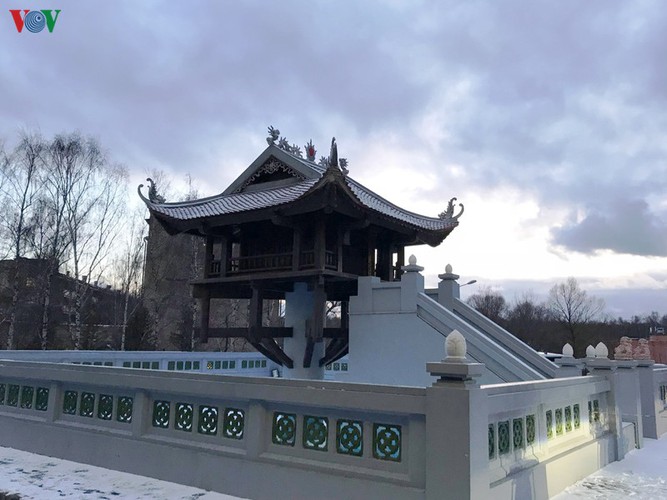 An exact replica of Mot Cot Pagoda, known as One Pillar Pagoda in English, is situated in the lobby of the shopping centre.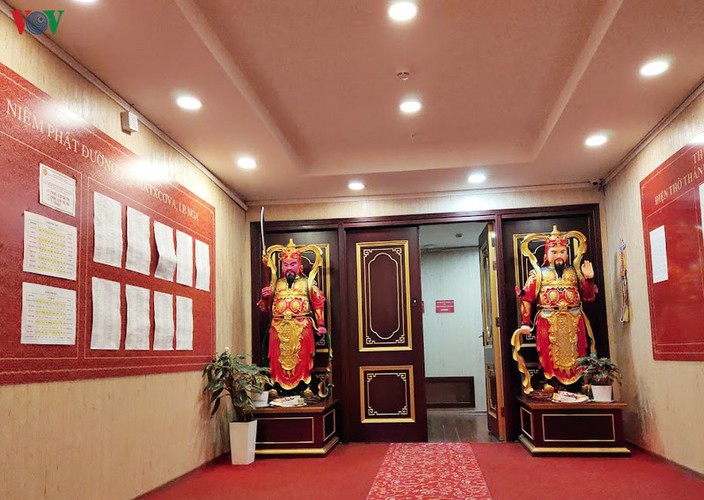 An area designed for Buddhist worshipping can be found on the 22nd floor and measures approximately 1,000 square metres.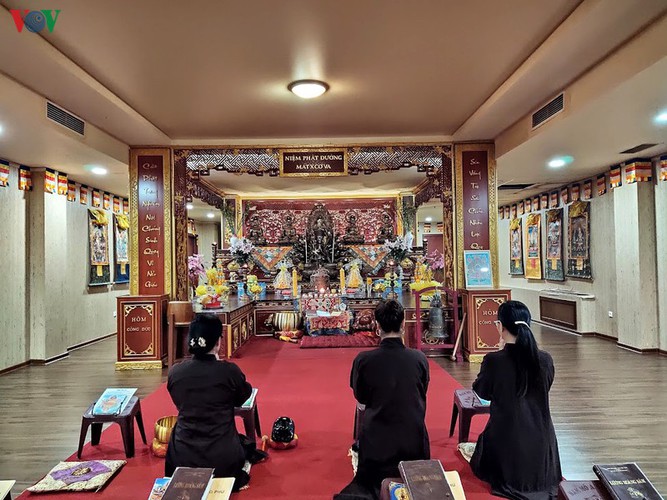 Many of the Overseas Vietnamese community often pray for peace and happiness for themselves and their relatives on the first and 15th days of each lunar month.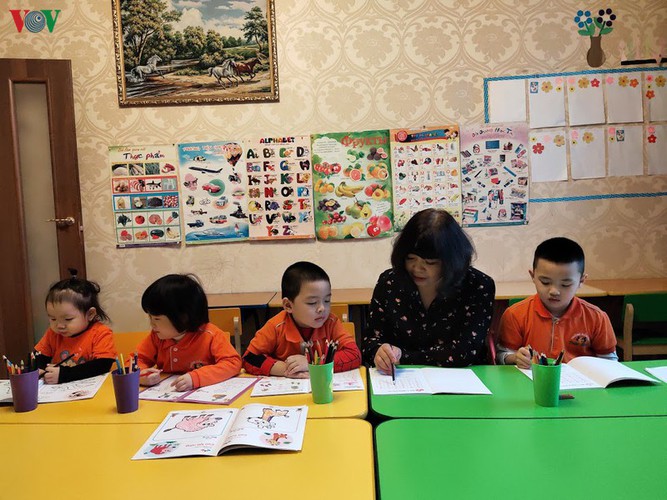 A kindergarten for children between the ages of two and six is located in the apartment and hotel area.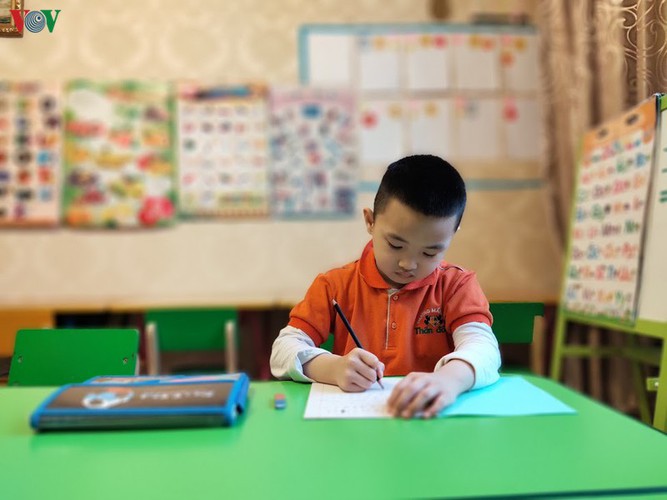 The school specialises in teaching both Vietnamese and Russian to children ahead of their start in the first grade.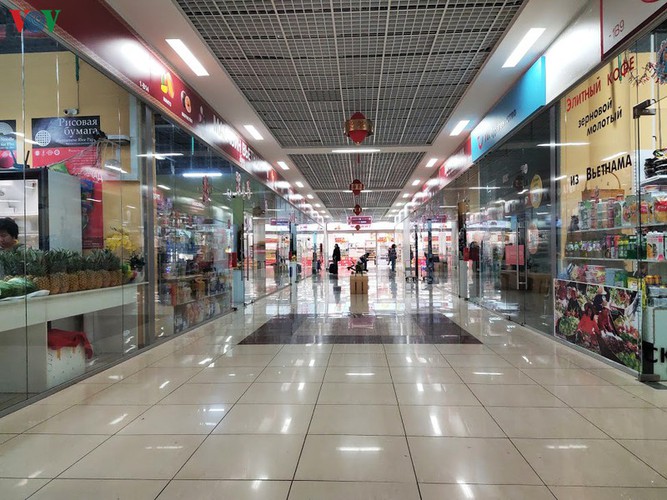 The shopping centre is made up of three storeys and has a total area of 34,000 square metres. It consists of hundreds of stalls that sell clothes, footwear, and wood products, in addition to having a supermarket and several restaurants.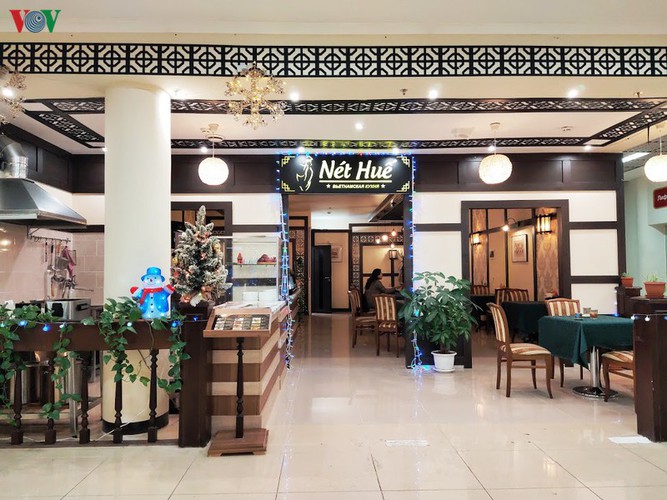 Restaurants are located on the second floor of the shopping centre with a range of cuisine from across Vietnam's three regions on offer to customers.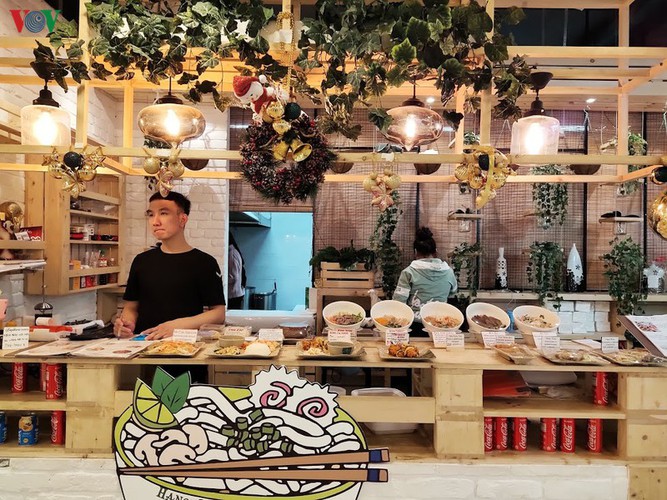 In the menu for each restaurant, the dishes come with a brief introduction to help local Russian people learn about Vietnamese cuisine.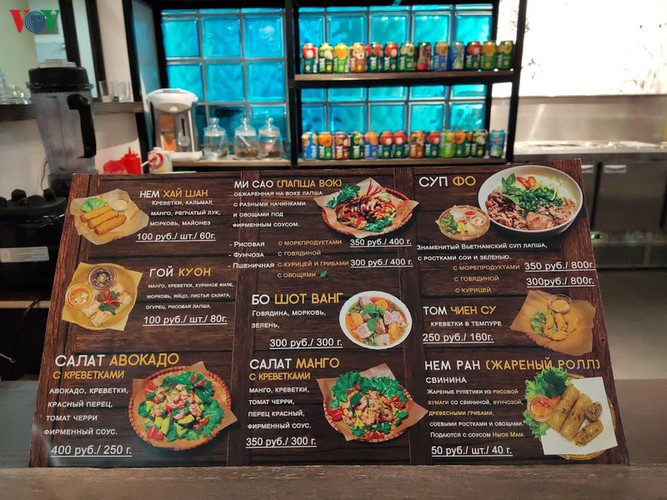 Many restaurant owners note that Pho, a type of noodle soup, and Nem, a type of spring roll, are particularly popular dishes among diners.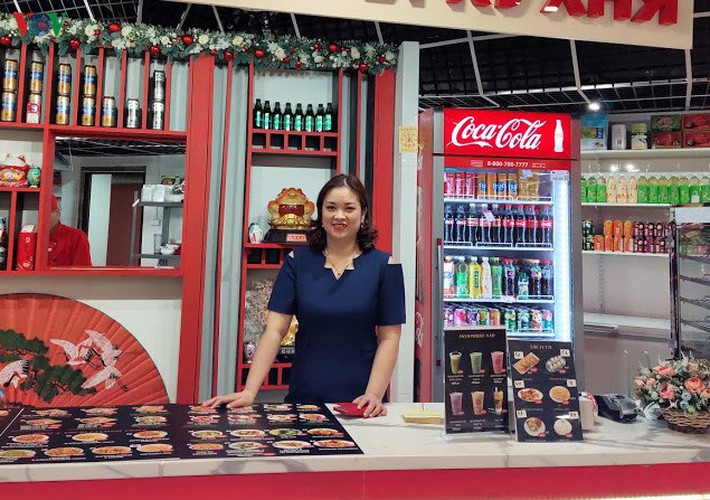 Le Phuong Hanh, 44, is originally from Nam Dinh province. She first opened her restaurant in 2017 and it has gone on to attract plenty of customers since then.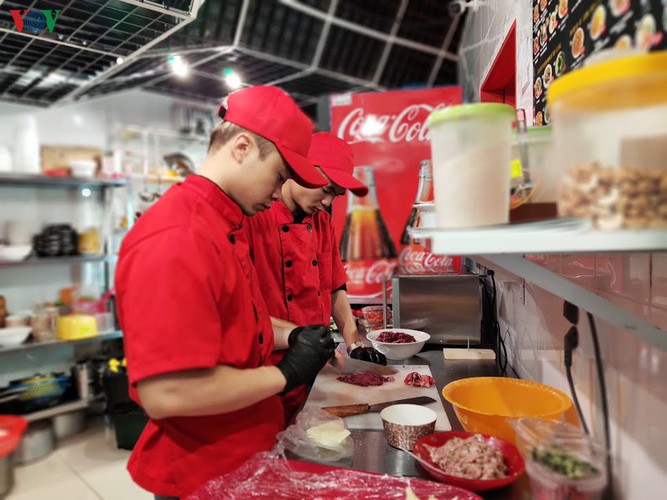 Chefs hard at work cooking Pho inside the restaurant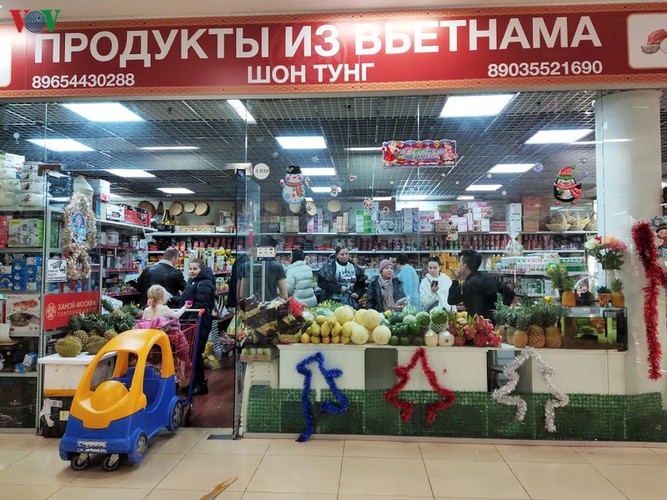 Vietnamese fruit can be found on sale in the local supermarket.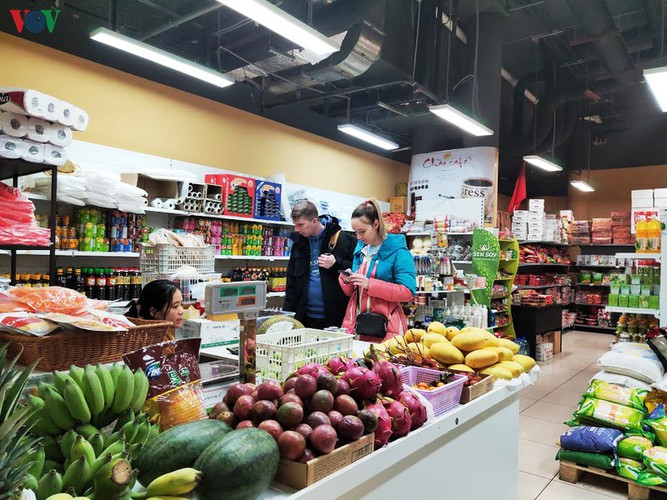 A range of Vietnamese fruit including dragon fruit, mangoes, watermelons, and bananas are among the most popular items sold in the supermarket.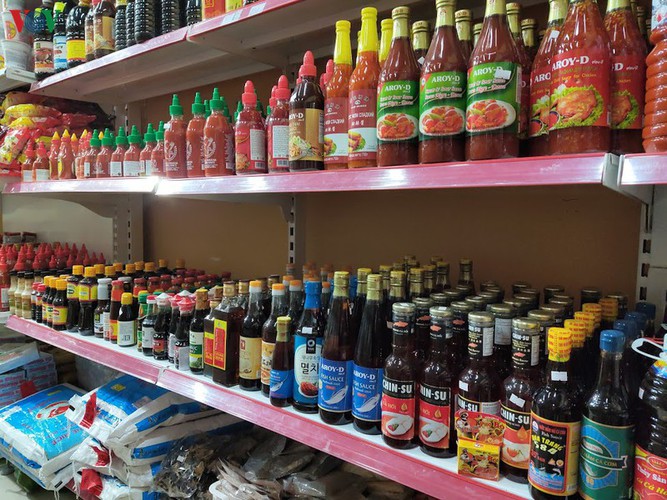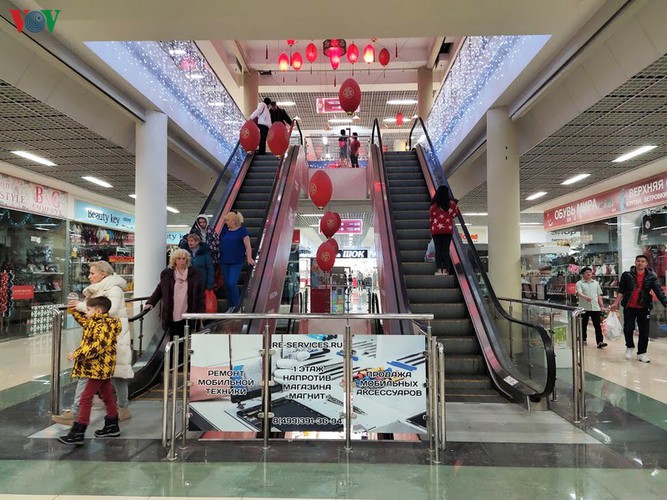 VOV