A man dedicates to producing ancient Shan Tuyet tea

Vang A Khua, a man from a Mong ethnic minority group in Moi village, Suoi Giang commune, Yen Bai province, was born into a family from six generations of producing the ancient Shan Tuyet tea by traditional manual methods.
The highland commune of Suoi Giang in Van Chan district not only has a cool year-round climate but also is renowned for itsthousands of ancient Shan Tuyet tea trees that are hundreds of years old.
With a strong aspiration of preserving and promoting the traditional values and secrets of his ancestors, Van A Khua decided to create his individual Shan Tuyet tea brand with unique tastes, contributing to increasing income for his family as well as boosting the development of local trade and tourism.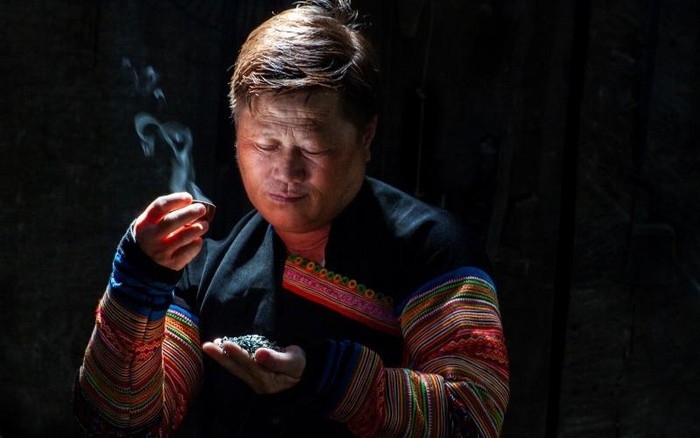 Vang A Khua always checks the taste and quality of tea products carefully before they are classified and packaged.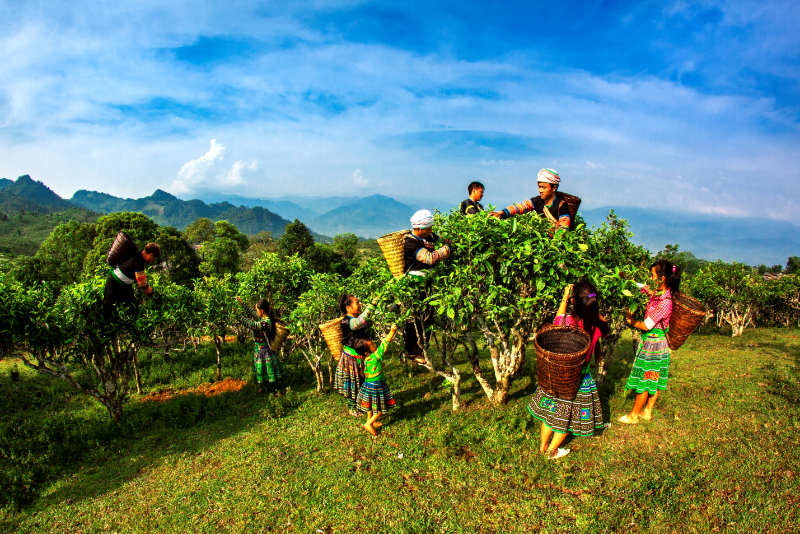 Khua's relatives are harvesting tea buds on ancient trees.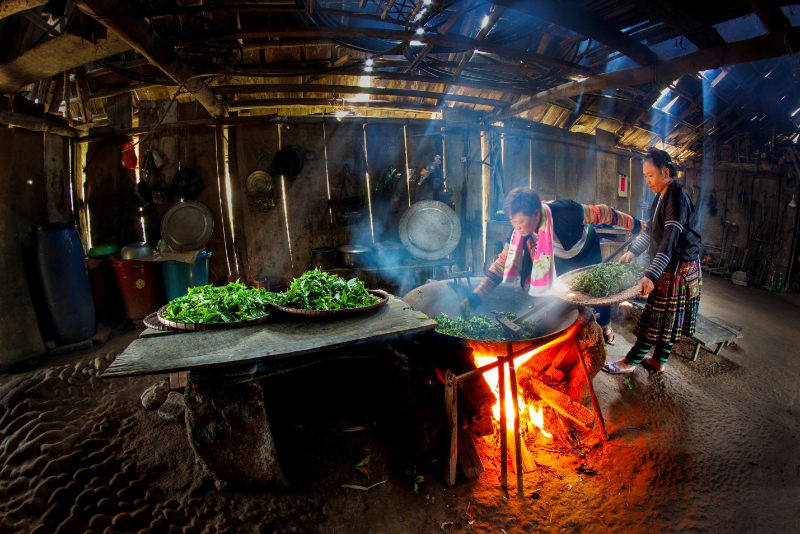 Khua and his wife put tea leaves on a pan and roast them on a wooden stove.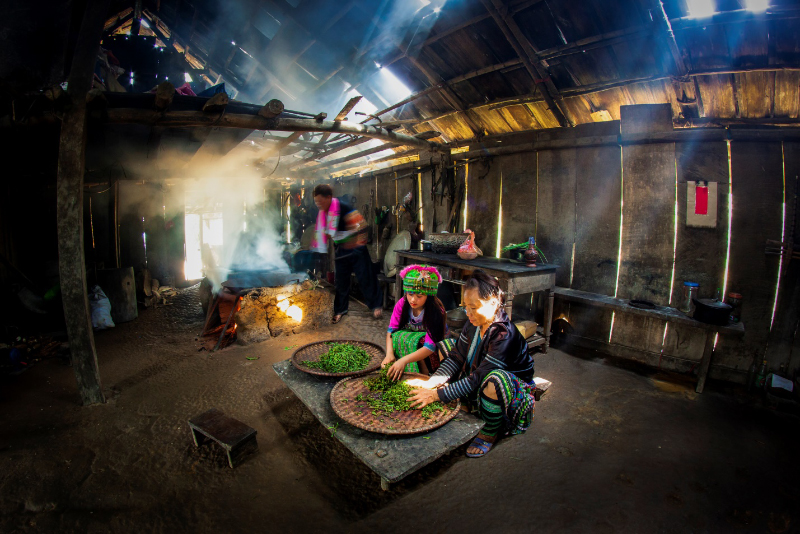 After being roasted, tea leaves are crumpled by hands many times.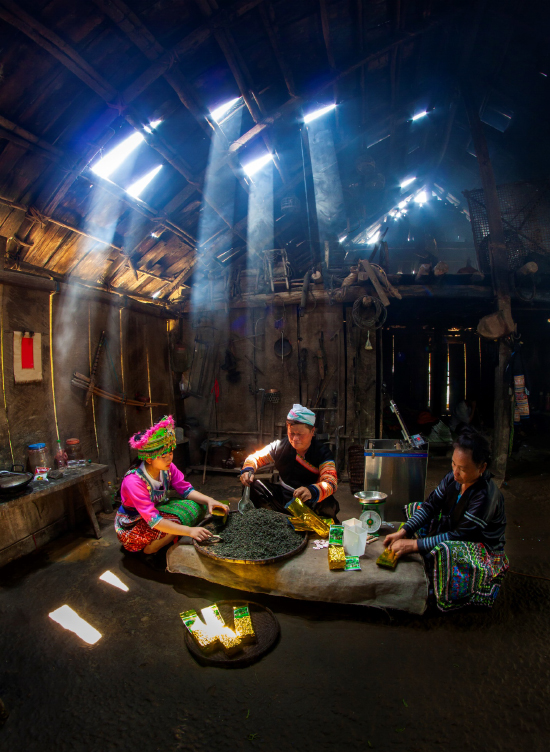 Members of Khua's family are packaging and labelling products.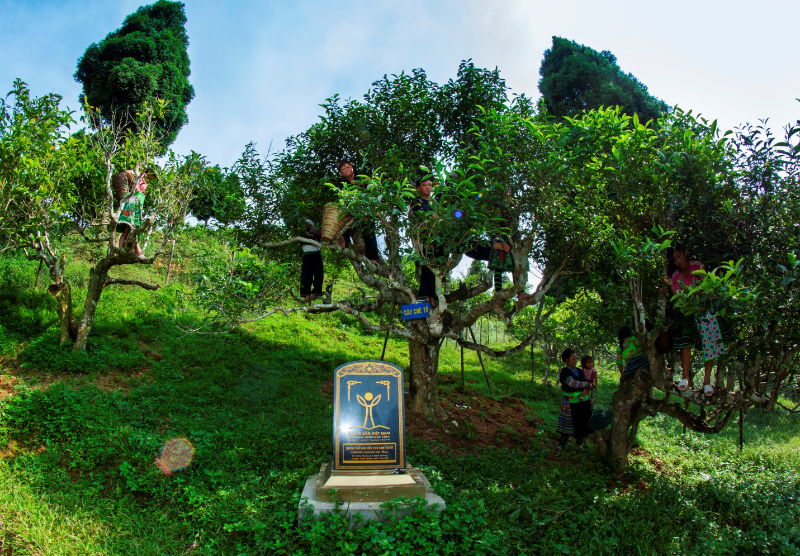 The local authorities assigned Khua's family to protect, care for and harvest the most ancient tea tree (more than 300 years old).
Tran Trung Hieu
Nhan Dan