Vietnam's strategic weapons defend its maritime sovereignty

The defense capacity to protect sovereignty over sea and islands has been gradually upgraded and modernized, helping Vietnam to strengthen its self-defense ability and firmly protect sea and island sovereignty.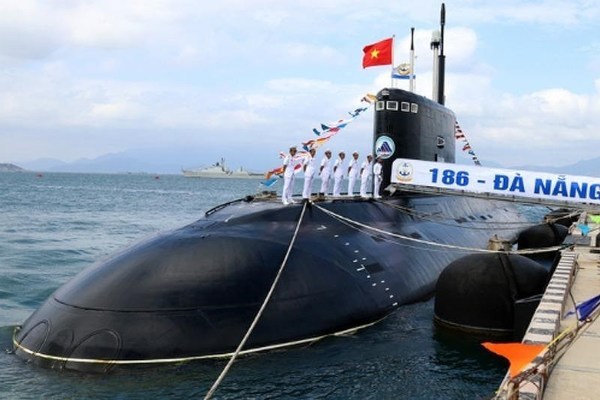 A Kilo submarine
On February 9, 2007, the 10th Central Committee of the Communist Party of Vietnam issued the Resolution on "Vietnam's Sea Strategy to 2020" with a general goal of turning Vietnam into a strong nation based on the sea, enriching from the sea, and firmly protecting sovereignty and sovereign rights on the sea and islands in the cause of industrialization and modernization of the country.
Concretizing these goals in the field of national defense and security, the Party and the State of Vietnam have issued many documents to manage and protect sovereignty, border security and territorial waters of the country, preserving security and order in the sea border area. Over 10 years of implementation, the "Vietnam's Sea Strategy to 2020" has helped Vietnam gain important achievements.
Regarding the protection of sovereignty over sea and islands, Vietnam has met the basic objectives in the East Sea (internationally known as the South China Sea): maintaining a peaceful and stable environment to focus on economic development; protecting existing territorial sovereignty, sovereign rights and jurisdiction in the exclusive economic zone and continental shelf under international law; and promoting multi-faceted relations with other countries and international friends, contributing to improving the position of Vietnam.
Relating to fishermen, the functional forces have actively supported, ensured security and safety for Vietnamese fishermen operating in traditional waters; established safe vessel groups, and safe yards; and organized conferences to draw experiences from law dissemination and education for fishermen.
These activities have contributed to handling situations of security and order, preventing foreign vessels from encroaching upon Vietnam's territorial waters and Vietnamese fishing vessels and fishermen encroaching on waters of other countries.
Partnerships and international cooperation on defense have been expanded. Important partners of Vietnam such as the United States, Japan, South Korea, and India have provided and helped Vietnam build patrol boats and improve maritime surveillance capacity. In 2018, Vietnam participated in the RIMPAC exercise for the first time.
Warships from other countries have visited Vietnamese ports more frequently.
Upgrade national defense capability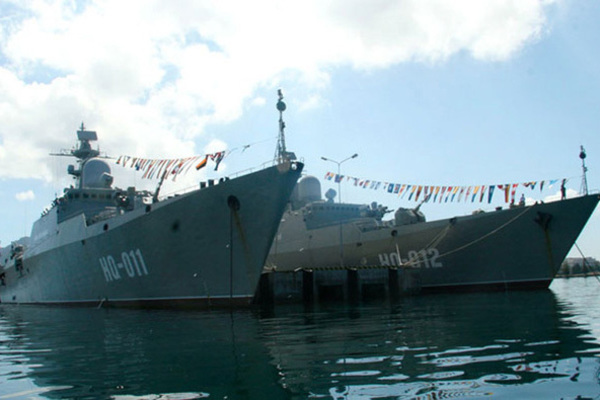 A pair of Gepard battleships.
Thanks to the defense modernization program, Vietnam owns a number of strategic weapons, such as the generation of advanced fighter aircraft like the Su-30MK2, Su-27UBK Flankers and Su-22M3 Fitters, Kilo class submarines, and Gepard-class surface warships.
The Vietnamese Navy possesses a multi-layered, modern coastal defense force that is sufficient to prevent maritime intrusions and landings such as the P5 Pyatyorka missile system, and the K-300P Bastion-P coastal defense system.
The economic-defense zones have been promoting their efficiency in many aspects, contributing to build a new face, position and power in terms of political and socio-economic conditions, and national defense and security for the country.
The results of 10 years of implementation of the national maritime strategy are valuable lessons for building new thoughts on the sea in the future.
H Linh

Researchers have questioned whether the "new map of the People's Republic of China" is a fabrication that serves illegal purposes.

For the past years, the Vietnam Coast Guard has always accomplished its mission successfully, contributing to firmly protecting the sovereignty, national security, safety and order in national waters.