US officials strongly condemn China's illegal activities in East Sea

Beijing intends to bully and threaten countries in the Indo-Pacific region by illegally building and militarising artificial features on the East Sea, Admiral John C. Aquilino, Commander of the US Pacific Fleet, told the press.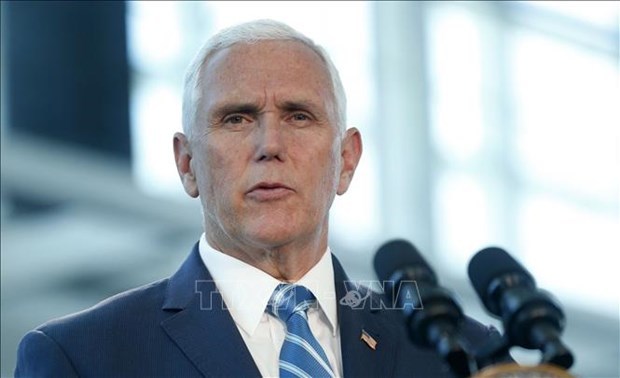 US Vice President Mike Pence

He stressed that there has been a widespread international condemnation of China's actions in the waters, particularly from nations that support freedomof navigation in the area, including the US.
Earlier, in his speech about US-China relations at the Woodrow WilsonInternational Centre for Scholars in Washington, D.C on October 24, US VicePresident Mike Pence criticised China for severely violating international lawsin the East Sea.
He said: "Bejing has stepped up its use of what they call 'maritime militia'vessels to regularly menace Philippine and Malaysian sailors and fishermen. Andthe Chinese Coast Guard has tried to strong-arm Vietnam from drilling for oiland natural gas off of Vietnam's own shores."
Meanwhile, US Assistant Secretary of State for East Asian and Pacific AffairsDavid R. Stilwell highlighted China's claims in the East Sea, exemplified bythe preposterous nine-dashed line, are both unlawful and unreasonable.
Speaking about maritime security at the hearing of the implementation of theAsia Reassurance Initiative Act of 2018 (ARIA) on October 17, he said theclaims, which are without legal, historic or geographic merit, impose realcosts on other countries.
"Through repeated provocative actions to assert the nine-dashed line, Beijing is inhibiting ASEAN members from accessing over 2.5 trillion USD in recoverableenergy reserves, while contributing to instability and the risk of conflict,"he said./.VNA