RoK association asks China to stop violations in East Sea

The Association of People Loving Vietnam in the Republic of Korea (VESAMO) has demanded China immediately stop violations of Vietnam's sovereignty, sovereign rights and jurisdiction of Vietnam in the East Sea.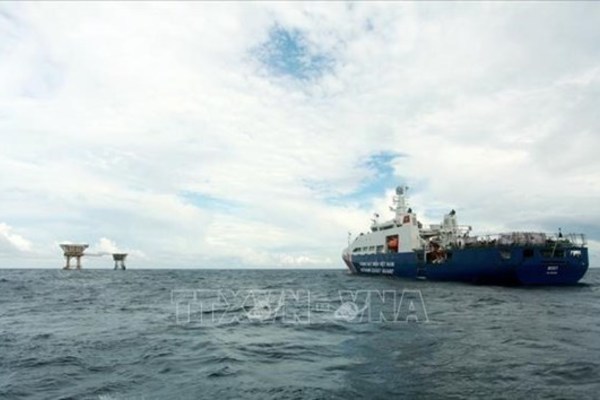 Vietnamese coast guard ship 8001
The move came after China's recent activities in the waters, with geological survey vessel group Haiyang Dizhi 8 infringing Vietnam's exclusive economic zone (EEZ) and continental shelf.
In its statement, VESAMO asked China to withdraw all vessels from Vietnam's EEZ, exercise restraint, take no actions that complicate the situation in the East Sea, and channel focus on building trust to maintain security, peace and stability in the East Sea in particular and the region as a whole.
It called on parties concerned to handle disputes by peaceful means in line with international law, fully implement the Declaration on the Conduct of Parties in the East Sea (DOC), and forge ahead the finalisation of an effective and legally-binding Code of Conduct in the East Sea (COC).
The association emphasised the need to comply with international law, especially the 1982 United Nations Convention on the Law of the Sea (UNCLOS).
VASEMO, established in 2002, has had a wide range of practical activities to boost relations between Vietnam and the Republic of Korea, and maintain regional peace and stability, including the East Sea issue.
Over the past years, VESAMO has co-hosted a number of conferences on the East Sea, calling for peaceful solutions to disputes in this important waters./.VNA