Indian media condemn China's activities in Vietnam's EEZ

The Economic Times of India on September 30 published an article backing Vietnam and opposing China's illegal activities in Vietnam's exclusive economic zone (EEZ).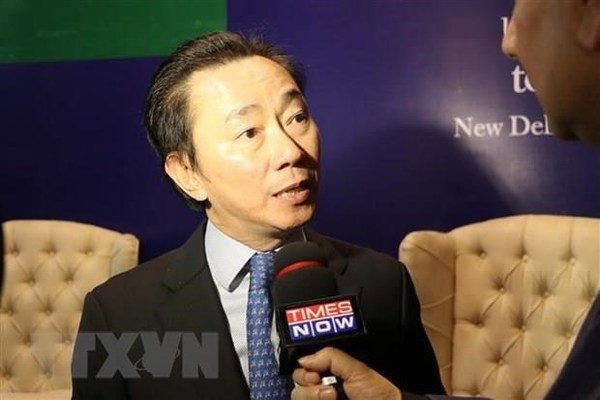 Vietnamese Ambassador to India Pham Sanh Chau
The article quoted maritime experts as saying that China is not allowed to take any actions that complicate the situation and violate Vietnam's sovereign right as prescribed in international law.
India is one of the countries which had expressed concern over Beijing's illegal activities in the East Sea and supported Vietnam to call for the international intervention in order to maintain peace, stability and security in the region, according to the article.
The same day, Times of India published an interview with Vietnamese Ambassador to India Pham Sanh Chau who said China is trying to "transform non-disputed waters into disputed waters" in the East Sea.
Vietnam will use all peaceful means defined by international law to protect its legitimate interests, he said./. VNA