China advances plans to eat up East Sea to compete with US: Expert

Beijing has shamelessly occupied waters of regional countries and harassed Vietnam`s long-lasting oil exploitation within Vietnamese waters.
China is deliberately harassing Vietnam's normal oil exploitation within Vietnamese exclusive economic zone (EEZ) as part of Beijing's efforts to dominate the East Sea (internationally known as the South China Sea) to compete with the US in the Asia-Pacific, a Vietnamese expert has said.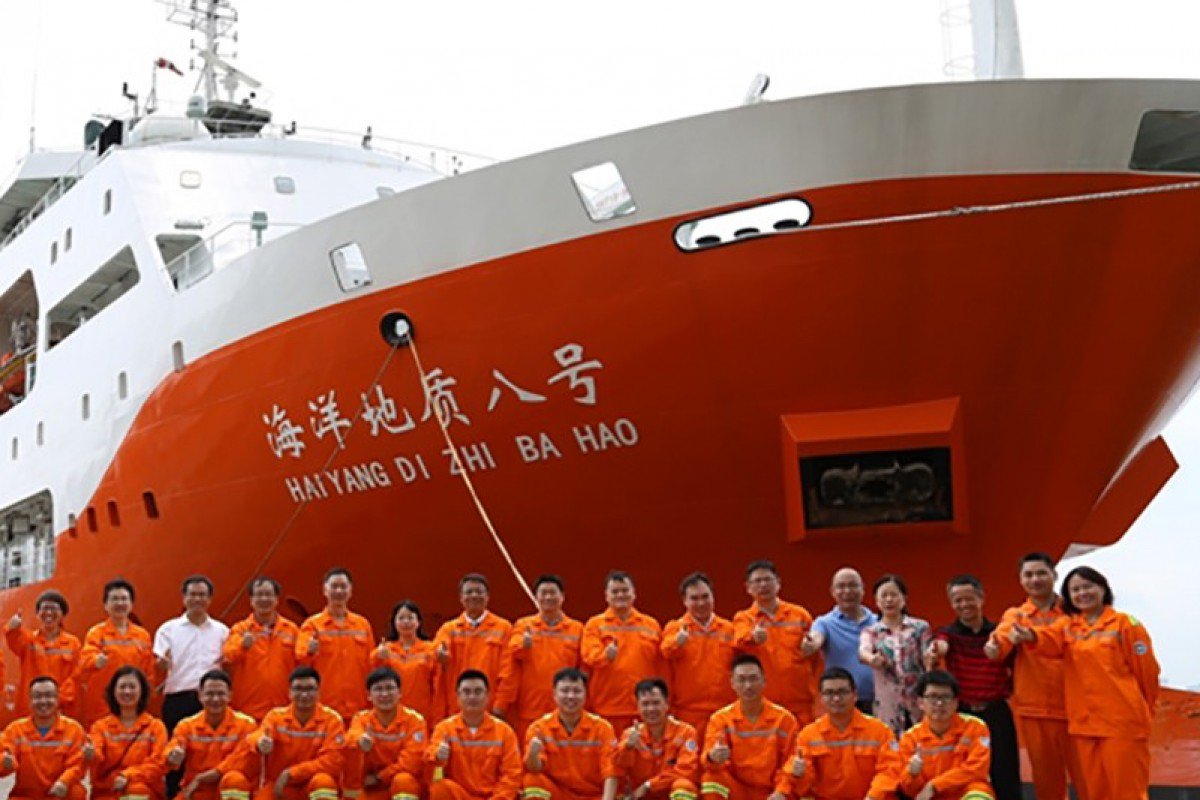 Chinese Haiyang Dizhi. Photo: SCMP
China's deliberate deployment of the Haiyang Dizhi 8 ship and fleet in Vietnam's waters aims at two points which includes (i) advancing its unilateral claim of the nine-dash line which eats up more than 90% of the East Sea and then (ii) swallowing the whole sea, Dr. Tran Cong Truc, form head of Vietnam's Government Border Committee, is quoted by VnExpress as saying. 

(i) Beijing covers up its plan of dominating the East Sea by saying that all geographic entities (underground shoals) that lie within coastal countries' EEZ and continental shelf in the south of the East Sea (which is Vietnam's Truong Sa (Spratly) Islands) are part of China's Nansha Islands, the expert said.

Accordingly, China shamelessly considers shoals in Vietnam's southern region of the East Sea its "unapproachable sovereignty."

Yet this viewpoint goes against UNCLOS regulations and was rejected by the Permanent Court of Arbitration in 2016, Dr. Truc emphasized.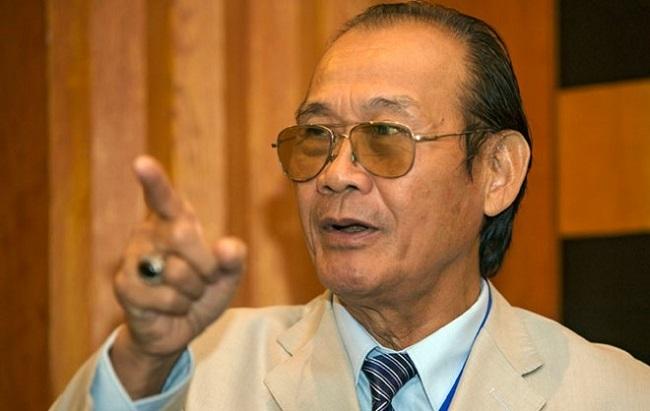 Dr. Tran Cong Truc, former head of Vietnam's Government Border Committee. Photo: PLO
(ii) China took advantage to convertly and publicly invade by force Vietnam's Hoang Sa (Paracel) Islands in 1956 and part of Vietnam's Truong Sa in 1974 and 1988, the expert said. 

Since 1988, China has built up artificial islands which are big enough to install up-to-date military facilities, he added. 

In addition, China continues eating up surrounding geographic entities, underground shoals, and coral reefs within EEZs and continental shelf of coastal countries. Vietnam's Da Vanh Khan (Mischief Reef) in 1995, the Philippines' Scarborough Shoal in 2012, and Bai Co May (Second Thomas Shoal). 

Seriously, Beijing is expanding its illegal intrusion into James Shoal, which is about 80 km from Malaysia's coast line, into Bai Co Rong (Reed Bank) which is less than 200 nautical miles from the Philippines' coast line. And the latest move with the approach of Haiyang Dizhi 8 to Vietnam's EEZ. 

The latest move of China's aggression is the deployment of survey ship Haiyang Dizhi 8 within Vietnam's Bai Tu Chinh (Vanguard Bank) in the south of the East Sea over the last weeks. 

The moves are just aimed to strengthen its plans to turn the the East Sea into its own sea which Beijing unilaterally claimed not long ago.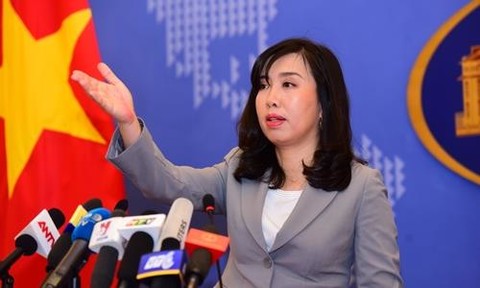 Spokesperson of the Vietnamese Ministry of Foreign Affairs Le Thi Thu Hang. 
Spokesperson Le Thi Thu Hang of the Vietnamese Ministry of Foreign Affairs said on July 19 that the Chinese activities absolutely violate Vietnam's EEZ in the south of the East Sea. 

The area totally lies within Vietnam's territorial waters defined in the 1982 United Nations Convention on Law of the Sea (UNCLOS) which both Vietnam and China are parties to, Hang affirmed. 

Echoing Hang's ideas, Dr. Tran Cong Truc said Vanguard Bank entirely belongs to Vietnam in conformity of UNCLOS 1982 and 2012, legal precedent, and arbitral tribunal in 2016. 

In the southern region of the East Sea, Vietnam has been conducting oil exploration and exploitation for years, with the operations of rigs named "DK". The activities abide by international regulations on rights and obligations of coastal nations stated in Article 60 and 80 of the UNCLOS. 

Vietnam is totally eligible to build, exploit, and use artificial islands and structures stated in Article 56 of the UNCLOS or to serve other economic purposes in the EEZ and continental shelf, Truc said. 

Sharing the same idea, Nguyen Minh Quang, Ph.D researcher at the International Institute of Social Studies, the Netherlands, wrote on The Diplomat that China refuses to join a binding COC that could challenge Beijing's aim of turning the East Sea into its own private sea. China's objection to the Permanent Court of Arbitration's ruling on the East Sea case brought by the Philippines was a visible example of Beijing flouting international law and norms. 

Yet without legal and binding status the COC would be just as ineffective as the earlier Declaration of Conduct (DOC). Hanoitimes
Linh Pham