Australian expert stresses need for objection to UNCLOS violations

Members of the UNCLOS must adhere to this convention and object to violations of the document, an Australian expert has said while talking about China's ongoing infringement upon Vietnam's waters.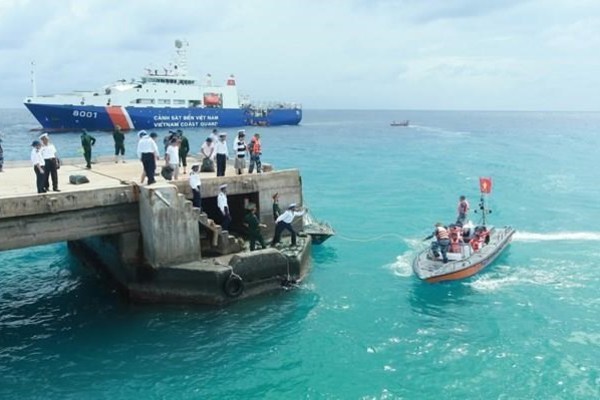 Vietnamese coast guards perform duties in Truong Sa Lon Island of the country's Truong Sa archipelago
China has been deploying its survey ship group Haiyang Dizhi 8 to Tu Chinh reef (internationally known as Vanguard Bank) in Vietnam's exclusive economic zone, escalating tensions in the East Sea.
Dr. Bec Strating, a lecturer in politics and international relations in the Department of Politics and Philosophy at La Trobe University of Australia, said the 1982 UNCLOS is of special importance to coastal Southeast Asian countries as it provides them with a legal framework on the rights on seafood and energy resource exploitation, as well as many other rights.

Therefore, countries must comply with the 1982 UNCLOS and object to violations of this document, she said.
According to the lecturer, the East Sea is an important trade route for many countries, so in all circumstances, all countries must support and protect the principles of free trade and navigation.
Strating also highly valued measures that Vietnam has been taking to safeguard the sovereignty, sovereign right and jurisdiction in its exclusive economic zone and continental shelf, and to ensure partnerships with the countries that want to maintain marine rules-based order.
Vietnam has also played an important role in negotiations on a code of conduct of parties in the East Sea (COC), she added.-VNA