Young Vietnamese PhD living in Korea pursues his life's passion: science
Nguyen Quang Thang said that Vietnamese scientists, no matter where they work, contribute to bringing the name of Vietnamese intellectuals to the international level.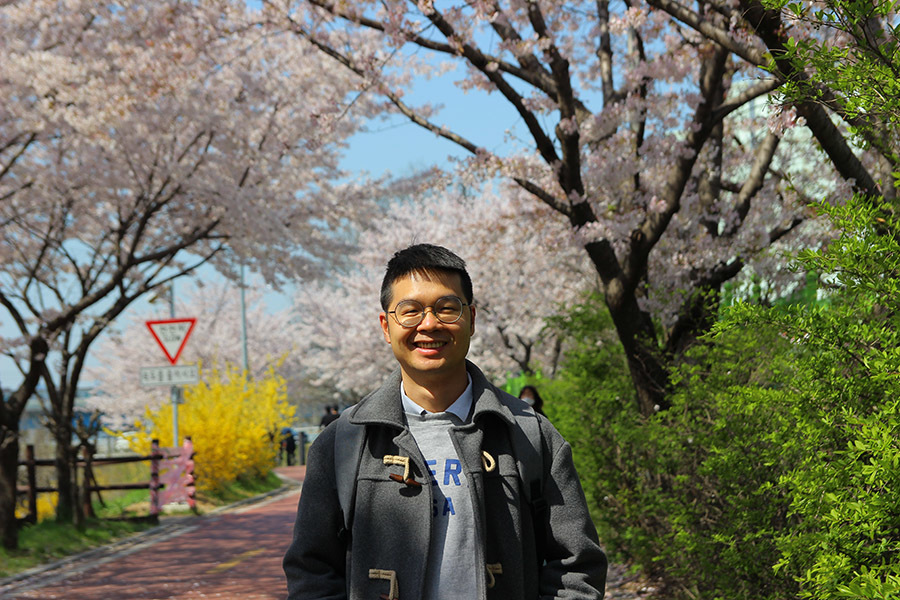 Dr. Nguyen Phan Thang, who is currently working at Gachon University (Korea), is one of 10 scientists receiving the 2020 Golden Globe Award.
At the age of 33, Nguyen Phan Thang's academic fortune is 43 scientific articles, of which 28 are in the Q1 list (Group of the most prestigious scientific journals).
Graduating with a bachelor's and master's degree from Hanoi University of Technology, Nguyen Phan Thang won a PhD scholarship from Chung-Ang University (Korea). After six years of studying and researching, he was admitted to the position of professor intern and is working at the functional materials laboratory for energy application in the Faculty of Chemical Technology and Biology of Gachon University.
"It's about what you learn rather than what score you get"
Thang said his passion for science was nurtured in a very simple way. "When I was a child, I never thought my dream was to become a professor. When I was little, after I was able to read and do math, I dreamed of becoming a teacher. Growing up a little, I followed my dad to fix household appliances: install wires, fix lights, repair pumps... At that time, I was always curious about the way machines operate. Many times, I broke the alarm clocks before I fixed my first," he told VietNamNet.
Speaking about his high school achievements, he said: "I did not take any specialized classes for gifted students, but studied in the French class at Nguyen Thi Minh Khai High School (Bac Tu Liem, Hanoi)."
He always put high importance on what he could learn rather than what score he could get, so he didn't have many outstanding achievements. With 29 points for the university entrance exam (3 subjects), he got admitted into the prestigious Hanoi University of Technology and started his research in the 4th year.
Having finished his master's degree, having not yet figured out the path he wanted to take - in the direction of engineering, business or research - he thought he should switch to other jobs like his friends.
After asking for advice and encouragement from the teacher who led him at the Hanoi University of Technology, he applied, interviewed and passed to receive a doctorate scholarship for Chung-Ang University.
Doing science takes persistence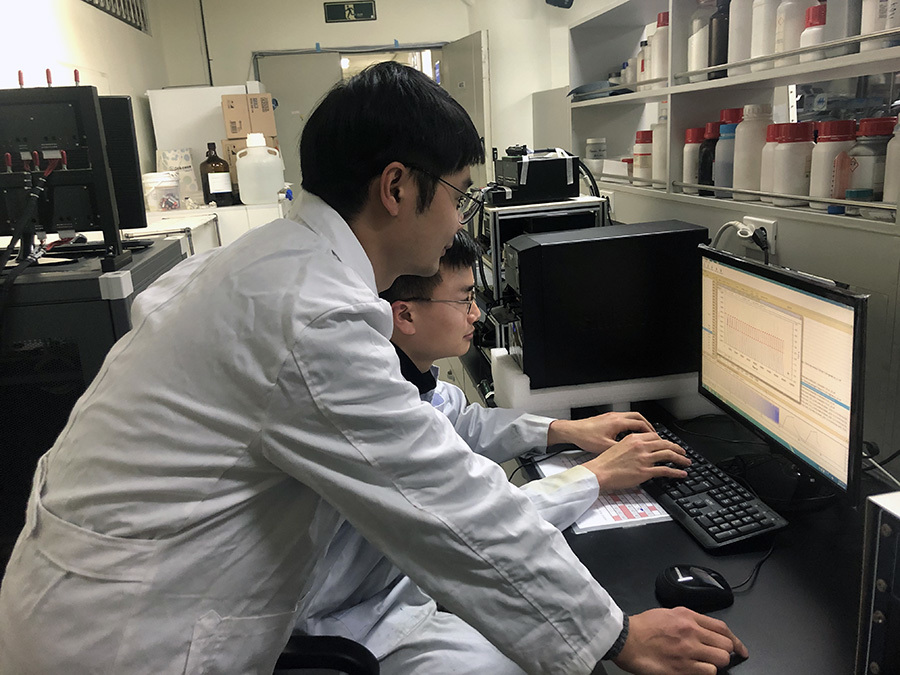 "Vietnamese scientists, no matter where they are working, contribute to bring the name of Vietnamese intellectuals to the world level."
Currently, his main research at Gachon University is to learn about nanomaterials: fabrication methods, characterization analysis, structure and application to electrical, optical, and catalytic applications.
He is directing his research materials to energy storage batteries using Li, Na, and Ca metal ions. "The problem with storage batteries today is the capacity and durability of the battery, as well as how to make high quality batteries but still keeping cost reasonable."
The areas he has researched have started to thrive in Vietnam. He said that with the capability of technology corporations, the demand for research and development of technology is huge. Vietnam is following the momentum of world development and will catch up in the foreseeable future.
He also plans to return to Vietnam in the near future to continue to carry out research at home, contribute to domestic science and develop more modern science applications.
He always thinks that published scientific work reflects one's dedication, contribution and the value of research for basic science or practical application value.
When asked about having a respectable number of scientific papers, he said: "Partly because I have an open mindset, and always want to learn interdisciplinary studies, so besides the main research, I often participate in other studies from the network inside and outside the school."
Like all other scientists, to get the results today, he failed many times. "During my time as a graduate student, there were days when I worked 16 hours to solve the difficulties of the experiment, the deadlock, or studies that I wanted to repeat many times to understand better."
After each failure, he learned many lessons. Science needs a vast sea of knowledge and experience, he said, and there may be setbacks that he will still have to face. But with accumulated experience, the scientist can limit and easily overcome obstacles.
According to Thang, the qualities that scientists need, in addition to grasping background knowledge, are hard work, perseverance and passion for the job.
"Young people who have chosen the path of scientific research should firmly believe in themselves, work hard on their skills and knowledge. But the most important thing is to always keep the flame of passion in your heart. On the scientific path, there are times when things are favorable, sometimes difficult, as long as you have the courage, awareness and confidence, you will achieve great and practical achievements for humans and the earth. country."
The love of a scientist is logic and creativity
Thang and his colleagues
Unlike what many people think, science work for Thang is not a 'dry' job. "The farmer loves the fields, the crops and the harvest. The artist loves the lyrics, melody and entertainment for life. So do scientists, they love logic, creativity and real value in life. Therefore, each job has its own characteristics, it is dry for outsiders but it is love for people in the profession. I feel very happy every day to learn, do research, create and think about their value in the future."
"The happiness of a scientist is to create scientific products that are valuable for life, recognized by society, cared for and supported by the society."
To balance work and life, he often does sports activities such as table tennis, mountain climbing, or picnics, and gathering with family and friends. "When outdoor activities are not allowed, I can sit and sing, or sip a cup of hot tea. All these activities make me slow down to enjoy life, continue to motivate me to work hard."
When asked what he would do if he didn't do science, he replied: "I can be a farmer - grow crops and vegetables. Any job that creates value in life, I find it very meaningful and do not hesitate to try myself."
Dr. Nguyen Phan Thang (born 1987)
Assistant Professor, Gachon University, Korea
Outstanding achievements:
- 43 scientific articles have been published in international journals, of which 28 articles are in Q1 list (14 articles are main authors), 11 articles on Q2 list (6 articles are main authors), and 04 articles items listed in Q3 (1 article is the main author).
- Commendation from the Vietnamese Embassy in South Korea: For outstanding achievements in organizing the Conference of Vietnamese Young Scientists in South Korea, ACVYS 2016, 2017
- General Poster Award, 4th International Conference on Electrical Materials and Nanotechnology for Green Environment (ENGE 2016), Jeju, South Korea.
Community activities:
- Join movements of the Vietnamese Students' Association in Korea.
- Participate in organization work, be a key member of the 2016 organizing board and participate in criticism task, be the chairman of the 2017 chemistry seminar at the ACVYS Conference of Vietnamese Young Scientists in Korea.
- Participate in reviewing for a number of prestigious magazines: Journal of Alloys and Compounds, Solar Energy, Molecular Liquids
- Win the Golden Globe Award 2020
Nguyen Thao

With his health and job in good condition, a young lecturer at the HCM City University of Forestry and Agriculture with a doctorate registered to donate his organs after death to convey the message that 'giving is forever existing'.
At Macalester College in the US, a university-level school with 2,000 students from 100 countries, all students have to answer the question 'Who am I?'. This question led a Vietnamese female student to 'find herself' again.