Young Asian Chess Cup champion wins scholarship of VND3.3 billion
Young Asian Chess champion 2019 Nghiem Thao Tam, 18, got a perfect score of 800/800 on the SAT Math II test and a band score of 7.0 on IELTS test. 
She has also won the third prize twice in the southern province of Ba Ria - Vung Tau contest for excellent students.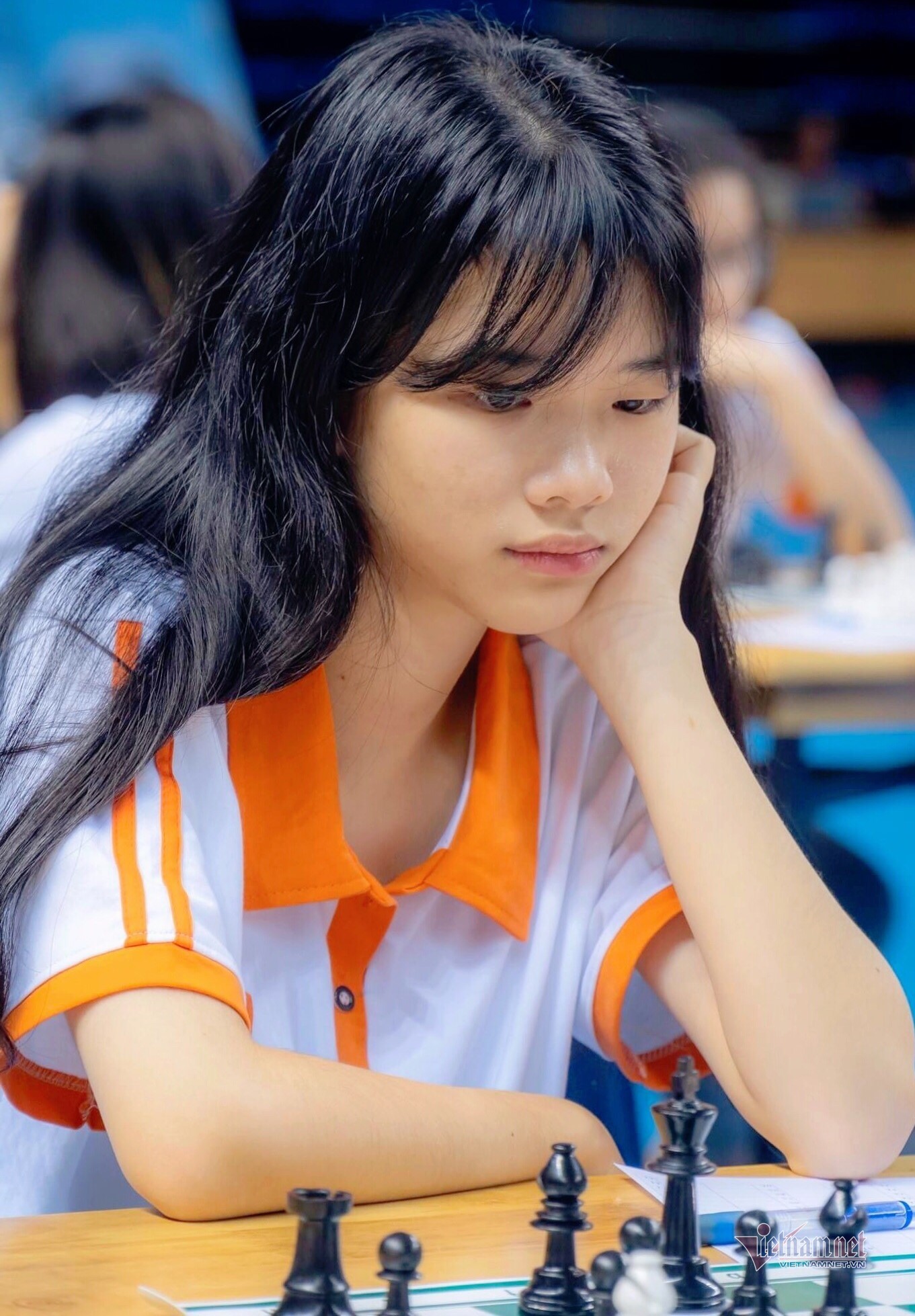 Nghiem Thao Tam
Having a father who is the leader of the chess team of Ba Ria - Vung Tau province in the 90s, Nghiem Thao Tam (12th grader at Le Quy Don High School, Ba Ria - Vung Tau) has had experience with this intellectual sport since her childhood. 
At the age of 7, Tam won a gold medal in the National Young Chess Champs. Realizing their daughter's capabilities, Tam's family encouraged to her pursue the career of semi-professional chess. 
"When I was 7 or 8 years old, I achieved success in national and international competitions and set the provincial record as the youngest athlete to win multiple international medals. However, in the following 4-5 years, I only got into provincial and regional tournaments. At that time, I was very disappointed because I did not achieve the goals I wanted. There was even a time when I felt like I lost my passion and wanted to take a break to focus on studying at school," Tam recalled. 
But then, Tam seriously thought about it and realized that she had to focus more of her time on chess instead of school in order to achieve great success. With the encouragement of her family, Tam decided to continue pursuing chess. As a result, in 2017, Tam won the gold medal for the National Chess Cup for Students. This was an important milestone to help her become more confident in herself and is a premise for many other great achievements later on in her career.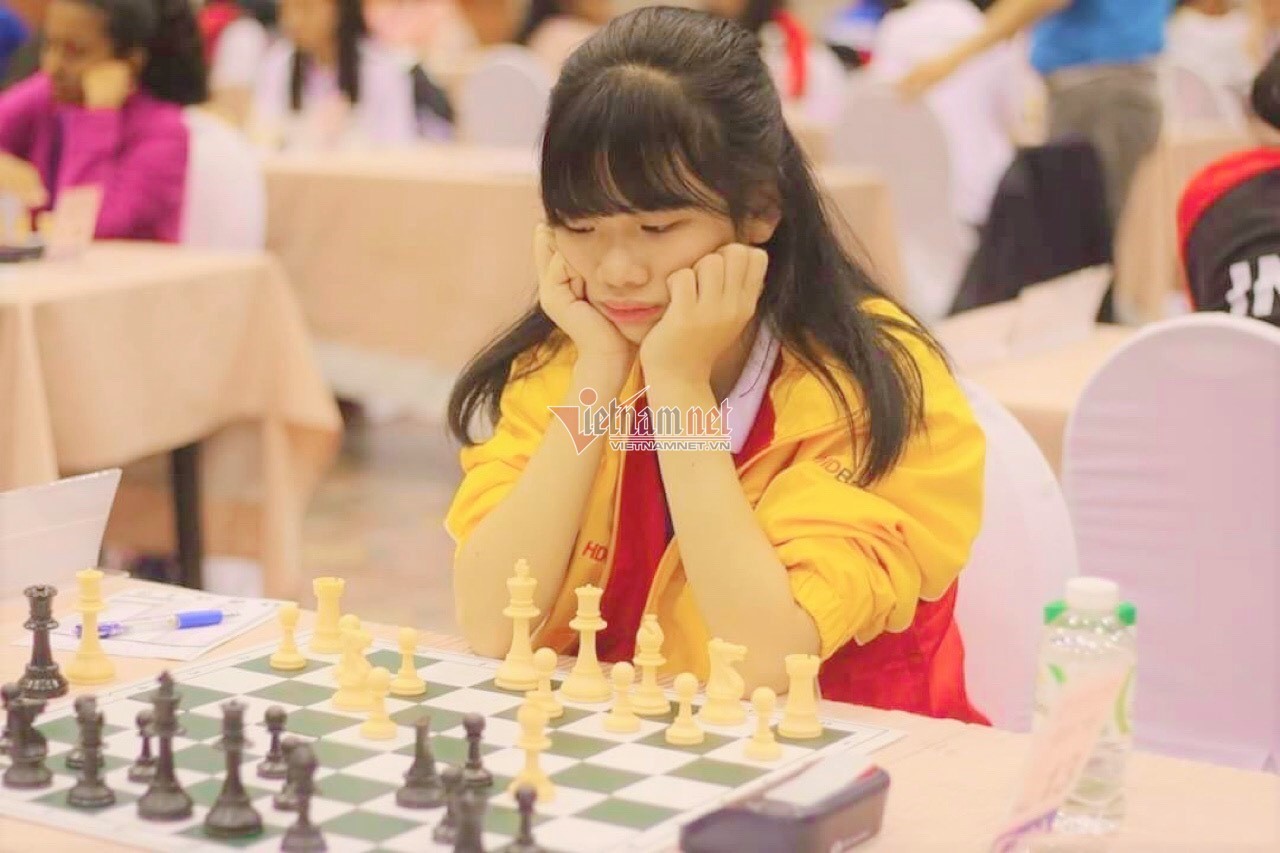 Nghiem Thao Tam has won multiple medals at international tournaments, and a perfect score on the SAT Maths II. 
In 2018, Tam won the gold medal for the National Chess Cup for Students and two medals in the Asian Young Chess Championship. 
In 2019, Tam won three medals in the teams' competition at the Asian Young Chess Championship (1 gold medal in slow chess, 1 silver medal in blitz chess and 1 bronze medal in rapid chess) and an individual silver medal at the Southeast Asian Young Chess tournament. 
And most recently, in 2020, she won another gold medal in the National Young Chess Cup. 
Impressive study results 
Taking part in tournaments and studying at school is not easy. Tam often brings her homework along with her at tournaments. 
Luckily, Tam is a fast learner and is good at all subjects. Although she is a student specializing in Mathematics, Tam is regularly at the top of the class and the school in both Mathematics and Literature.
In middle school, Tam was chosen to participate in Vung Tau City's exam for excellent students. While participating in chess tournaments, she had impressive results, always staying in the top 5 best students of her class. Her 10th grade GPA was 9.2; Grade 11th was 9.1 and semester 1 of grade 12th was 9.3. 
In grades 10 and 11, Tam won the third prize in the city's exam for excellent students in Mathematics. 
She also achieved a score of 800/800 on SAT Math II and IELTS 7.0. 
Tam said that the SAT math mainly requires basic knowledge and smart thinking, so it was not difficult for her to get the perfect score. 
However, IELTS 7.0 is a score that she was not really satisfied with. 
Tam usually spends three sessions a week to practice chess and about 30 minutes daily to study. During summer breaks, Tam spends most of her time practicing chess. 
Valuable experience
"Chess has not only helped me improve my logical thinking and creativity, but also gave me a lot of valuable experiences that not all my peers have the privilege to experience. Each tournament has different happy and sad memories, but all of them have helped to create my independent, mature personality today," said Tam. 
Besides being able to compete in many countries, interacting with many different cultures and meeting many international friends, chess also became a way for Tam to make money to help her parents with her studying fee and living expenses. 
Despite her talent for chess, from 11th grade, Tam determined that in the future she would pursue a major in computers and programming. 
She said that having won many prizes in Mathematics and learned logical thinking skills from chess, she realized that majors in science and technology, specifically information technology, would be the best choice.
Tam has won a scholarship of about VND3.3 billion (nearly $170,000) to study computer science at a domestic university. Despite the advice from everyone that females should not follow a career in technology, she still was determined to pursue her passion. 
Even so, Tam still wished to pursue chess. Although she would not be able to spend as much time on chess, Tam said she would arrange time and energy to practice and participate in about 2-3 tournaments each year. 
"There are many teachers and friends willing to help me practice and compete. Although I do not know what the future holds, in order to pursue my passion, I want to be able to participate in all the national youth tournaments, the excellent youth national championships, and Asian and Southeast Asian tournaments up to the age of 20 and attend larger tournaments such as the Vietnam Chess Championship to expand my horizons," said Tam. 
Thanh Hung

Nguyen Thien Ngan, 10th grader at Chu Van An High School, Thai Nguyen Province, has earned people's admiration for winning nearly 180 medals after nine years of competition.

As an excellent student at the Tran Phu High School for the Gifted in the northenr port city of Hai Phong, Hanh An thought she would study at an architecture or technology school. But she unexpectedly 'drifted' to Canada and then to the US.