What will VN streamers do after their popularity wanes?
Having become famous thanks to livestreams, some streamers have established their own companies and become entrepreneurs.
A few years ago, livestreaming flourished in Vietnam with many companies specialized in recruiting, training and developing streamers. It was the golden time for streamers when livestream platforms spent a lot of money to lure the most popular streamers.
Global platforms like Facebook Gaming were willing to pay up to US$10,000 to sign exclusive deals with big names like Chim Se Di Nang or Nam Blue. Meanwhile, the smaller platforms backed by Tencent, such as Nimo TV and Nonolive, also paid a lot of money to hire Do Mixi, Dung CT or Thay Giao Ba.
Now, when livestreaming has passed its peak in Vietnam, streamers have had to find a more stable direction. Many of them turned into businesses before the Covid-19 pandemic, but not everyone was successful.
From bread to coffee
Famous streamers are opening their own companies.
The first famous streamer doing business was Dung CT (real name: Nguyen Anh Dung). This veteran streamer built his name thanks to his humorous PS4 gaming sessions with colleagues in 2018.
Dung CT opened an accessory shop and a restaurant in Hanoi, which attracted a large number of his fans every day. The success of this streamer became the motivation for a fairly famous streamer at that time, PewPew (Hoang Van Khoa), to decide to quit his job to do business.
PewPew bread shop quickly attracted thousands of customers each day. The owner planned to expand the brand in the North. At that time, PewPew invested in shrimp farming with the ambition of creating his own supply chain.
After the huge success of PewPew, other streamers opened their own shops, for example the game coffee shop of streamer ViruSs (Dang Tien Hoang), the banh canh (rice cake) and cyber game shop of Uyen Pu (Tran Thi Phuong Uyen), the cat cafe of Linh Ngoc Dam (Dam Thi Ngoc Linh), and the restaurant of Misthy (Le Thy).
Meanwhile, Do Mixi (Phung Thanh Do) and Thay Giao Ba (Phan Tan Trung) chose to sell goods online with the help of their families. Both of them maintained a regular livestream to maintain their loyal fan base.
Their own companies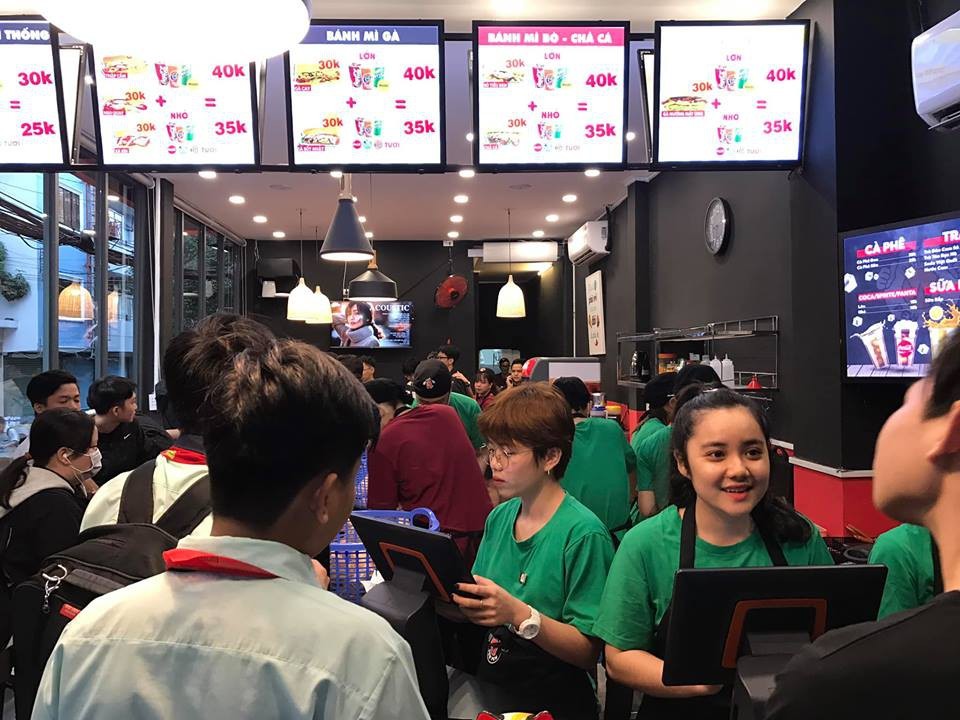 The owner of PewPew bread shop once shared that he had welcomed up to 4,000 customers to the shop after it opened for a week.
Unlike popular streamers, some others chose a more silent direction. The most typical case was streamer ViruSs, who decided to turn to music by opening a studio in Thailand.
But the most successful streamer was Chim Se Di Nang, who established his own company with charter capital of VND14 billion (nearly $700,000).
It is likely that streamer Do Mixi is about to form his own company to manage his YouTube channels, the Mixi Food brand, and other properties.
The owner of PewPew bread shop once shared that he had welcomed up to 4,000 customers to the shop after it opened for a week.
But things did not always go smoothly. PewPew had to close one of his bread shops, while VirusSs closed his music studio in Thailand and a coffee shop.
Meanwhile, streamer Dung CT and his colleagues set up DUT Studio to make a 'Made in Vietnam' horror game, which is expected to be released in the fourth quarter of 2021.
Phuong Nguyen

In 2020,YouTubers and streamers stepped out into the light and became the focus of public opinion.

The combination of livestreams and e-commerce could create an industry worth tens of billions of US dollars. This promises to be a very important element in the development of the digital economy.