Vietnamese social networks thrive amid Facebook dominance

Since the beginning of 2019, there have been three social networks established in Vietnam.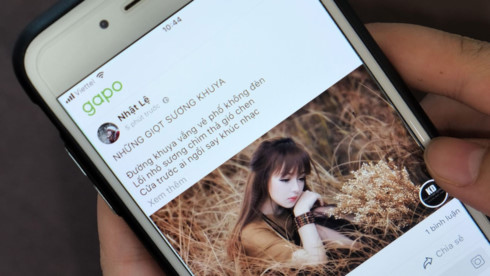 Gapo aims to reach 50 million users by 2021. Photo: Nikkei
Vietnamese companies are racing to create new social networks in an effort to topple down Facebook's dominance in the country with nearly 100 million people. However, to gain users, they should be more innovative, the Vietnam Business Forum News quoted some Internet experts as saying.
The race to build "purely Vietnamese" social networks
Since the beginning of 2019, there have been three social networks established in Vietnam. First, Ho Chi Minh City-based Hahalolo tourism social network announced its platform on June 10, with an ambitious goal of two billion users by 2024.
Another social network, VCNet, was also created to combat inaccurate information and fake news spread on the Internet.
Gapo was born a week after Vietnam's Minister of Information and Communications (MIC) Nguyen Manh Hung told IT developers in Ho Chi Minh City that he wanted to see "purely Vietnamese" social networks. Gapo said it received a committed investment of VND500 billion (US$21.5 million) from G-Capital, with a view to reaching 50 million users by 2021.
The minister also called on technology companies to create unique social networks which can compete with Facebook. Meanwhile, the MIC has pledged to support Vietnamese social media by issuing sandbox policies, to help businesses test their product before taking them to market.
What is opportunity for made-in-Vietnam social networks?
Statistics show that the average social networking time of Vietnamese people is 3.55 hours on Facebook and approximately 2.12 hours on Zalo, Vneconomy reported.
Besides Zalo, Viettel's Mocha social network now has about 4.5 million users after more than three years of launch. Experts said that strong development of Zalo and Mocha is vivid proof for the ability to win the market of made-in-Vietnam social networks against big competitors like Google or Facebook.
Thus, the MIC is to promote domestic social networks by giving the same treatment for domestic and foreign businesses and preventing the latter's tax evasion. 
Domestic IT enterprises encouraged to create social media platform
The Vietnamese government required the MIC to make more efforts to ensure that foreign social networks comply with Vietnam's Network Security laws, and support the creation of "purely Vietnamese" social media platforms as alternatives to foreign ones.
Accordingly, Vietnam has increased pressure on Google and Facebook since the beginning of 2019. In early June, the MIC asked the two American technology giants to open representative offices in Vietnam, fully comply with tax obligations and content management under Vietnam's law.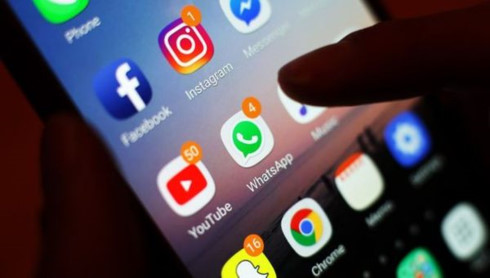 Foreign social networks dominate the Vietnamese market. 
In 2018, Facebook and Google earned respectively US$235 million and US$152.1 million from digital advertising in Vietnam, but their tax payments were not proportional to profits, the MIC disclosed.
"Facebook refuses to abide by Vietnam's laws and says that it has its community standards. Why don't we create our own social network with our own rules?," MIC Minister Nguyen Manh Hung asked. 
Made-in-Vietnam social networks find it hard to survive 
Very few of the made-in-Vietnam known social networks including Zingme, Yume.vn, Tamtay.vn (now stopped), Zalo.vn and Go.vn survived more than a year. The fate of the recently introduced Biztime and Gapo remains uncertain, the local media quoted Nguyen Trung Kien, director of Institute of Information Technology and Communication, as saying.
After Biztime, Gapo made headlines with its debut in July 2019 with the ambition to attract 50 million users after three years. However, its network crash right on the day of the launch, coupled with some vague features such as sharing income for users based on views is shutting it down. Gapo is only available on smartphones while its web-based version has remained inaccessible.  
The latest made-in-Vietnam social network named Lotus by VCCorp with total investment of VND1,200 billion (US$51.6 million) is expected to allow beta downloads from mid-September.
Lotus social network is said to give users tokens to create differences with Facebook and other social networks. Although it has not come into being, there is concern that Lotus continues to follow the steps of the previous Vietnamese social networks because it presents no breakthrough.
Since Facebook entered Vietnam in 2007, Vietnam has granted 300 licenses for domestic social networks by 2017, but very few of them are still active, Kien noted.
The director of Institute of Information Technology and Communication said that most of Vietnam's social networks are in fact some kinds of online forums. 
Whereas, foreign platforms stand out thanks to their rich social network structure, attractive interface, fast interoperability and effective community connection, Kien added.
He stressed that most of foreign social networks belong to global corporations, so they are highly localized when providing services to different markets, breaking geographical, linguistic and national barriers.
Some other Internet experts also noted that Vietnamese social networks are not as creative as the foreign ones, especially they are lacking outstanding and distinctive features. Users complain that most of the platforms built by Vietnamese companies are not user-friendly, imitate Facebook's functions, and present no breakthrough. Hanoitimes
Linh Pham

Vietnamese group VCCorp has informed that the pilot version of its "Lotus" social network will officially be launched on September 16.  

A social network, called Gapo, created by Vietnamese and designed for Vietnamese youth, has been launched.