Vietnamese professor in the UK and memories of Vietnam
Prof. Duong Quang Trung, Research Chair of the Royal Academy of Engineering and Professor at Queen's University Belfast in the UK, had a talk about science and other topics with VietNamNet.
Prof. Trung is one of the most influential scientists in the world according to the lifetime achievement published by the American Journal of PLoS Biology in November 2020. 
With a series of achievements, do you find yourself a typical successful case in studying and working abroad?
In retrospect, the path I took was not really typical. I went quite slowly in the early stage. It took 10 years after I graduated from university to receive a PhD degree. While currently, I guide many graduate students, some of you only need three years after graduating from university to receive a PhD degree. If it was before, I don't believe it.
Starting point, I was a fairly ordinary person, learned well in high school, but only within a town. Compared to the provincial level, people like me have hundreds or thousands of friends.
I've never won a provincial award or higher.
So what helps you to achieve the current "unbelievable" things?
The first thing I think is to work hard. Second is the work environment - very important. The third element is an element of luck.
But in general the most important thing is passion. I do what I like to do, not to get this degree or that position. And create a little pressure for yourself to be motivated to strive.
Guiding graduate students, research groups, doing work at Queen's Belfast University... In addition to the projects of the two governments of Vietnam and the UK, you also have projects with the Ministry of Science and Technology, the organization of international conferences, events for Vietnamese students... Doing a lot of work, how do you keep everything running?
Before when I started my career, I started to do everything, like I started as an assistant construction worker, then gradually climbed to the position of main builder, then as a janitor, then came to watch one main building. Simply put, everything must go from the rudimentary stage to the most difficult. Later when everything gets on track smoothly, it will be much less hard.
The most difficult thing today is the lockdowns. My three children are at home; my wife is working as a graduate student. Therefore, every morning, I take the opportunity to run up to my office for 2-3 hours, come home to cook in the afternoon, keep the children for my wife to study in the afternoon. At night, when my child sleeps, I can work again, but I can only work for a while because I'm tired ...
Fortunately, in the previous time, I focused on doing a lot. When I first returned to school, the first 5 years of my work were stressful, there were also periods of stress when the job was unfamiliar. Over the last few years, I've relieved my load and got a lot of work done when I learned how to do it more lightly and efficiently.
Ideas come when washing dishes
You also share on your personal cooking page. Is that also something you like to do?
My family has only two rotating people with three young children - we have three sons, and the oldest is only 8 years old. So when one looks after the children, the other does the housework.
For me, cooking is also a way to reduce stress. Sometimes the work is too busy, and cooking is also a way to temporarily not think.
After cooking, I still wash the dishes. I also like to wash dishes for physical movement and thinking about other things. In the past, I played football for about an hour every day to relieve work. Now that the lockdown cannot play football, I do more housework. Most of my ideas come from washing dishes (laughs).
How do you teach your children?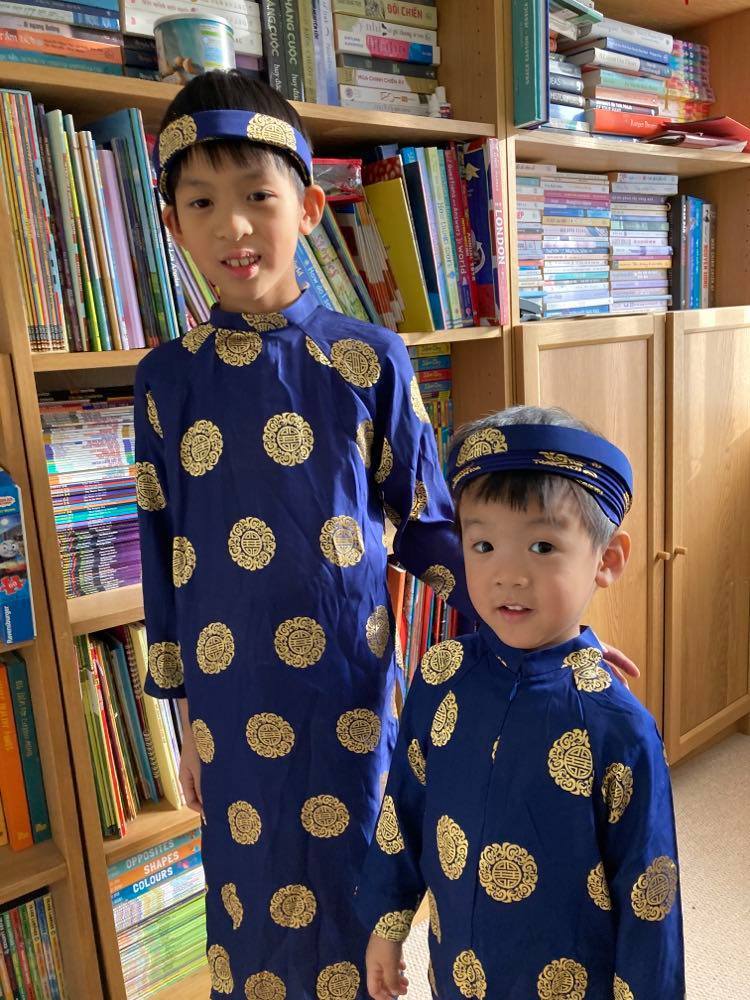 Professor Duong Quang Trung's two oldest sons are dressed in Vietnamese ao dai.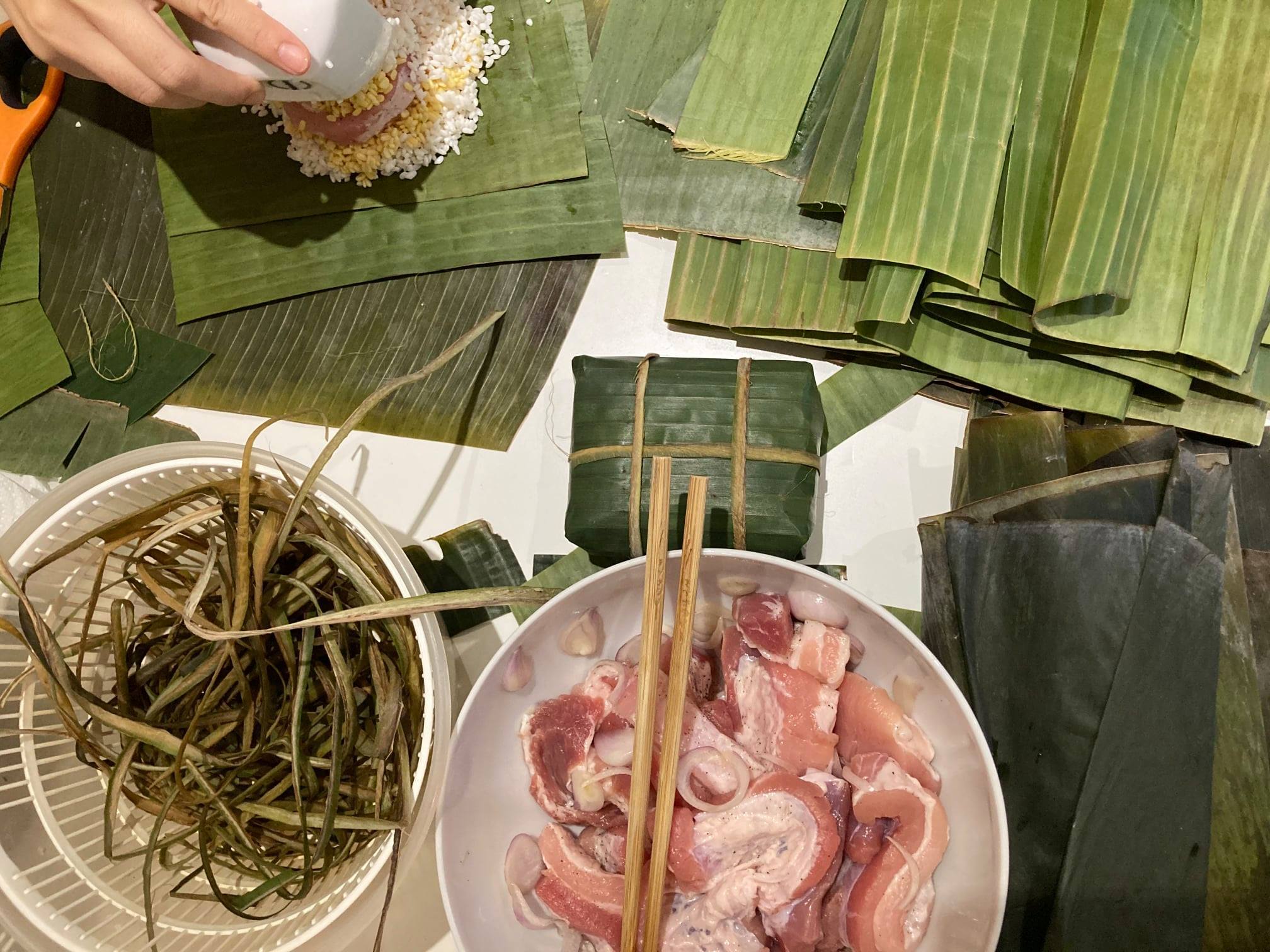 Prof. Trung's family made Vietnamese banh chung for the recent lunar New Year (Tet).
Before, my parents were very interested in their children's education. Although I was busy with business and work, when I was in 9th grade, my parents still watched the children's books. Now, I also follow the same method to teach my children.
My husband and I have reduced our jobs, accepting this age it must be because of the children, not for themselves. It is important that parents be motivated for their children.
I do not force them to study but pay attention to what a gifted child must have to encourage him. For example, my oldest child in the first years of school did not like Math. Realizing this, we paid more attention and talked a lot with our children about Math. After going to school, my son did a good job, he started liking it, and then automatically brought the lesson to study. Currently, his favorite subject is Math, and brings Math books to work in free time, without needing to be reminded by adults.
Second, adults must be an example for children.
We want to encourage our child to read. We often read books in front of the children, and go to bed with them to read books with them. If the older child sees me reading, he will also read it.
Ngan Anh