Vietnamese enterprises need cash to revive
Nguyen Quoc Ky, Chairman of Vietravel, a big tourist company in Vietnam, said that due to the impact of the 4th wave of Covid-19 epidemic, the entire tourism industry of Vietnam has been closed since May 2021.
For Vietravel, which used to be the leading tourist company with 1,700 employees, only 15-20 employees are working to maintain administrative activities. Its annual revenue used to be about 7,000-8,000 billion VND but it has plunged to just one tenth this year. Vietravel is now at the level of 15-16 years ago.
"We are very pessimistic now and we do not know whether we can survive or not. Many support packages for businesses have been launched but there are many barriers preventing businesses from having access to them", Ky said.
Bui Doan Ne, Vice Chairman of the Vietnam Aviation Business Association, said that the two largest airlines of Vietnam (Vietnam Airlines and Vietjet Air) have to still spend about 77 billion VND per day and more than 2,300 billion VND per month. At the same time, for the whole aviation industry, 80-90% of the aircraft are unused while the maintenance cost is over 100 billion VND/day. In addition, air carriers still have to pay for aircraft purchasing contracts, input service providers, maintenance charges, staff salaries, liabilities... totaling about 40,000 billion VND. The cash flow of Vietnamese airlines is in serious shortage.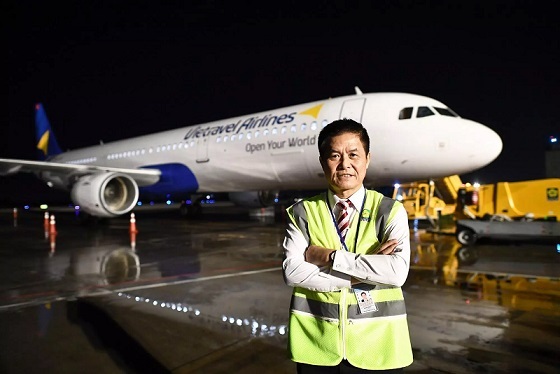 For Vietravel, which used to be the leading tourist company with 1,700 employees, only 15-20 employees are working to maintain administrative activities.
A survey of the Private Economic Development Research Board of the government on the financial health of local businesses in the context of Covid-19 pandemic, conducted with 21,517 companies and business households in mid-August 2021 showed that 69% of them had to suspend production and business due to the epidemic. Cash flow is considered the "blood" of businesses, but the survey shows that most businesses were in shortage of "blood". More than 40% of businesses that had to suspend operation said that they only had sufficient money to maintain their operations for less than a month, about 46% could maintain operation for 1-3 months and 17% could maintain business for more than six months.
According to a quick survey by the Vietnam Chamber of Commerce and Industry (VCCI) in September 2021 with more than 3,000 businesses, many of them said that they could only hold out for a maximum of six months.
At the 3rd meeting of the National Assembly Standing Committee, National Assembly Chairman Vuong Dinh Hue asked the Government to submit to the National Assembly for consideration and approval right in the October 2021 session financial solutions to remove difficulties in cash flow for businesses. This financial support package is estimated at about 3,000 billion VND.
Dr. Le Xuan Nghia, a member of the National Monetary and Financial Policy Advisory Council, said that in 2008, the global financial crisis took place, and in 2009 Vietnam had a support package to subsidize interest rates up to nearly 19,000 billion VND.
However, loosened credit growth led to high inflation. In 2009, the CPI was at 6.88% and it rose to 9.19% in 2010, and 18.58% in 2011. At the same time, the GDP did not increase much, with 5.32% in 2009, 6.78% in in 2010, and 5.89% in 2011. Economic growth was eroded by inflation. The 2009 support package also left many serious consequences for the banking system. Bad debt has increased and this problem has not been completely solved.
Therefore, this time, if this solution is carried out again, it is necessary to maintain reasonable growth, inflation rate and to stabilize the banking system and bad debts, Nghia said.
Procedures: not that simple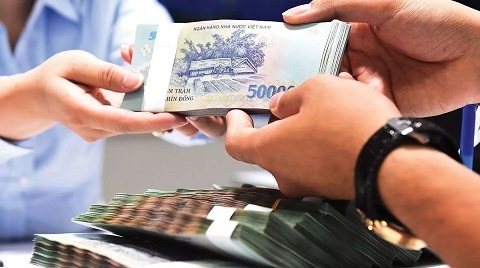 A special mechanism is needed to disburse this package. If the current standards are applied, no enterprise can access this package.
The concern of economists is how businesses can access this support package.
According to the law on credit institutions, in order to borrow capital, enterprises must have revenue, profit, collateral and no bad debts. Thus, businesses that are temporarily suspending operations will not be able to meet these criteria.
Nguyen Quoc Hung, General Secretary of the Vietnam Bankers' Association, said that the bank's lending conditions are unchanged because they cannot arbitrarily reduce standards. Therefore, if the government wants to help businesses, there must be a special regulation for this bailout package, so as not to affect credit institutions.
Pham Dinh Thuy, Director of the Department of Industry and Construction Statistics, General Statistics Office, said that so far, support packages have been stuck in inaccessibility because conditions are too strict, especially in terms of capital preservation. That means borrowers must have collateral, or prove a profitable business plan to pay bank interest. In the end, no one can solve it as the State can't guarantee it, the banks can't too. Thus, no one can borrow the capital.
According to Nguyen Tuan Anh, Director of the Department for Credit for Economic Sectors of the State Bank of Vietnam (SBV), the SBV bank will implement the VND3 trillion interest rate support package, but ministries and agencies need to discuss the criteria. Obviously, a special mechanism is needed to disburse this package. If the current standards are applied, no enterprise can access this package.
Besides, many people think that a VND3,000 billion interest rate support package for credit of about VND100,000 billion is too small to create a rebound for the economy. The support package must be at least 3 times higher to solve the problem. However, a large support package causes many concerns. If credit skyrockets, it will affect inflation and bad debt like the situation in 2009. That is a vicious circle that must be solved.
Tran Thuy

More than 85,500 businesses, mostly small and medium enterprises (SMEs), have suspended operations or were dissolved in the first eight months of the year because of Covid-19, according to the General Statistics Office.

Businesses are in serious difficulty due to the impact of the Covid-19 pandemic. They need timely and substantive support measures from the Government.