Vietnamese data specialist finally reaps fruit after twice failing exams to enter university
Nguyen Thien Tu Vinh failed the university entrance exams twice and was rejected by nearly 200 companies before becoming a specialist in the New Zealand government. The secret of her success is that she never gave up.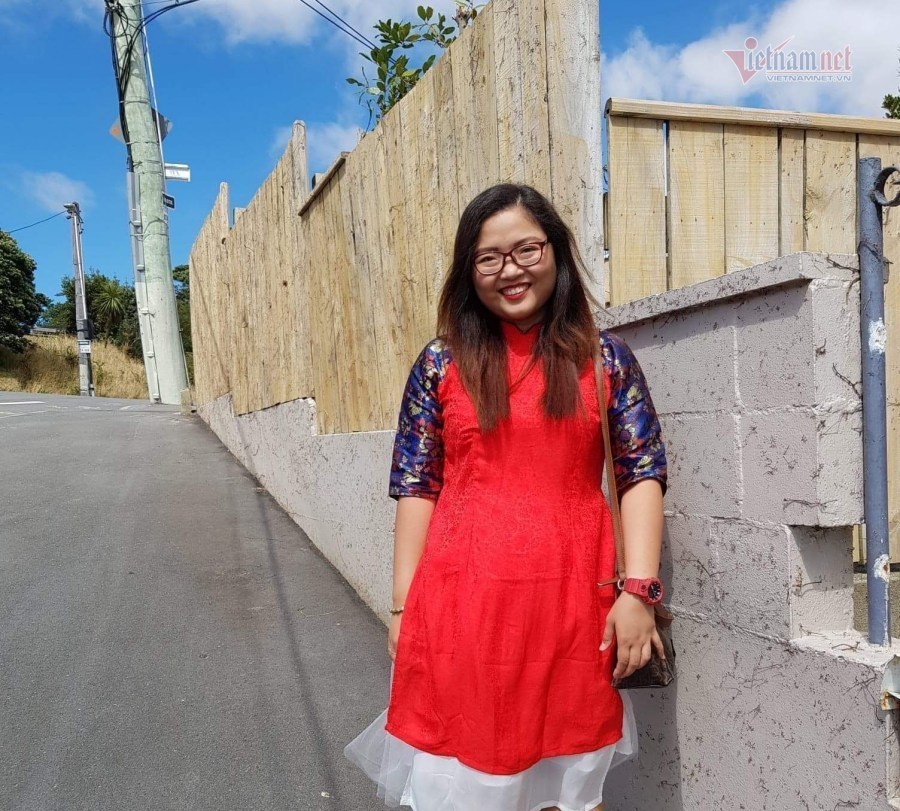 Nguyen Thien Tu Vinh
Born in 1991, Vinh is the youngest child in a family with three sisters in HCM City. As the father died early, Vinh lived with her mother and two elder sisters. She has a strong character, and did not want to lead a restrained life.
When she turned 18, she realized that studying at university was not a right path for her. However, as she loved her mother, she tried to apply for the HCMC Economics University. But she failed the exam to the school.
"I did not have interest in the formulas for calculation that I did not understand, and I did not know how they could be applied. During the three years at high school, the subject that I was best at was physical exercise," she recalled.
Attending to the mother and sisters' desire, she continued reviewing for university entrance exam once again. However, she also practiced English at the same time.
"Learning English was the thing that I did with highest enthusiasm, because I believed that English skills would bring many opportunities," she said.
Vinh once again failed the exam to enter the university. However, she was admitted into a joint training program co-organized between the HCM City Economics University and Victoria Wellington University thanks to her high-school learning records and IELTS score. This gave her the opportunity to study in New Zealand for two years.
She was enthusiastic about the schooling environment in New Zealand.
However, Vinh met an obstacle in the country – language skills. Despite her IELTS 6.5 score, she could not communicate and listen to lectures.
"If I had to retake exams, it would be unbearable for me, because the tuition here is much higher than my family's income," she recalled.
She asked for permission to be an observer at the lectures of subjects she was about to study. This improved her knowledge.
In order to improve her language skills, she became a member of the school's presentation club and is still there, though she now can speak English fluently.
Since the tuition in New Zealand is very high, Vinh had to take extra jobs to get money to fund her living. She believes that one needs to be optimistic in all circumstances so as to find opportunities for himself.
"For me, doing extra jobs is an opportunity. I always worked seriously even though I was just a cleaner. I told the manager that I was studying business administration and I wanted to take the jobs related to my major," she recalled.
Vinh applied the knowledge she learned at school in improving the operation process of a supermarket, systemizing everything to cut the time needed to implement works. As her solutions brought clear effects, she became a manager just after one month.
Failure could be key to success
In 2014, New Zealand allowed foreign students to stay in the country for only one year to seek jobs. This once again put pressure on Vinh.
Meanwhile, all her relatives advised her to come back to Vietnam as they did not think she could find a job there.
And her 200 applications for jobs were refused.
However, she never thought of giving up. The refusals, for Vinh, were valuable lessons, and she believed that the failures would help her succeed one day.
After every failure at an interview, she asked the interviewers about the reasons and asked for advice. Thanks to this, she could do better the next time.
"I told the employer the truth that I was rejected by 200 companies. Instead of being discounted, I could get respect, because the employer believed that I can grow from failures," she said.
At that moment, Vinh realized that she had strength in data research and system management. Meanwhile, New Zealand then lack workers in digitized system and data management.
She joined groups and made friends to learn experience from them, consult with them and ask for advice about what she needed to improve. She also attended a lot of short-term online training courses to improve her capability.
In September 2016, an opportunity came when she was offered the post of data analyst from the education, power and business ministries. She finally decided to work for the Ministry of Electricity.
After 18 months of working, in 2018, she successfully applied for the job of data development specialist at the Ministry of Business, Innovation and Employment
Vinh said her GPA and degrees are not too important in the labor market.
"At most interviews, employers did not ask me about score board and degrees. Their questions were about my experience and skills. These are exactly what they seek from candidates," she said.
"One failure doesn't mean failure forever. I believe that patience will help one succeed with her own abilities," she said. 
Thuy Nga

"I chose to stay in the UK, not because I can find a good job here, but I believe that I still need more time to accumulate experience and money before I return to Vietnam and do something bigger," said Trinh Quang Vu.  

Tran Kha Vy, 23, has had quite an experience studying abroad at Minerva Schools at KGI (USA), which has an acceptance rate of only 1.8%.