Vietnamese children need safer environment in cyberspace
Children often spend a lot of time learning, playing and exploring on the internet. Besides the undeniable benefits, unseen threats are also part of cyberspace.
On June 1, the Prime Minister signed Decree 830 approving the "Protect and Support Children to Safely and Creatively Interact with Cyberspace for the 2021-2025 Period" program. This program aims to equip children with self-defense skills, as well as build an ecosystem that helps them learn and explore the world in a safe and healthy manner, without the danger of inappropriate content on the internet.
VietNamNet spoke about the program during an interview with Mr. Pham Tat Thang, Deputy Head of the Central Committee for Mass Mobilization, Former Vice Chairman of the Committee for Culture, Education, Youth, Adolescents and Children of the National Assembly.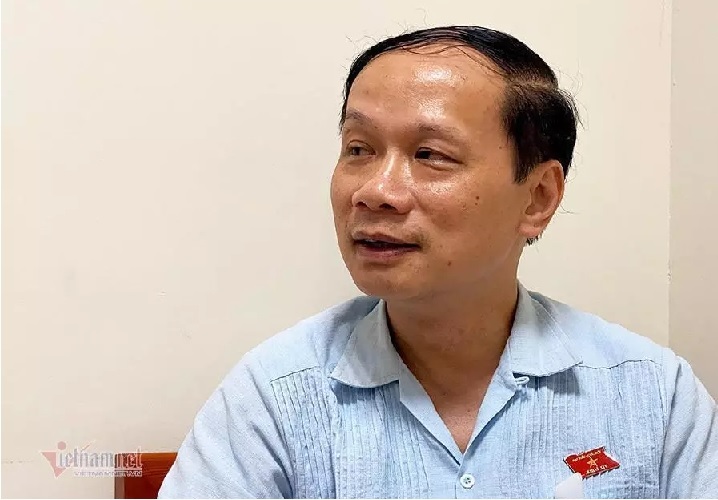 "Providing protection for children is one of our highest priority tasks," Thang said.
Legal framework
Q: According to a survey back in 2018, 66.1% of Vietnamese children had access to devices with Internet capability, 43.4% of which had an average screen time of 1 to 3 hours every day. There were 706,435 reports involving Vietnam in 2018 about images or videos of child molesting on the Internet, which was the second highest number in ASEAN. In your opinion, how important is providing protection for children in cyberspace?
Mr. Pham Tat Thang: Children are curious and quick to adapt. They especially like technology and many things surrounding it, which means they can spend hours and hours surfing the internet. That's how they get exposed to all kinds of content, good and bad. Children are yet to develop a sense of what's right or wrong to help themselves avoid bad influences. Some are even more curious about the bad things than the good things they see online. That is why protecting them on the Internet Is of utmost importance.
Q: What is your opinion about the current state of our system regarding the subject?
Mr. Pham Tat Thang: I don't think we're really doing what we want to do. This is a new subject matter, so new that even the legislation system is still a work in progress. Our legal framework is also lacking clear sanctions. The Internet is now a major part of our lives. We are still slow to detect and address the problems, and there are still illegal acts that we have yet to discover in time. This is a whole process and we are still on our way to finish that process.
Q: What are the shortcomings of our legal framework and what are the plans to improve it?
Mr. Pham Tat Thang: Currently we have the Children's Law, Law on Cybersecurity, Civil Code, Criminal Law, etc., but the guidance documents for the implementation of these laws are still in development.
By principle, the Law will regulate the most general of matters. So, in order to bring those Laws to use, we need to finish with the guidance documents.
However, even when we have guidance documents, there will still be problems that are not covered. Real life is much more complicated compared to law and regulations, especially when it is involved with problems regarding cybercrime. Therefore, despite the finished guidance documents, they will still only be the framework. You cannot cover every little detail ever. This is one of the greatest challenges in governing matters involving cyberspace.
Q: In addition to building a more complete legal framework, in your opinion, what are the important solutions to the problem of protecting children in the online environment?
Mr. Pham Tat Thang: Disseminating and educating law and propaganda to raise awareness among society, families and schools about child protection in cyberspace is the first thing that needs attention.
In addition, we must have technological tools. Violating the law in the online environment is very specific because it is related to technology, so the authorities must have tools and techniques to strengthen the inspection and examination process to quickly detect violations. When violations are detected, it is necessary to have adequately strict sanctions to be applied decisively in order for them to be a deterrent.
Q: Should the introduction of strong sanctions be a solution for violations in cyberspace?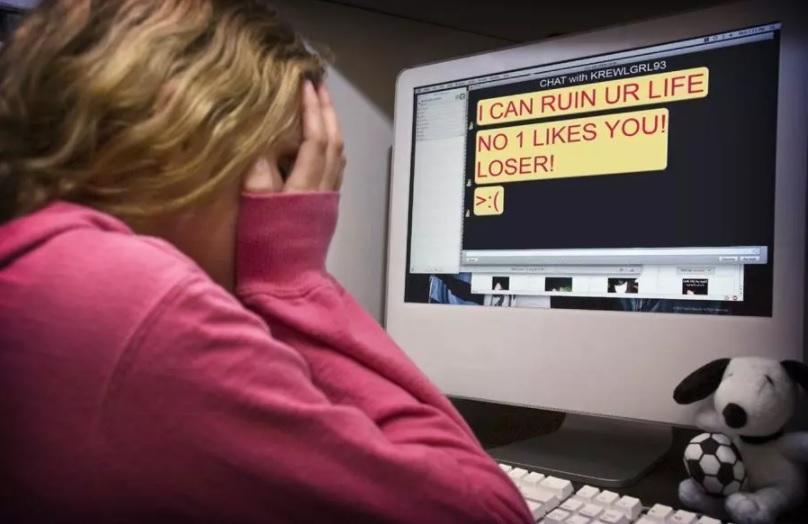 There were 706,435 reported cases related to Vietnam in 2018 about images/videos of child sexual abuse online, according to data from the US National Center for Missing and Exploited Children (NCMEC).
Mr. Pham Tat Thang: Recently, there have been violations of social ethics that were strongly condemned for having only a VND200,000 administrative fine, which means there are sanctions that are not enough of a deterrent.
In principle, preventing a crime is much less difficult than resolving it. When we have strong enough sanctions that are strictly enforced, as well as a more aggressive inspection and examination process, people will be more aware of their responsibilities when participating in this activity (interacting in cyberspace) and the consequences if they violate the law.
Strictly handling violations according to regulations are also a way of propaganda and have a deterrent effect on those who are committing similar acts or intending to commit cybercrimes.
Q: It is a fact that uncensored content on social media channels is much more attractive to children than content that is considered useful and healthy on official information channels. This fact poses a problem and also an opportunity for application platform businesses to participate in this potential market. As for the management agencies, what mechanisms and policies should be put in place to encourage Vietnamese businesses to participate in the formation of an ecosystem of products and applications to support children's creative and interactive learning safely on the Internet?
Mr. Pham Tat Thang: There are indeed a lot of content and programs that are much more attractive to children than content that is considered official. Manufacturers should also review the cause. Is it because we are too boring, the content of the program is poor, too dogmatic, and the form of presentation is not attractive?
In my opinion, for content to be attractive to children, we must first speak in the child's language. And that content must also be presented in appealing, trending forms that children like and are interested in, then we can integrate the knowledge or messages that we want the children to absorb.
Regarding encouraging organizations and individuals to participate in creating an ecosystem like this, the first solution seems to be theoretical, which is making media work for society, and making enterprises aware of their role in educating the young generation. We need to find an appropriate way to propagate how the businesses themselves can identify their responsibilities and be motivated and actively participate in this work.
When having good communication, we will be able to spread the sense of corporate responsibility to the community. For example, in the Covid-19 pandemic, although the business world is the hardest hit, there are still many businesses willing to join hands with the Government. I think that when we communicate well, we will reach the hearts of everyone.
However, for enterprises, no matter what goals they operate, they must also earn profits and benefits. The State needs to have a mechanism to encourage enterprises with economic levers.
Thirdly, when making products, the use of them needs the cooperation of society, families, and schools. The goal is for children to actively choose, orient, and even monitor their internet access so that children can access programs with appropriate content and form for a reasonable length of time.
Q: There are assessments that the issue of child protection in Vietnam is still quite far away from developed countries. For instance, parents themselves are sometimes not aware that using pictures of their children on social networks can lead to many potential risks for children. In your opinion, what should we do to raise public awareness of this issue?
Mr. Pham Tat Thang: The Children's Law already provided for the privacy of children. Posting a child's picture online can be a violation of the law. But there are two things here, the first is the sense of law observance and the second is the cultural factor.
In the West, pinching a child's cheek may be a violation of the law, but to us, it can be normal. Concerning our cultural traditions, it is sometimes difficult to make it clear between the two issues.
For legal regulations to become an awareness of society and community, it takes time and we have to go back to the story of propaganda.
Nguyen Thao

The strong development of the Internet and social networks has made children become digital citizens early, which brings many benefits in the service of learning, entertainment, and enhanced social interaction.