Vietnam's Covid-19 vaccine strategy: speeding up vaccinations with 1 million doses per day
Access to Covid-19 vaccine sources has been difficult due to a scarcity of supply in the world. What solutions will Vietnam need to buy enough Covid-19 vaccines for its people?
Nearly two years after the Covid-19 pandemic broke out, it shows no sign of ending. Vietnam is currently in the 4th wave with a record number of patients of more than 17,000 by July 3. Some provinces have imposed social distancing and many factories have had to close.
Vietnam has identified Covid-19 vaccine as the most important key to prevent the pandemic. However, access to vaccine sources is not easy due to the scarcity of supply. In that context, what solutions are needed to seek enough vaccines for the people?
VietNamNet talks with Prof. Tran Van Thuan, Deputy Minister of Health, and Prof. Dang Duc Anh, Director of the Central Institute of Hygiene and Epidemiology, Head of the Executive Board of the National Expanded Immunization Program, about the issues.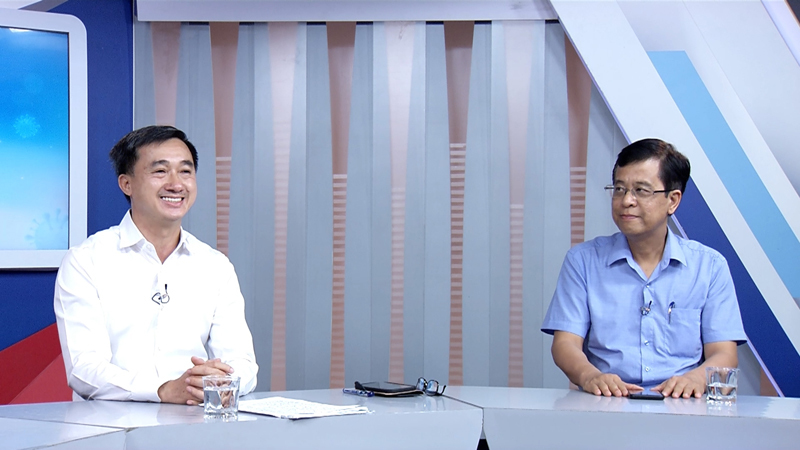 Q: Could you tell more about the transfer of vaccine production technology to Vietnam?
Deputy Minister Tran Van Thuan: The Vietnamese Government and the Prime Minister pay special attention to this issue. The Prime Minister recently talked with the Director-General of the WHO and proposed that this organization transfer vaccine production technologies to Vietnam as well as send its experts to Vietnam to assess locally-made vaccines.
Some local organizations have cooperated with foreign partners in vaccine production. From July, Vabiotech will package Russia's Sputnik vaccine while receiving technology transfer with a monthly capacity of about 5 million doses. Vabiotech also signed a memorandum of understanding with Japan's ANZ.
We are also discussing with Cuba about technology transfer, and vaccine research and production cooperation.
Vietnam is negotiating with India and China about technology transfer. In particular, a big corporation has been assigned by the Vietnamese government to receive technology transfer from the United States. This group is building a factory and joining with a foreign partner in a phase 3 clinical trial. We hope that by the end of 2021, early 2022 this type of vaccine will be produced in Vietnam.
Q: Are there any difficulties for Vietnamese organizations to receive vaccine production technology transfer from foreign partners?
Deputy Minister Tran Van Thuan: First of all, it certainly takes our organizations a period of time to get used to foreign technologies, especially those of developed countries with new technologies.
Secondly, our current facilities, machinery and equipment cannot meet the requirements. Thus, we will need a minimum of 5-6 months to build factories and prepare equipment.
Thirdly, Vietnam now lacks scientists and researchers on vaccines because we have a lot of inadequacies in policy while the vaccine prices are cheap in Vietnam, which discourages scientists to focus on research and production of vaccines.
However, we believe that these shortcomings will be solved very soon.
Q: There is another problem: Vietnam aims to vaccinate 70% of the population in 2021. Can we fulfill this target in the last six months, as the vaccines will be imported to Vietnam massively?
Deputy Minister Tran Van Thuan: On June 24, the Minister of Health decided to establish the National Steering Committee for Covid-19 Vaccination, including representatives of the Ministry of Health, the Ministry of National Defense, the Ministry of Public Security, the Ministry of Information and Communications and the Ministry of Transport. The committee has several subcommittees, including transportation subcommittee, vaccination subcommittee, vaccination safety subcommittee, supervision subcommittee, information and communication technology subcommittee and the committee office.
We have prepared warehouses, factories as well as necessary equipment such as cabinets and vehicles for vaccine transportation, and software, which has been successfully piloted in Ho Chi Minh City and will be used widely during the national vaccination campaign to ensure that everything is best prepared and the upcoming campaign is organized safely, effectively and successfully.
Prof. Dang Duc Anh: Actually, with this biggest ever national vaccination campaign, we will use all vaccination sites, including at least 11,000 vaccination sites of the national expanded vaccination program, those at hospitals, other medical facilities, and military and police agencies. One vaccination site can vaccinate 100 people a day so the total number of vaccinated people each day can reach more than 1 million people. If we prepare well, then the implementation of such a large vaccination campaign will be completed.
Q: So far, the most common vaccine used in Vietnam is AstraZeneca. Some people are afraid of side effects of this vaccine, so they are waiting for other types of vaccines with fewer side effects. What is your advice to these people?
Deputy Minister Tran Van Thuan: As asserted by many scientists, no vaccine is 100% effective and no vaccine is 100% safe. We advise the people to get a vaccination with any kind of vaccine that Vietnam has.
Some countries have studied that it is possible to use 2 types of vaccines at 2 different times of vaccination. For example, you can use the AstraZeneca vaccine for the first dose, then you can use Pfizer and some other vaccines for the second dose. Some research works show that using vaccines of different brands may create higher immunity.
We respectfully ask our people not to be too picky. Let's use any type of vaccine that we have. Even if you are vaccinated, you still have to pay attention and strictly follow the vaccine + 5k recommendation of the Ministry of Health.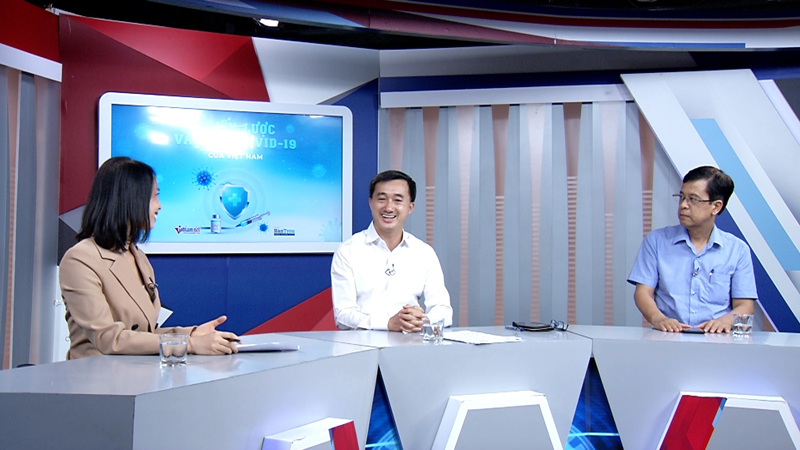 Q: Ho Chi Minh City recently vaccinated more than 400,000 people within three days and recorded over 1,100 cases of anaphylaxis, including 15 cases of grade 3 and 2 cases of grade 4. How is this ratio compared to the world's?
Prof. Dang Duc Anh: Like what the Deputy Minister has just said, we don't have a vaccine that is absolutely 100% safe. Of course we will have a reaction after vaccination, it can be a mild reaction or a severe reaction and the rate we just saw in Ho Chi Minh City is exactly the same as it is in Vietnam and the world. That rate is completely within the allowable level announced by the World Health Organization for AstraZeneca as well as some other vaccines.
The use of two types of vaccine has been studied in many European countries as well as in the US. Statistics in Spain show that if one is vaccinated the first time with AstraZeneca and the second time with the Pfizer vaccine, the immune response is very good, even better when the person is injected with the same type of vaccine. In the UK, they are studying the combination of different types of vaccines, such as Moderna or Sputnik and initial data is also very positive.
I completely agree with the Deputy Minister's opinion. We recommend people vaccinate with any type of vaccine that we have, because the post-injection reaction is almost similar for all kinds of vaccines and there is no vaccine that is absolutely 100% safe.
Q: According to the plan, this year Vietnam will provide free vaccinations for people. But at a recent meeting of the National Steering Committee for Covid-19 Prevention and Control, the Ministry of Health was requested to prepare both free vaccinations and paid-for-vaccinations when Vietnam achieves herd immunity. So does this ensure fairness in access to vaccines?
Deputy Minister Tran Van Thuan: We think this is a very good question and people are very interested in this issue.
For the free source of vaccine provided by COVAX, we have 38.9 million doses, enough for 19.4 million people in priority groups. We have expanded priority vaccination to workers and had an additional 30 million doses of vaccines imported through VNVC that were repurchased by the Government at a non-profit price. Thus, for those who are not rich, they are taken care of by the Party and Government by being vaccinated for free. To quickly increase the supply, diversify vaccine sources, diversify resources and support the national budget, we believe that the paid vaccination policy is reasonable and the Ministry of Health will propose it at an appropriate time.
The supply of vaccines is limited, especially before September. So we cannot be sure how many doses will arrive in Vietnam by September. Thus, we must prioritize vaccination for those who are categorized as priority subjects by Resolution 21. Following the Government's policy of both performing epidemic prevention and economic development, workers in industrial parks must be considered as soldiers on the economic front, so we have to protect them so that they can feel secure in economic development to achieve the dual goals set by the Government.
VietNamNet

Access to Covid-19 vaccine sources has been difficult due to a scarcity of supply in the world. What solutions will Vietnam need to buy enough Covid-19 vaccines for its people?