Vietnam's Covid-19 vaccine strategy: speeding up vaccinations with 1 million doses per day
Access to Covid-19 vaccine sources has been difficult due to a scarcity of supply in the world. What solutions will Vietnam need to buy enough Covid-19 vaccines for its people?
Nearly two years after the Covid-19 pandemic broke out, it shows no sign of ending. Vietnam is currently in the 4th wave with a record number of patients of more than 17,000 by July 3. Some provinces have imposed social distancing and many factories have had to close.

Vietnam has identified Covid-19 vaccine as the most important key to prevent the pandemic. However, access to vaccine sources is not easy due to the scarcity of supply. In that context, what solutions are needed to seek enough vaccines for the people?

VietNamNet talks with Prof. Tran Van Thuan, Deputy Minister of Health, and Prof. Dang Duc Anh, Director of the Central Institute of Hygiene and Epidemiology, Head of the Executive Board of the National Expanded Immunization Program, about the issues.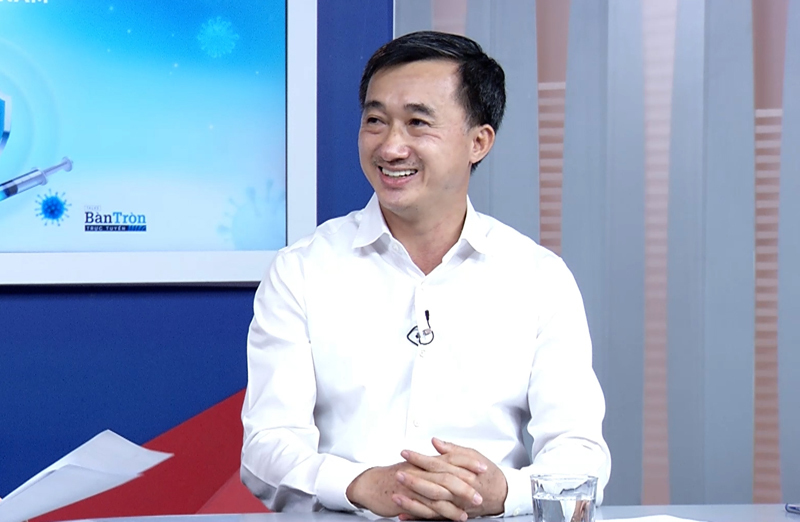 Prof. Tran Van Thuan, Deputy Minister of Health
Q: The Government has set a goal to vaccinate 70% of the population, including people over 18 years old, by the end of 2021 in order to achieve herd immunity. However, vaccine providers have committed to provide Vietnam with 120 million doses this year. How about the remaining 30 million doses?

Deputy Minister Tran Van Thuan: Under the guidance of the Politburo, the Government, the Prime Minister and the National Assembly, since August 2020 the Ministry of Health has actively sought providers of vaccines at home and abroad. So far, we have had a number of vaccine sources of supply, as follows.

We have about 38.9 million doses from the Covax Facility; 30 million doses provided by AstraZeneca via the Vietnam Vaccine Company (VNVC) and 31 million doses from Pfizer, including 3 million doses in the third quarter, and 28 million in the fourth quarter.

In addition, some countries like Japan, China, and the United Nations Children's Fund (UNICEF) have committed to aid Vietnam with 5-10 million doses.

Most recently, India agreed to sell Vietnam a total of 15 million doses in 2021, with 6 million doses in the third quarter and 9 million doses in the fourth quarter.

We are also discussing with other vaccine providers.

It is estimated that Vietnam will have about 120 million doses, and perhaps we may get about 20 million doses from Russia this year.

And we will have the Moderna vaccine. Vietnam is negotiating with Zuellig Pharma to get 5 million doses and we will continue to negotiate.

At the same time local organizations are accelerating vaccine production and research in a bid to launch a locally-made vaccine by the end of 2021 or early 2022.

We expect to receive about 8 million doses of vaccines in July and 13-14 million doses in August and September. Most of the vaccines will arrive in Vietnam in the fourth quarter.

Q: From now to the year end Vietnam will receive many more batches of vaccines. How has Vietnam prepared for the biggest ever vaccination program?

Prof. Dang Duc Anh: According to the plan, we will receive a huge amount of vaccines in the 3rd to 4th quarter. To prepare for the national vaccination campaign, the Ministry of Health has established a steering committee on vaccination. The Ministry of Health has coordinated with the Ministry of Defense to build cold storages and prepare vaccine transport plans to ensure the quality of the vaccine.

Journalist Thuy Hanh: Dear Professor Duc Anh, the Deputy Minister has just said that from now until the end of the year, especially in the fourth quarter, we can receive up to 31 million doses of Pfizer vaccine, which is a vaccine that requires very strict preservation. So far, how is the preparation for storing and transporting this vaccine to the injection sites, because surely when we deploy large-scale injections, there will be a series of mobile vaccination points or points in the commune and wards?

For the Pfizer vaccine, which requires very strict storage conditions (the vaccine can be stored for 6 months at minus 80 degrees Celsius and only one month at 2-8 degrees Celsius), this type of vaccine will be stored at a deep negative temperature in the early time. After the vaccine is transported to vaccination sites, it will be kept at a temperature of 2-8 degrees Celsius and will be used within one month.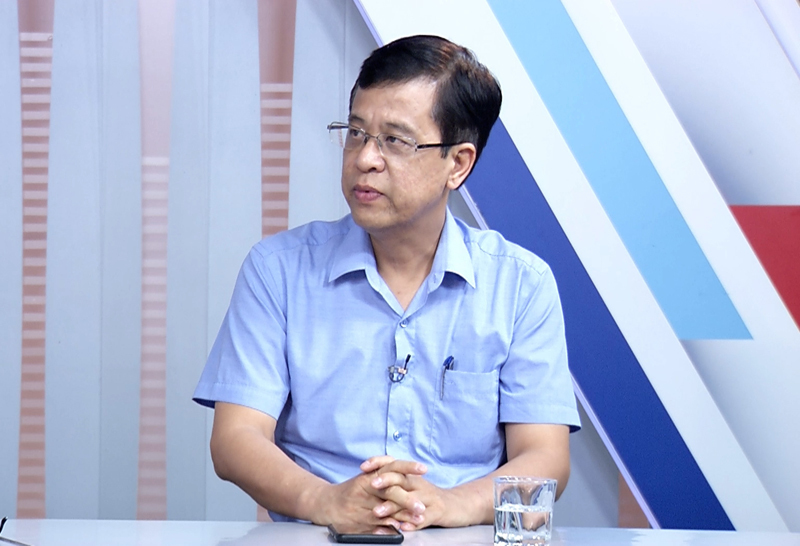 Prof. Dang Duc Anh, Director of the Central Institute of Hygiene and Epidemiology, Head of the Executive Board of the National Expanded Immunization Program
Q: Vietnam's policy is to mobilize all resources to seek and have the fastest access to sources of safe vaccines in the world. Many organizations and provinces want to import vaccines on their own. How have regulations on this issue been compiled?

Deputy Minister Tran Van Thuan: This is a very correct policy of the Politburo, the Government and the Prime Minister so that Vietnam can access many sources of vaccines and quickly buy the largest amount.

The Ministry of Health will create the most favorable conditions for provinces, cities and businesses to import safe vaccines into Vietnam.

For the vaccines approved by the World Health Organization (WHO) and the US Food and Drug Administration (FDA), the Ministry of Health will grant a licence within five days. Regarding other vaccines that have not been recognized by WHO and some other organizations such as the FDA and the European Medicines Agency (EMA), the Ministry of Health will appraise and license within 10 days if the vaccine is qualified.

The Ministry of Health is ready to answer questions as well as solve difficulties that businesses encounter during the negotiation process as well as in the process of transporting vaccines to Vietnam.

Q: The Covid-19 pandemic will continue for a long time and vaccination is considered a long-term solution, which must be repeated annually. Therefore, besides importing vaccines to respond to the emergency, the research and development of vaccines at home is a priority. How have locally-made vaccines been developed?

Deputy Minister Tran Van Thuan: We believe that vaccinations are a fundamental and long-term measure that plays a decisive role in the success or failure of the Covid-19 prevention strategy.

As early as April-May 2020, leaders of the Ministry of Health met with scientists and vaccine research and production organizations to encourage them to accelerate vaccine research and production. The Ministry of Health also sought assistance from international organizations and the World Health Organization. With the support of the Ministry of Health, some local organizations have made initial success in vaccine research and development.

Specifically, Nanogen's Nanocovax vaccine is now under testing in phase 3, with the participation of 13,000 volunteers. This phase is scheduled to finish in late August or early September.

Another locally-made vaccine – IVAC of the Nha Trang Biological Product Company - has completed research of phase 1 and the results have been sent to Canada for assessment. The trial of phase 2 may begin in July and phase 3 will be implemented in early 2022.
Some local organizations will receive vaccine research and production technology from foreign research institutions.
VietNamNet
To be continued...

Along with free vaccinations for priority groups, the Ministry of Health (MOH) is planning to activate the expanded program on immunization (free of charge) and the vaccination that requires payment.

Since August 2020, Vietnam has been actively negotiating with various partners to buy vaccines.