Vietnam's 6 sectors projected for breakthroughs in investment in 2019

These sectors include two emerging sectors in the form of fintech and e-commerce, and four traditional sectors, including education, green energy, healthcare & pharmaceuticals, transportation & logistics.
Grant Thornton's "Private Equity in Vietnam" report has revealed six attractive private equity investment sectors in Vietnam for 2019 and subsequent years. 

Top 6 attractive sectors in the next 12 months in Vietnam.
E-commerce

Vietnam's e-commerce growth rate (69%) is the third highest rate globally, while the country's e-commerce market size (GMV - Gross Merchandise Value) has grown swiftly at a compound annual growth rate (CAGR) of 87% during 2015-2018.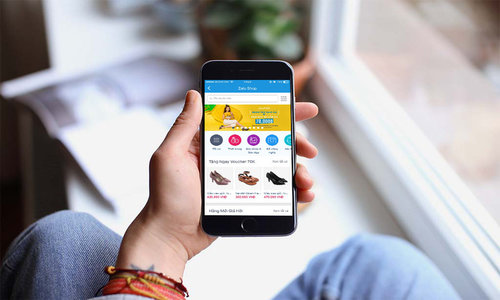 By 2025, it is forecast to reach US$15 billion. Vietnam's ratio of e-commerce economy GMV/GDP is 4%, far surpassing ASEAN's average (2.8%) with very strong competition in the market. 

Moreover, internet penetration in Vietnam is currently at 56% at the end of 2018, and should reach 69% by 2021. Vietnam's Social Media Penetration is 44% of the total population, this is expected to reach 53% by 2021. 

The report revealed there are currently 35.4 million e-Commerce users in Vietnam, representing 38.5% of the total population, with an additional 6.6 million users to be shopping online by 2021. The average user spends US$62 online, which could grow to US$96 by 2021.

Fintech

The Vietnamese government aims to build a cashless society by 2020 by developing digital infrastructure and ecosystems. By 2017, only 10% of payments were made through digital payment systems, however, robust growth of e-commerce boosts the demand for e-payment.

Education

A rapidly emerging middle class is a key driver for investment in education in Vietnam. Young Vietnamese, who are eager to obtain the skills and knowledge to meet the ever-increasing demands of the labor market, make up nearly 60% of the population

Vietnam education expenditure is 5.7% of GDP, ranking 29th among 126 countries in the world, while Vietnam e-learning users growth rate reached 44.3%, being top 10 among Asian countries. 

Green energy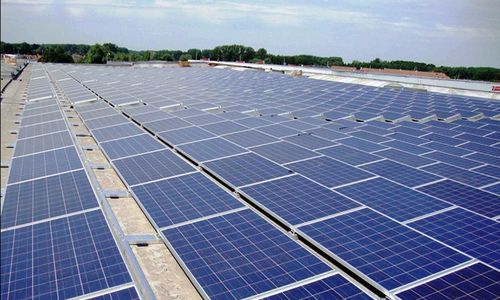 Energy demand will surpass supply in 2020, according to Vietnam Electricity (EVN), the sole distributor of electricity in the country. Equatorial location and long coastline provide abundant supply of wind and solar power. Vietnam's average electricity price is US$0.07/kWh, much lower than that of countries with comparable GDP per capita such as Cambodia (US$0.19/kWh), the Philippines (US$0.19/kWh).

Healthcare & pharmaceuticals

Increasing aging population with rising income boosts demand for healthcare products and services. According to BMI, the industry will reach US$7.7 billion by 2020, equivalent to a CAGR of 10.3% during 2017-2020. 

Nevertheless, domestic firms lack capital for R&D and technology transformation, the report suggested. 

Transportation & logistics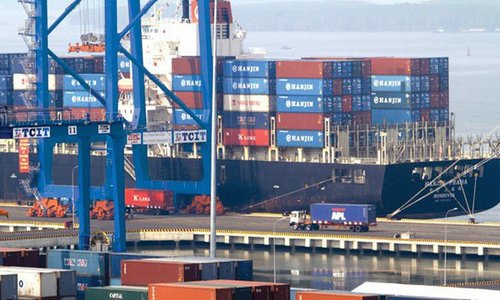 As reported by the World Bank, Vietnam Logistics Performance Index 2018 ranked 39/160, climbing of 25 levels compared to 2016 and Top 3 in ASEAN (Singapore 7/160, Thailand: 32/160).

In 2018, Vietnamese government issued the Foreign Trade Management Law, Law on Customs and other laws on logistics to adapt to context of international integration. Customs procedures are being reduced and one-stop-shop mechanism are being implemented.

Additionally, the wave of e-commerce and international trade boosted by free trade agreements such as the Comprehensive and Progressive Trans-Pacific Partnership (CTTPP) or the upcoming EU – Vietnam Free Trade Agreement (EVFTA), among others, will raise demand for goods transportation and logistics. Hanoitimes
Ngoc Thuy

Vietnam's economy is expected to surpass Singapore by 2029, according to a report by Singapore-based DBS Bank.  

Vietnam should take advantage of the next wave of digital technologies such as blockchain, AI, IoT and cloud-based services to become Asia's next high-performing economy and improve the living standards of its residents, experts said.

Despite credit growth among Vietnamese credit institutions remaining low this year, experts are not concerned about the slowdown, saying it was a good sign for the economy.