Vietnam aims to welcome thousands of golf tourists
Thirty out of 200 foreign travelers came to Phu Quoc to play golf, which shows the great potential of golf.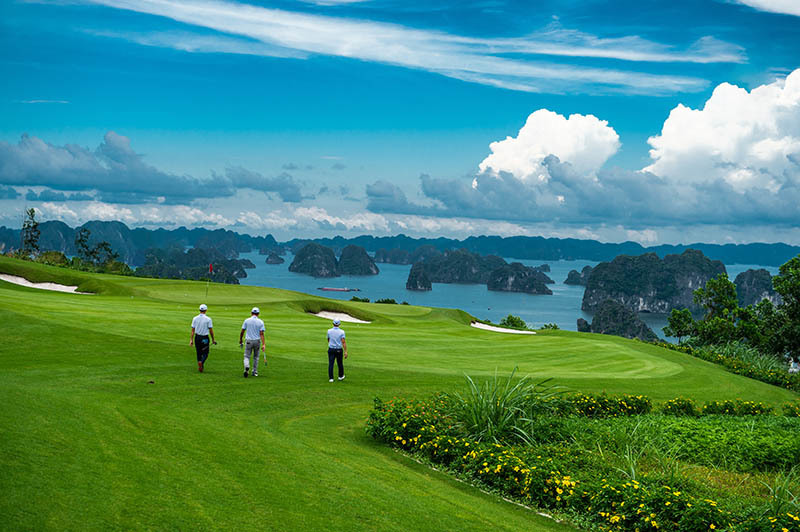 Vietnam has been recognized as the best golf destination in Asia and one of the best in the world in 2021. This is a great advantage to develop golf tourism as the country reopens after the pandemic.
However, Vietnam has a strong rival in the market segment – Thailand. The chair of the Golf Association revealed that a group of Canadian travelers finally decided to head for Thailand instead of Vietnam.
Le Hung Nam, Secretary General of the Vietnam Golf Association, said the number of travelers to Thailand to play golf accounts for 9 percent of total travelers to the country each year.
Meanwhile, the proportion is just one percent for Vietnam. But Nam believes that the figure will increase in the next years, because Vietnam has been the top Asian golf destination for the last five years.
He said there are 60 million golf players in the world and Vietnam could definitely attract them.
Of the 15.5 million foreign travelers to Vietnam in 2018, golf travelers accounted for 0.8 percent. They were mostly from South Korea, Japan and some Southeast Asian countries.
Deputy General Director of the Vietnam National Administration of Tourism (VNAT) Ha Van Sieu said heavy investments in golf courses were made before the pandemic and now golf tourism will continue attracting high-end travelers. It's necessary to promote golf tourism and make more investments in the field, which is favored by many people as it's safe with no large crowds.
"We need to go fast, be confident to promote golf tourism in the time to come. If we cannot grasp the opportunity, we will miss it and travelers will go to other places," Sieu said.
Regarding the domestic golf market, Nguyen Hoang Minh, CEO of VGS, said about 26,000 golf players were reported in 2019-2020. The figure is expected to rise to 51,000 in 2021, while the number of golfers is increasing rapidly.
"The figure is just 90 percent of the real figure and it will continue rising as we open the tourism market," Minh said.
Challenges
Pham Duy Nghia, CEO of Vietfoot Travel, commented that Vietnam still lacks policies that encourage the development of professional golf. There is no travel firm which has packaged tours for golfers from South Korea and Japan. Thailand and Malaysia have tours with good prices thanks to support from Government, hotels, restaurants and travel firms.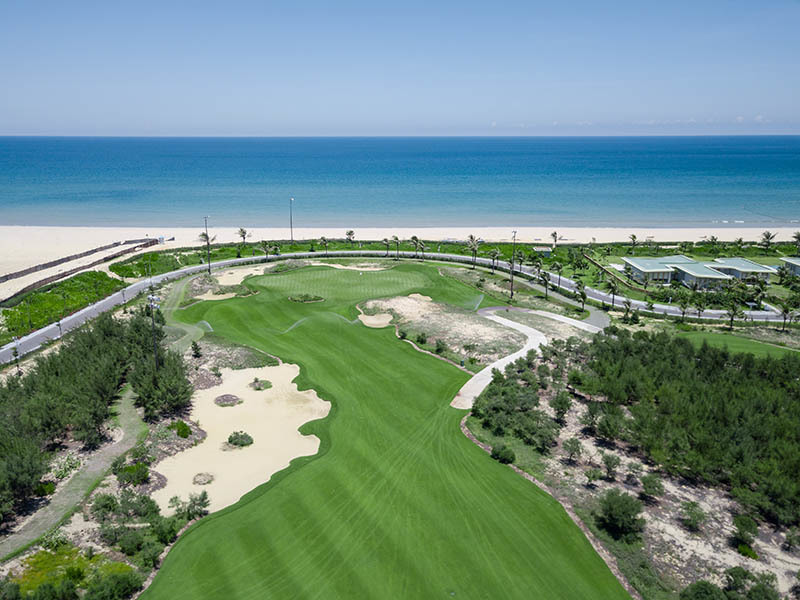 Nguyen Manh Quan, Deputy CEO of Bamboo Airways, said it's a challenge to organize tours.
Quang Ninh has three golf courses, including one located very far outside the city, and two in the city. The most popular tours last five days, and two golf courses are not enough.
The best tour to Quang Ninh is the one that combines playing golf and traveling on a yacht.
Sieu said that golf courses and golf clubs in different localities need to connect each other via technology. Local authorities need to support businesses and expand golf tours between destinations.
Nguyen Van Linh, Chair of Vietnam Golf Tourism Association, said travel firms play a decisive role in development as they connect airlines, golf courses, destinations, hotels and restaurants.
He said there should be golf tournaments with attractive prizes. Vietnam should also try to attract domestic golfers rather than just focus on foreigners.
Do Viet Hung, CEO of FLC Biscom proposed that the Government, Ministries of Culture, Sports and Tourism (MCST) and Vietnam National Administration of Tourism (VNAT) allow more localities to receive foreign travelers in the second phase of reopening.
Vietnam would receive foreign travelers in three phases.
Phase 1, from November 2021. Vietnam will receive foreign travelers to selected areas in Phu Quoc, Khanh Hoa, Quang Nam, Da Nang and Quang Ninh.
Phase 2, from January 2022. More destinations will be approved if they can meet requirements.
In Phase 3, Vietnam will fully open the market to foreign travelers.
Agencies have been asked to create more favorable conditions for golfers, including simplifying entry procedures; licensing short tours with four days and three nights (instead of seven days as currently applied). Also, golf tour fees need to be more competitive.
The Vietnam Golf Association should support businesses to advertise their golf courses and services.
Hai Phong aims to become a destination for golfers
Tran Van Ngoc, Deputy Director of Hai Phong Tourism Department, said the city is ready to cooperate with Quang Ninh to provide golf tours.
Hai Phong is making preparation to become the eighth destination amid the pandemic allowed to receive foreign travelers.
The city is among the top 10 cities/provinces with the highest numbers of golfers in the country with three major golf courses, some smaller ones and golf courses under construction. Hai Phong is expected to have six major golf courses by the end of 2022.
Duy Anh

In early 2021, 59 foreign tourists arrived in Phuket province in southern Thailand and were quarantined at a luxury hotel for 14 days. This is one of the first groups of international tourists to Thailand under the "resort quarantine" program.

HCM City has just proposed a pilot plan to welcome back foreign tourists from December after a long closure due to the Covid-19 pandemic.