Vietnam aims for 7.5-8% growth rate in next 25 years
To become a developed country by 2045, Vietnam needs to obtain a GDP per capita of $20,000 per annum. As such, it needs to reach a GDP growth rate of 7.5-8 percent per annum in the next 25 years.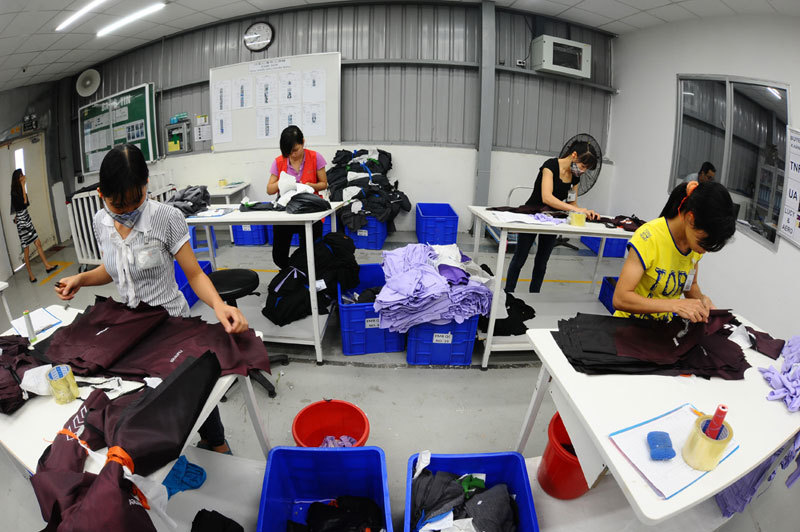 Experts say that in order to create miraculous growth from now to 2045, Vietnam should promote the role of the private sector as the driving force for development.
However, the problem is while Vietnam's private enterprises need to develop strongly to turn the nation's aspirations into reality, they still "don't want to grow up", which was noted for the first time in 2009 after agencies conducted surveys. The situation has not improved in the last 10 years.
According to Ministry of Planning and Investment, as of the end of 2019, Vietnam had 17,000 large private enterprises and 21,000 medium sized ones. The figure is modest compared with 750,000 operational businesses.
Though listed as 'large-scale enterprises', the average scale of private enterprises is small compared with other regional countries. Vietnam's large private enterprises have capitalization value of $200 million on average, much lower than $1.2 billion in the Philippines, $1.07 billion in Singapore, $835 million in Thailand, $809 million in Indonesia, and $553 million in Malaysia.
The human resources of private enterprises are also weak. At many private enterprises, managers have just finished high school, or started with household businesses or as officers in state-owned enterprises.
A survey by Vietnam Chamber of Commerce and Industry (VCCI) recently found that 55.6 percent of small and medium enterprise owners had finished either intermediate school (2 year training) or lower. Regarding the labor force, 75 percent have had no training.
Vietnam's private enterprises mostly operate in the fields of trade, service and construction, while there are few manufacturing and industrial enterprises, which explain their modest contribution to the economy.

Experts say that in order to create miraculous growth from now to 2045, Vietnam should promote the role of the private sector as the driving force for development.
The survey also found that more than 50 percent of private enterprises borrow money from banks mostly to cover operation costs, not to invest in innovation, equipment or technology.
The proportion of enterprises using high technologies is very low in the region, just 2 percent. Capital reserved for technology renovation just accounts for 0.2-0.3 percent of total revenue.
The contribution by the private sector to GDP was 43 percent in 1995, while the figure fell in following years and only returned to the 43 percent threshold in 2020.
Of this, private enterprises just made up 10 percent of GDP, while the remaining was contributed by business households. The goal of raising the private sector's contribution to GDP to 49 percent by 2020 was unattainable.
After 30 years of doi moi (renovation), Vietnam still doesn't have a generation of enterprises of international stature. This is a big challenge for the country. The limited capability of private enterprises will affect the ability to improve productivity and expand scale to compete in the international market, according to VCCI chair Vu Tien Loc.
Breakthrough reforms
VCCI has pointed out obstacles that have hindered the development of private enterprises, including burden from certain laws and regulations, access to financial resources and land, lack of transparency, and under-the-table expenses.
Improvements are seen year after year, but they are not enough to create enterprises of international stature.
Economists say that in order to become a developed country by 2045 as expected, the income per capita needs to reach $20,000 per annum at minimum. With the current income per capita of $3,000, Vietnam will need to obtain a high 7.5-8 percent per annum growth rate in the next 25 years.
The goal will be out of reach without important contributions from private enterprises.
Nowadays, in developed countries, the private sector makes up 85 percent of GDP, serving as the foundation and the pillar for national economies.
Vietnam also needs to develop such businesses and businesspeople if it wants to walk abreast powers such as the US, Japan, Germany, UK, France, South Korea and Sweden by 2045.
Developing the private sector will not only be an answer to the question about growth, but also would protect national autonomy and avoid reliance on others.
Experts say that big investment incentives now offered to foreign invested enterprises should also be offered to private Vietnamese enterprises. Foreign and Vietnamese enterprises need to be put on the same level playing field. 
Tran Thuy

In defiance of the health crisis hurting the domestic economy, Vietnam has earned international optimitism for its growth outlook on the back of the country's good control of COVID-19 leading to impressively positive growth last year.

Vietnam's economic freedom score is now 61.7, making its economy the 90th freest in the 2021 Index of Economic Freedom.