Traveling between provinces: some open doors, others keep closed
As some provinces have gained initial achievements in controlling Covid-19, they now are allowing people with negative rapid testing results to enter the provinces.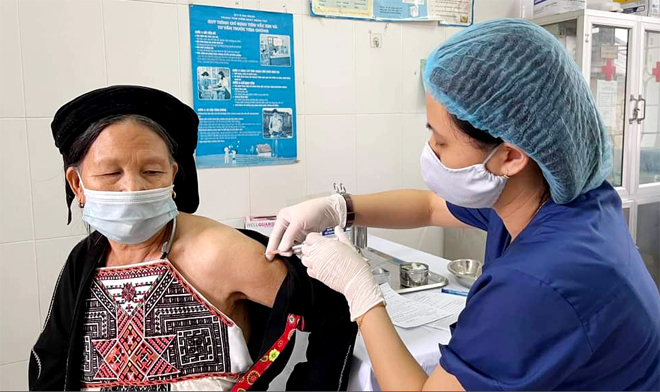 Meanwhile, others still require PCR testing results.
On September 30, the Thai Nguyen People's Committee released an express dispatch on adjusting and supplementing the measures to fight the pandemic, which says people from green zones can enter Thai Nguyen province if showing rapid testing results instead of PCR testing.
If they don't have negative rapid testing certificates, they will have to be tested at the checkpoints and pay for the service.
For those from green zones who go on business, rapid testing results will be accepted. Those from yellow, orange and red zones must show documents by the agencies who send them to do business.
If they have had two vaccination shots, they must show negative testing (PCR or rapid testing) results valid within 72 hours.
Thai Nguyen residents who go to other provinces must show negative testing results (PCR or rapid testing) when returning, and they need to be fully vaccinated. If they have not had enough shots, they must monitor their health conditions at home for three days.
As for other cases (the people from yellow, orange and red zones and the localities where pandemic still exists), they will have to follow instructions in Document 4616 dated September 26.
The document says that people from the zones must be fully vaccinated, show PCR testing results and quarantine at home or in concentrated quarantine zones for 3-7 days.
Hoa Binh province on October 4 adjusted Document 199, easing the requirements on people from neighboring localities to enter the province to study and work.
No test is needed for people who have been fully vaccinated (the second shot was given at least 14 days ago and not longer than 12 months), or they are Covid-19 patients who have completely recovered within six months.
The teachers, students and workers who live in neighboring localities and enter HoaBinh every day to work and study at schools won't have to show testing results to go through checkpoints, except in Lac Thuy district.
The schools, agencies and enterprises which have students, employees and workers belonging to these cases have to issue cards with personal information and provide lists to checkpoints.
However, Hoa Binh asks these people to restrict movement out of their areas. If they need to, they have to report about their trips to leaders.
Parents have been asked to commit to not letting their children leave their residences if it's not necessary and report to schools if they leave.
The cases related to pandemic-hit areas or positive Covid-19 cases will have to observe general regulations on pandemic prevention and control set by the province and Ministry of Health
Accidental testing will be organized weekly for 5-10 percent of these cases (either with rapid testing, or pooling RT-PCR testing).
The remaining cases will continue observing the old regulations stipulated in Document 191 which took effect on noon September 23, when entering/exiting the province.
PCR test results required in other localities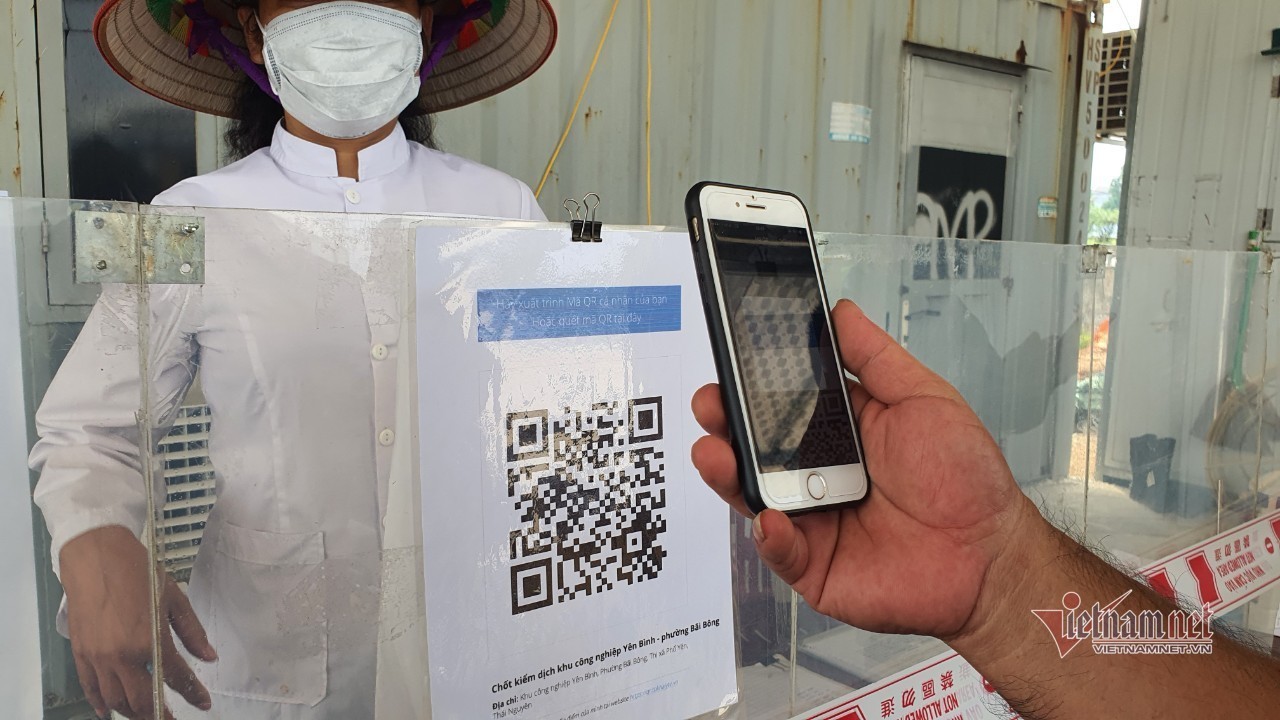 Deputy Chair of Bac Giang Mai Son said the requirements on migrants remain unchanged.
The province is applying anti-pandemic measures in accordance with the provincial Directive 11 dated July 28.
On September 14, the province released another document stipulating measures to be applied to people entering Bac Giang from other provinces.
Bac Giang asked people from pandemic-hit areas to make health declarations on the website of the provincial healthcare department.
People from red zones must spend 14 days in concentrated quarantine, have samples taken three times for testing, and people from yellow zones 14 days on home quarantine and test three times. People from green zones are required to make health declarations and monitor health conditions at home for seven days.
People from red and yellow zones, when entering Bac Giang, will have to pay for concentrated quarantine and testing.
People from green zones must show negative testing results (PCR or rapid testing) within 72 hours when entering Bac Ninh.
People from red zones won't be allowed to enter the province if they don't get the permission of the departure province's authorities and the acceptance of the destination province's authorities.
On September 28, Bac Ninh removed a checkpoint at Yen Dung Bridge.
The Document 4253 dated September 21 of the Phu Tho provincial authorities says people have to be fully vaccinated and have a negative test to SARS-CoV-2 (rapid testing or PCR).
Those who have not been fully vaccinated must show PCR testing results within the past 72 hours.
Those who return from provinces with hotbeds or localities applying Directive 16 must be put under concentrated quarantine.
Those who return from the province applying Directive 15 or 19 have to be fully vaccinated or completely recovered.
They have to monitor health conditions at home for seven days, follow 5K ((in Vietnamese: Khau trang – facemask, Khu khuan – disinfection, Khoang cach – distance, Khong tu tap - no gathering, Khai bao y te - health declaration) principle) principle, and test twice.
The people who don't have two shots must quarantine at home for 14 days, and test three times.
If people are from localities in the new normal, they have to make health declarations and monitor their health conditions for 14 days. 
Kien Trung - Nhi Tien
PM Pham Minh Chinh has directed the Health Ministry to urgently issue COVID-19 self-testing guidelines for enterprises, thus creating favourable conditions for them to stay proactive in their business activities.

Hanoi's strategy of quickly isolating areas where positive cases were found and carrying out testing campaigns at "lightening speed" helped prevent the spread of the virus.