The special story of the 'odd' man with the ancient ironwood forest
Trieu Tai Cao, 80, in Quang Ninh province, a Dao Thanh Phan ethnic minority man, always has a feeling that money is never enough, and if the forest is cleared, it will be a lifetime regret.
Cao family's small and simple house in Bang Anh village, Tan Dan Commune, in Ha Long city in Quang Ninh province is located at the end of the village, nestled at the foot of Ha My Pass, where he came nearly one century ago to settle down.
In the past, he and his family members led a nomadic life. They left for other areas when the soil became barren.
In the 1960s, he followed his father through the forests to dig aloe wood, because they heard that if they could find it, they would become rich and have a new life.
They and other people dug everywhere, but very few people found aloe wood, while the majority of other people had to return home with empty hands. Cao felt sorry for the forests which were devastated by people and decided that he would re-plant rare and precious trees.
In 1969, responding to Uncle Ho's call to plant trees, Cao decided to settle down at the foot of Ha My Pass and began planting precious perennial trees.
In the early days, with a basket of rice balls on his back, Cao traveled all over the forests to collect seedlings and seeds to grow on the hill behind his house.
In 1980, Cao family was allocated to manage 32 hectares of forests. Together with his sons, he grew more precious wood and herbs.
Over the decades, small trees grew into big trees, and shed their seeds which grew into new trees. There have been hundreds of precious perennial trees on the hill.
"The forest is my flesh and blood. Many people came to see me and asked to buy ironwood at high prices. Some of them even asked to buy the entire hill, but I shook my head," he said.
At night, if hearing sounds from illegal loggers' saws, he and his sons would go to drive them away and sometimes they shed blood.
"No matter how much money you have, you will spend all. But if I chop down the trees, I will feel a lifetime regret. I don't want my children and grandchildren to only see ironwood trees on textbooks or TV," he said.
Inheriting the determination to protect the forest
As the youngest son of the family, Trieu Tien Loc understands his father's heart. In childhood, he was told not to deforest because the forest is the place where animals live. In 2012, 32 hectares of old ironwood forest were divided by Cao among his five sons, and no tree has been chopped down since then.
Every day, after returning from work, he goes around to examine the trees. On the way to the top of the hill, he talked about how to protect the forests and the positions of big trees.
There are over 300 ironwood trees with trunks large enough for two people to embrace. He grows herbs and short-term crops under the canopy to get extra money.
"Many people advised me to sell trees to get money to re-decorate my house. However, I find that my life is comfortable enough and I cannot sell my father's remembrance," he said.
"They think I am foolish. But I don't care. I will protect the forest to the last breath," he said, smiling.
In 2018, when former Quang Ninh Party Committee Secretary Nguyen Van Doc visited the forest, he was very surprised. He admired the family, which lives in a remote area in difficult economic conditions, but tries every way to regenerate forests.
Cao's forest has been zoned for precious genetic resources protection. The provincial authorities have approved it as an ecotourism site for free for those who love nature.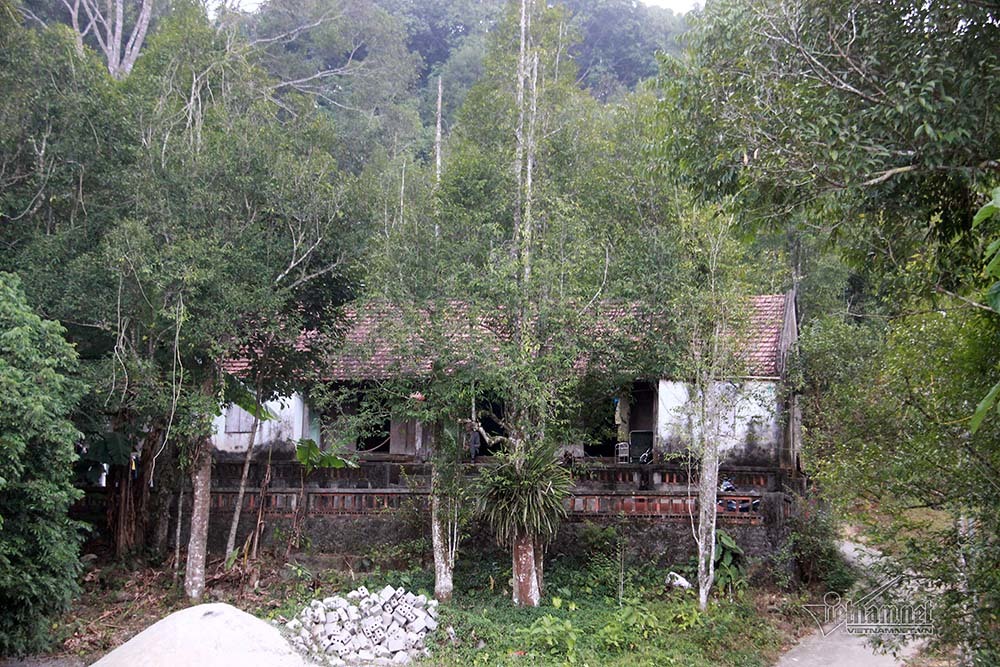 Cao's simple house is nestled in the forest at the foot of Ha My Pass.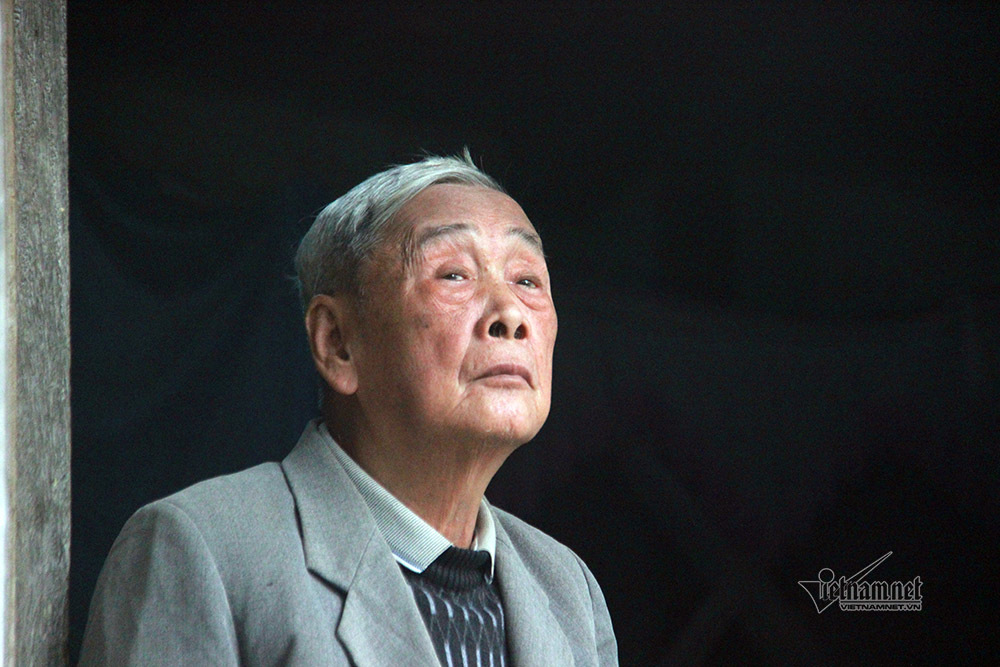 The village patriarch Trieu Tai Cao wants to preserve the forest for his descendants.
The ancient ironwood trees behind Cao's home. Many people ask to buy trees, but Cao refuses to sell them.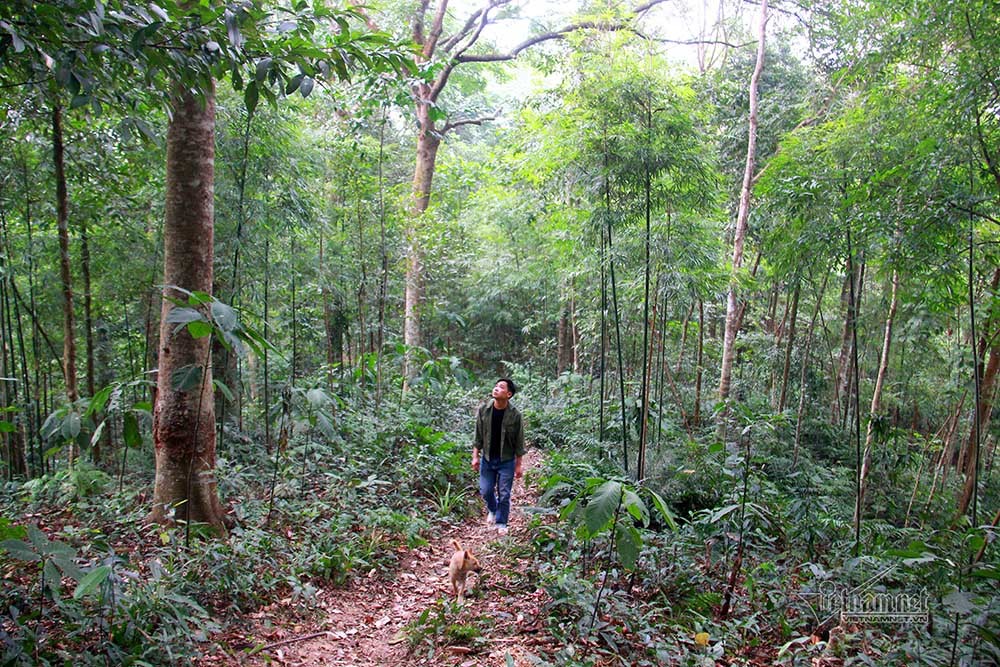 At the age of 80, Cao still remembers exactly the position of each ironwood tree he grew and took care of. The promise to protect forests keeps the forest passed on from generation to generation of the Trieu family.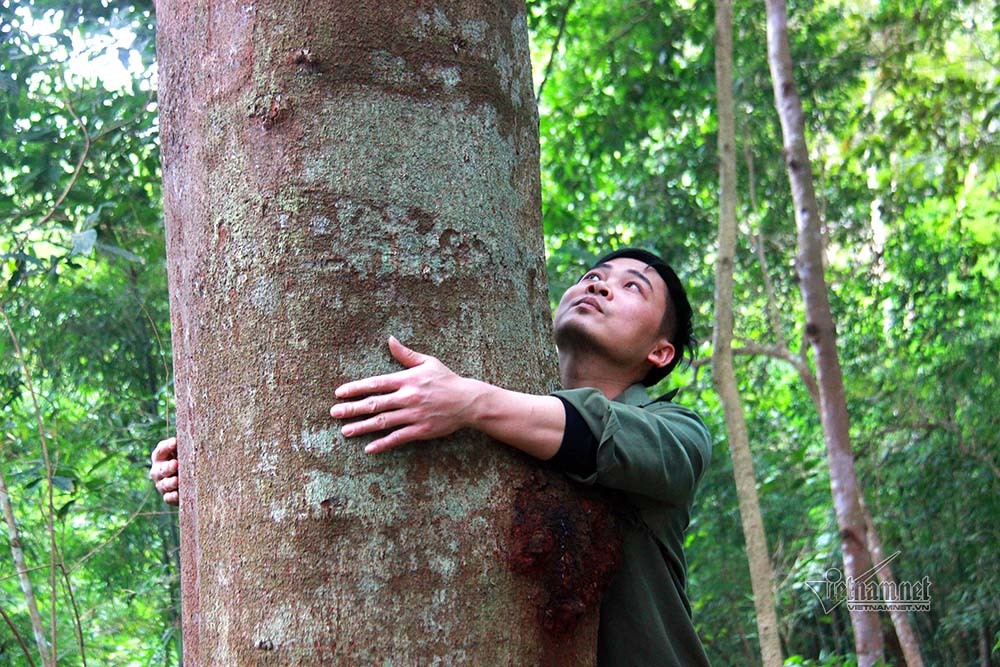 Assigned to take care of the father, Loc has been allocated nearly 10 hectares of ironwood forest.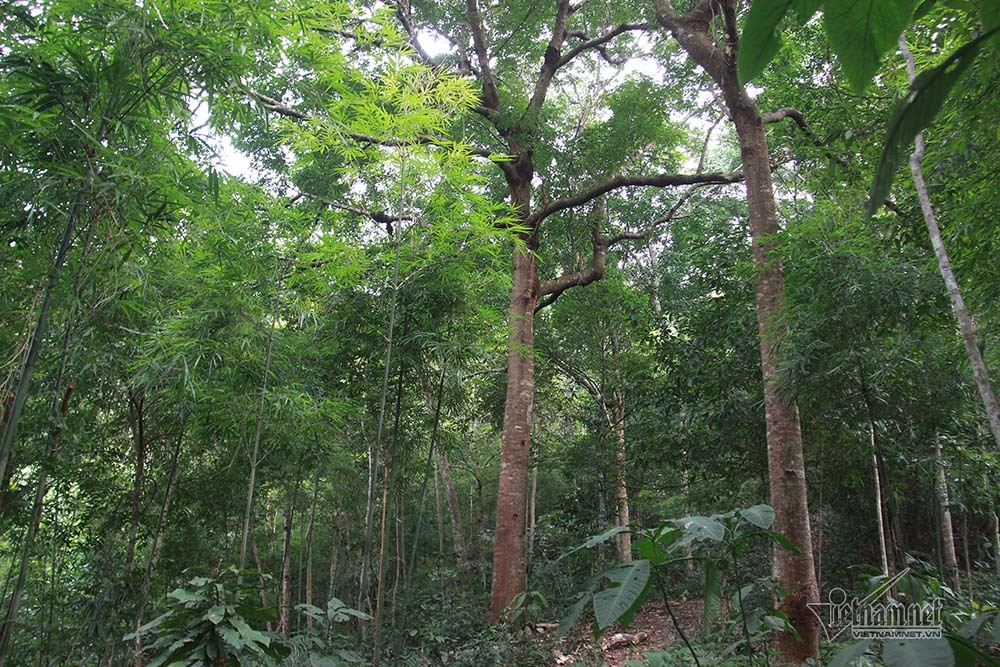 The 32 hectares of ancient ironwood forest where no tree has been felled.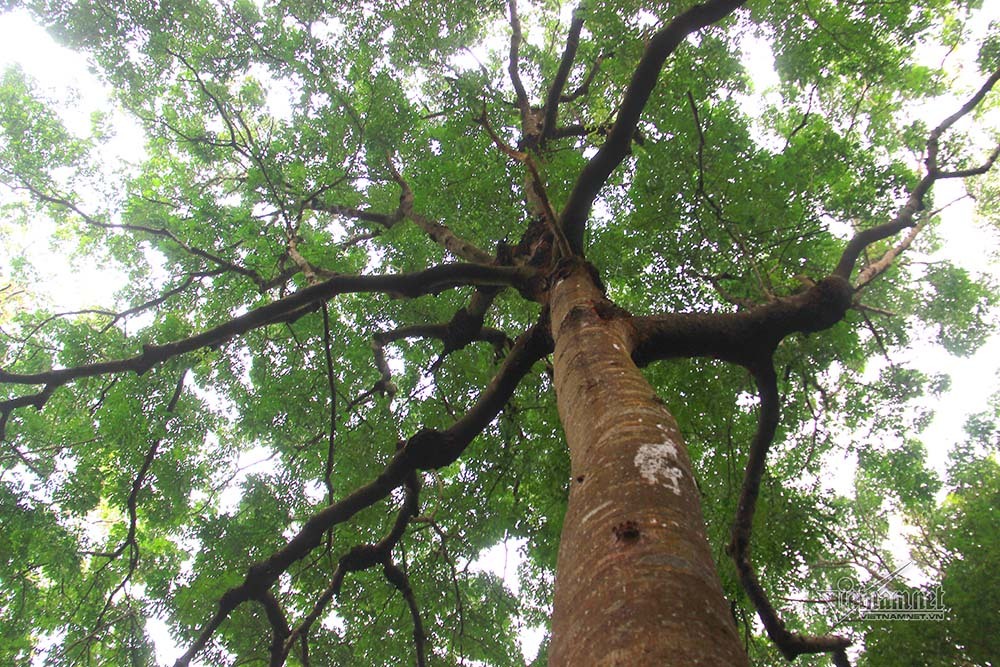 There are over 300 ancient ironwood trees.
Loc and an ancient ironwood tree.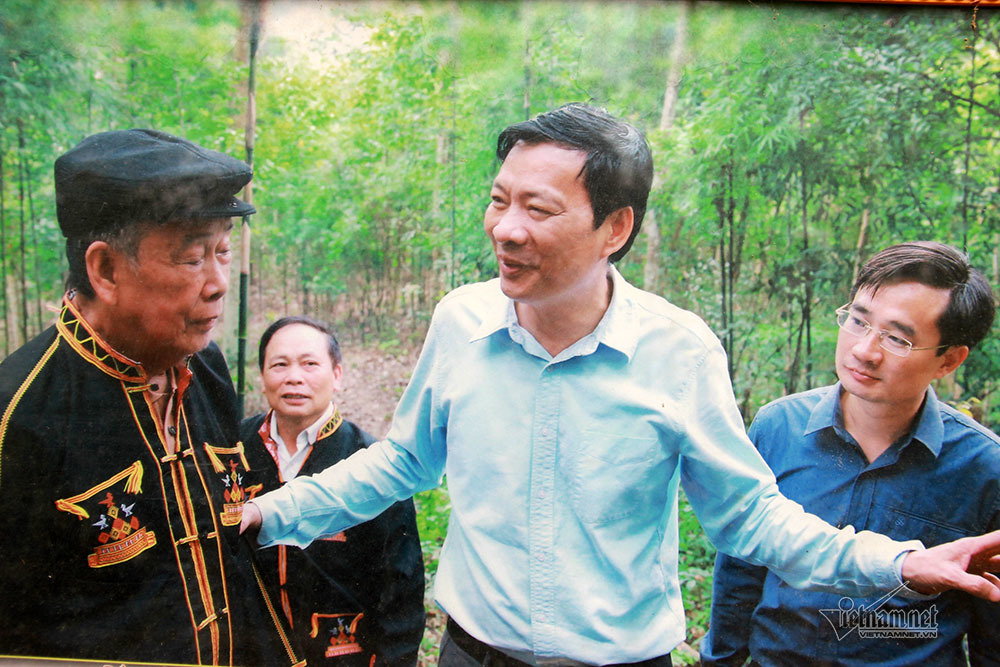 Former Quang Ninh Party Committee Secretary Nguyen Van Doc visits the forest of the Cao family.
Pham Cong

The Buddhist temple is nearly 400 years old and was built with a large volume of ironwood. The construction period was only about two years, but it took 19 years to collect and transport the wood.