The risks of wind power development
Wind and solar power are sustainable energy sources that are prioritized for development.
But as solar power producers have to face oversupply at some points of time, wind power development in Vietnam also has to face many difficulties. Pioneering investors who expect to harvest sweet fruits are facing many risks. 
"Red alert"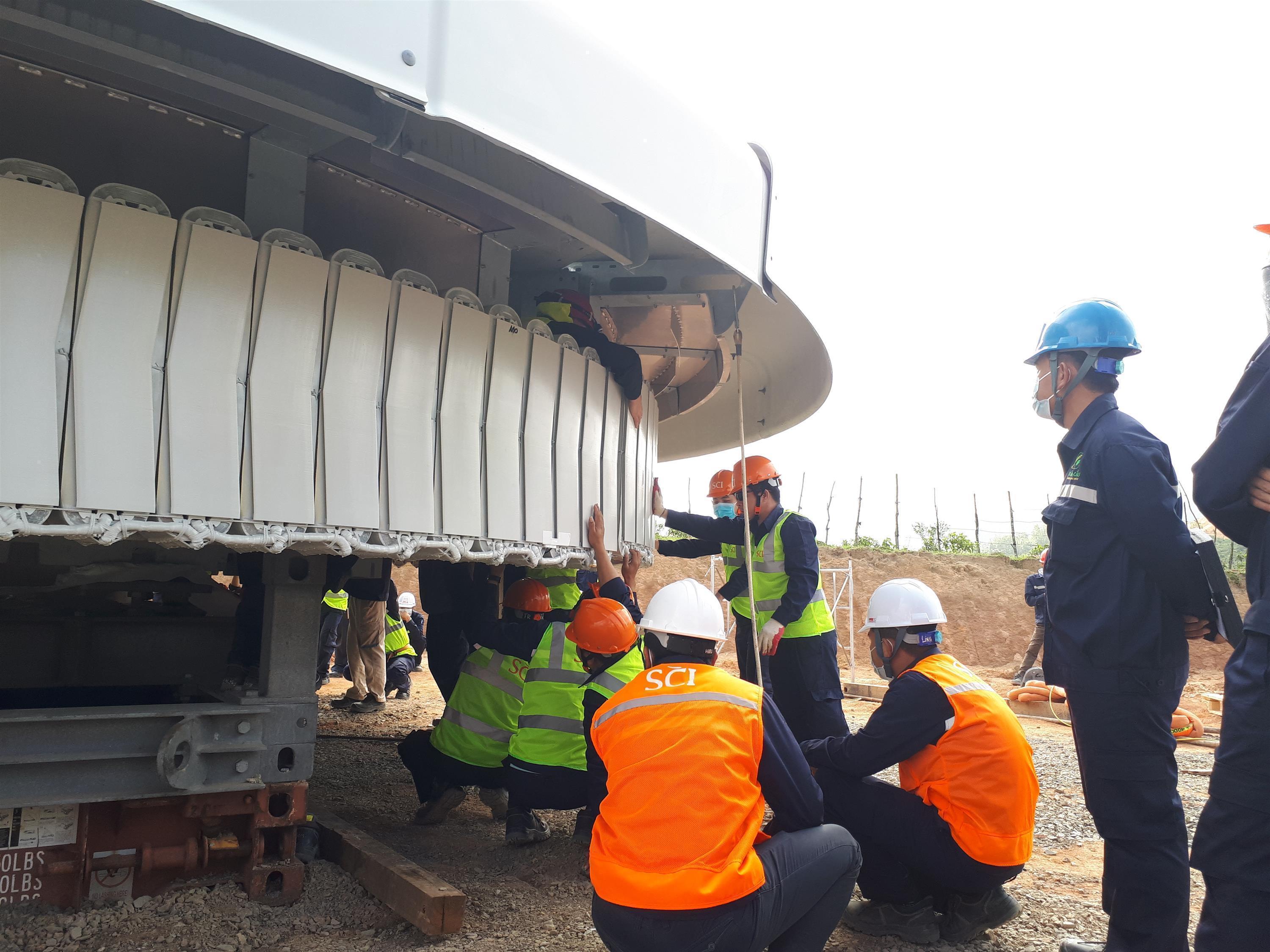 Since Tet (lunar New Year), Mr. Nhan (the real name has been changed), a representative of a wind power investing firm, has been working day and night at his company's wind power project in Khe Sanh in the central province of Quang Tri. This project is one of the last licensed by Quang Tri authorities. Compared with other wind power projects, it is now reached "red alert" in the construction pace.
"Red alert" means that it is difficult for the project to operate commercially before October 31, 2021 - the deadline to enjoy a preferential price of VND2,000/kWh.
"We have to complete this project on schedule at any cost, or otherwise all effort will be wasted," Nhan said.
But this will not be easy. His company has recently submitted a 2-page report on the difficulties the project is facing to the authorities of Quang Tri Province, specifically the Department of Industry and Trade.
What Nhan's company mentioned in the petition is not much different from the situation of dozens of investors in wind power projects in Quang Tri, as well as in other provinces across the country.
Nearly 30 proposals for about 15 wind power investors included in the 16-page report were also sent by the Department of Industry and Trade in Quang Tri province to the appropriate agencies. Generally, investors ask for assistance from relevant agencies to deal with their problems in order to put these projects into operation before October 31, 2021.
The suffering of pioneers
Now, many investors are really "feeling" the suffering of generating electricity. Investment in wind power is difficult, from surveying, measuring wind, and supplementing planning to purchasing equipment, implementing projects, and accepting commercial operation certificates. So far, only 581MW of wind power has been put into commercial operation in the country.
"A plot of 360m2 cultivation land can require compensation of VND4 billion (about $180,000)": this is the first difficulty for investors. Many investors bitterly admit that anything related to wind power has towering prices. Previously, investors in solar power projects had to pay high compensation for land.
Under the pressure of having to complete their projects before October 2021, investors are in a hurry to purchase equipment. In Vietnam, they mainly buy equipment from four major suppliers such as Vestas, GE and others. Overdemand has resulted in an increase of prices.
The truth is, in the race for developing wind power in Vietnam, domestic investors have winners or losers, but the suppliers of wind power equipment are always the winner. Not only the turbine suppliers, but also the suppliers of specialized equipment such as cranes and specialized transport vehicles have had many Vietnamese customers.
Notably, the implementation of wind power projects shows that the "localization" part is small. Vietnamese contractors mainly undertake work with low added value. Before the money flows into the pockets of Vietnamese investors, foreign equipment suppliers have earned enough.
Gap between planning and implementation
The pressure on wind power investors is expected to last longer because, even if they start their projects before October 31, 2021, there is no guarantee that these projects will generate at full capacity. The problems for solar power projects seem to be the same for wind power generators. These problems include lack of a distribution grid and overloaded and oversupply of power at certain points in time.
The Vietnam Electricity Group (EVN) has asked its subsidiaries to closely follow the progress of wind power projects to develop parallel transmission lines. But there are issues beyond the control of EVN - for example, site clearance to build transmission lines and transformer stations.
Previously, during the golden age of wind power development, while central agencies were busy with expanding wind power development planning, local governments were busy licensing new projects. Consequently, the development of the transmission grid has not kept up with the expansion of wind power supply. The lessons learned from the development of solar power in Vietnam have not been taken seriously.
The risks of solar power and now wind power prove the need to review the task of making plans and the implementation of these plans in Vietnam.
In just a short time of only one to two years, many new wind power projects were licenced. As a result, on April 5, EVN released information that hit wind power investors hard: reducing the generation of renewable energy to ensure safe operation of the power system.
"The fever" of solar power has passed, leaving investors with many lessons and losses, and now the nightmare is likely to be repeated for wind power investors.
Luong Bang

The Feed in Tariff (FIT) price of VND2,000 per kwh will expire in seven months, but the price for the next period has not been fixed yet.

Sharing the same fate as solar power, sales of wind power in Vietnam are expected to be difficult because of "severe excess electricity" at some point in time.