'Stagnation disease': staff planning also a factor
As mentioned in Part 1, stagnation has taken root in many fields, and personnel work, especially cadre planning and rotation, is no exception.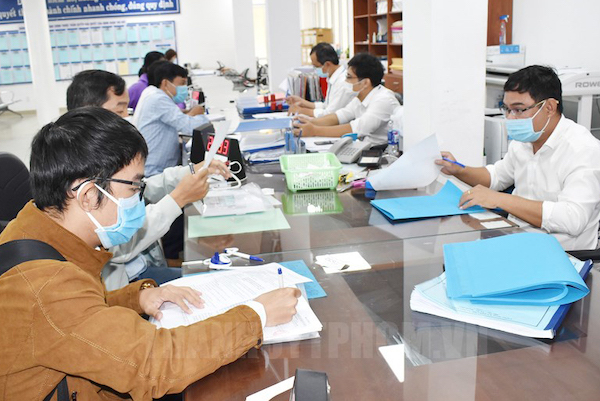 Dare not take responsibility
The early announcement of cadres planned to be appointed to important positions will give enough time to foster cadres' knowledge and skills on national governance and industry management; and to carry out staff rotation.
However, the cadre planning policy also shows some problems.
Some cadres try all ways to 'protect' themselves and to 'stay safe'. They may try to delay issuing important decisions to avoid making mistakes.
It's true and quite normal that cadres have to face risks for themselves when making decisions to regulate an apparatus or a system. Reality has proven that the more work one can do, the more mistakes they could make, and vice versa.
But it is another matter if they are afraid of taking responsibility and don't make executive decisions, which could cause harm to people.
The worrying thing is that the "fear of responsibility' disease has become a 'danger' as warned by the Prime Minister. So, one can come to the conclusion that the behavior of shunning and delaying making decisions is a variant of the 'stagnation virus'.
Meanwhile, those who are not included in the list of cadres planned for the next tenure because they are too old to be appointed to important posts, or because of other reasons, tend to just 'let things run their course' and give up. They don't 'dare to think', 'dare to do' and 'dare to take responsibility' as before.
In principle, state management agencies have to follow very strict regulations and procedures when releasing executive decisions. It is a necessity. However, some experts commented that the 'procedures' sometimes are unnecessarily complicated, and take too much time at agencies. Some procedures have become out of date in the new circumstances, but have not been amended.
Valid legal procedures must be followed by everyone. In some cases, officers, in order to be efficient in their work, omit some stages of the procedures, and they are found guilty and may be accused of "intentionally doing wrong".
"Procedure" is compared to a rope that 'binds the limbs' of executive officers, which makes it impossible for them to make decisions in a timely way.
Functions and authority
For a long time, the Party has determined the 'Party's leadership, the State's management and the people's mastery' principle for reorganizing the national governance system. However, in many cases, the functions and authority of "leader" and "manager" are not clear.
"Leadership", according to the definition in the Institute of Linguists' Vietnamese Dictionary, is "developing guidelines and policies and organizing and motivating the implementation of the guidelines".
Meanwhile, State management includes legislative activities of the legislature agency, executive activities of the Government, and judicial activities of the judiciary.
However, in reality, things do not always go as defined in the dictionary. In many cases, there exists confusion between 'leadership' and 'management'.
One executive document submitted needs to be approved by many agencies. For example, at the central level, there are resolutions, decisions, and directives on the socio-economic development plan, the yearly state budget, and many other development areas. These are guidelines and policies for development.
The problem is that, because of many reasons, the content of many resolutions, decisions and directives are 'executive' in nature, which are exactly the same as the executive documents of state management agencies.
For example, the government reports (people's committees) about yearly socio-economic development and budget allocations submitted to the Central Committee and to the National Assembly usually have the same content. The only difference between them is the sender, recipient and the date.
For just one executive document, agencies need to submit to and get approval from many agencies at higher levels, which is a waste of time.
'Asking for guidance' is a serious problem. Since doi moi (renovation), the Party and the State have step by step removed excessive concentration and have implemented decentralization. This is the right policy. However, for many reasons, decentralization remains on paper.
This is a very important reason behind the stagnation in country management and development. Despite decentralization, when implementing the authority assigned to them, agencies still have to 'ask for guidance'. There are so many issues that they need to 'ask for guidance' about.
In order to reduce risks, to feel more secure in making executive decisions, officials and agencies 'ask for guidance' for so many issues, including the ones that that do not require consultation.
Meanwhile, it takes months or years to get the answers. As a result, businesses and people have to wait and wait, which deprives them of many development opportunities. 
Hai Loc

Prime Minister Pham Minh Chinh, after taking office, has been paying high attention to fostering the public apparatus' proper implementation of their functions and tasks, especially the fulfillment of the great responsibilities assigned to them.

Minister of Home Affairs Pham Thi Thanh Tra says that the state apparatus is overly cumbersome with too many levels of hierarchy and an overlapping structure in ministries and ministerial-level agencies.