Purchase of second homes by well-off families rises in rural areas outside big cities
The play of children in Hoa Binh was interrupted recently by luxury cars passing by driven by wealthy people who were seeking to buy land in their home village.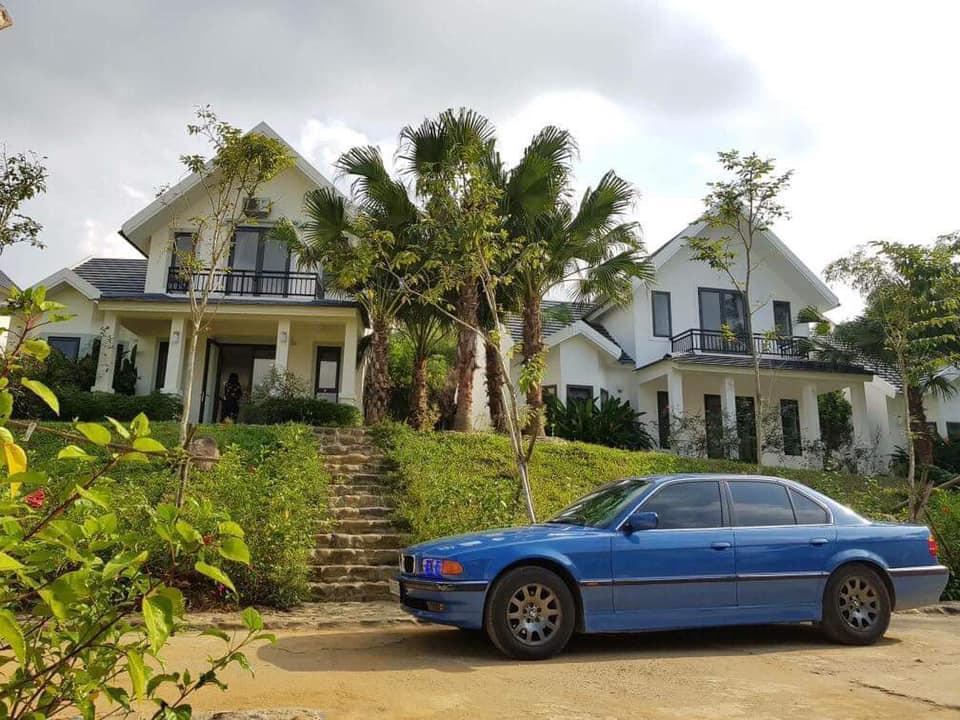 Their parents these days have finished the harvest period and are busy working with land brokers. They lead buyers to visit land plots and receive commissions for every successful transaction.
The land plots in the countryside outside Hanoi are selling very well. A two-sao (1sao = 360 square meters) land plot in the deep forest where there is no road and no electricity sold for VND1 billion. A land plot nearby sold for VND2 billion.
Local people are surprised that the land in 'the middle of nowhere' has become pricey. Even experienced speculators never imagined that land in the suburbs would escalate in price so dramatically. The prices of many land plots have increased by 200-500 percent just in the last year.
According to Batdongsan.com.vn, in the third quarter of 2020, people 'hunted' for land in the districts of Luong Son and Ky Son, and Hoa Binh City in Hoa Binh province, with search growth rates of 81 percent, 41 percent and 35 percent, respectively.
Hoa Binh is not the only province witnessing real estate price escalation. Right after the Tet holiday, land prices began rising in many localities.
The Vietnam Association of Realtors (VAR) reported that land prices escalated rapidly, causing incredible land fever with a monthly 10 percent increase. In some areas, the prices increased by 2-3 times within one or two months.
Analysts noted that the land prices of many projects with developed infrastructure are still hovering around VND30-40 million per square meter, while prices in areas with underdeveloped infrastructure have skyrocketed, now offered at VND20-30 million per square meter.
In some provinces, the land prices became so high that local authorities intervened in the market to stop the price escalation. Land plots in the countryside with relatively good transport conditions are seeing the sharpest increases.
Rush to the countryside

According to Batdongsan.com.vn, in the third quarter of 2020, people 'hunted' for land in the districts of Luong Son and Ky Son, and Hoa Binh City in Hoa Binh province, with search growth rates of 81 percent, 41 percent and 35 percent, respectively.
The Wall Street Journal cited John Downs, a real estate expert in Connecticut, as saying that more and more people are interested in buying and selling houses in the countryside in the US.
The UK is also witnessing more people movement of leaving cities for rural areas, especially during the Covid-19 pandemic. Many people plan to settle down in the countryside, where they feel safe and peaceful with green gardens and large space.
Meanwhile, the Japanese Government is encouraging people to live in the countryside. It promises to give 1 million yen, or VND220 million, to individuals who leave for the countryside.
Analysts note that a similar movement is occurring in Vietnam. More and more people now talk about a second home, especially since the Covid-19 breakout. Rapid-fire media campaigns were launched to create a second-home trend. 
Instead of living in small apartments with an average area of 20-30 square meters and with no parking place, people now choose houses in the suburbs at the same price levels but with larger areas that allow them to 'live green', enjoy the fresh air and be in harmony with nature.
However, not everyone can have 'second homes' in the suburbs since it requires good financial resources.
The after-effects
In the early 2000s, wealthy urbanites began leaving noisy cities for their farms in the suburbs, where they grow vegetables, catch fish and enjoy free time in the middle of nature.
However the trend of buying garden houses quickly cooled down after a period.
More than 10 years ago, with administrative boundary expansions in Hanoi, the first suburban house "fever" occurred, with prices surging by 4-10 times. But the prices quickly fell to the previous levels. Thousands of investors could not sell the land plots of several thousand square meters to several hectares in Thach That, Ba Vi and Luong Son.
A report from the Vietnam Real Estate Association shows that previously, people just wanted to have somewhere to live, but now they are more demanding about the accommodation quality. Internal utilities and large green areas are now preferred.
Analysts believe that when the pandemic ends, large cities will become attractive again. However, suburban areas, less populous with larger green areas, will still be a choice for many people. Working at home will still continue even when the pandemic is over.
PwC found from its survey that the working-from-home model has been a success during the pandemic. Of 133 polled high-ranking managers, 55 percent said they plan to maintain this working mode in the upcoming time.
More people now tend to spend more time on travel in exchange for larger living space and lower costs on accommodations.
Nguyen Thanh Trung, director of Ngoai O Resort Development, said that people need to know their tastes well when buying garden houses, or they will make the wrong decision.
The market potential remains high. Hanoi will continue expanding in the future, while the five suburban districts of Hoai Duc, Gia Lam, Dong Anh, Thanh Tri and Dan Phuong will become inner city districts. 
Tran Thuy

Minister of Construction Nguyen Thanh Nghi said the ministry will change the policies related to the development of affordable housing by adopting a new mindset.
A series of listed businesses on the stock market have announced plans to expand and tap real estate investment.