Post-lockdown bicycling fever in HCM City
Cycling has become increasingly popular post-outbreak. Ho Chi Minh City's bike rental service has consequently been occupied with serving many customers.
"My legs were going wild after being at home for months." A freshly hired mountain bike would be a great way to get about the Nhieu Loc - Thi Nghe canal while also being beneficial to one's health, said Thanh Tung (Binh Thanh district). At 4 p.m. on Sunday, like Tung, a line of young people formed outside of a vehicle rental business.
After a long day at the workplace, Thu Hang, 28, fantasized about spending the weekend participating in some form of physical activity to make up for her exhaustion. In addition, Hang stayed home for a lengthy period of time because of the outbreak.  As a result, she decided to go for a spin on her bike to de-stress and take in the sights.
First, Hang chose to rent one to see if it was a long-term interest, and then opt to buy later since the price of a bicycle is not cheap.
Thanh Uyen, a 19-year-old college student, found cycling intriguing while surfing Facebook and TikTok, so she encouraged her friends to partake in this activity. With so much time passing since her last bicycle ride, she was desperate for a fresh sensation.
According to Mr. Huynh Quyet Thang, a representative of Cao Cao Adventures, a huge number of guests have come to rent a bicycle since the pandemic, especially weekends, almost 100 renters and in the afternoon, about 4pm, when the sun is pleasant and the temperature is ideal for riding. Each participant leases a bike for around 2 hours.
Previously the average age of participants was around 35-40 years old. There presently is a noticeable trend toward younger participation in this sport, and Thang is astonished at this development. For example, fresh graduates have just recently begun to take up cycling as a means of physical fitness.
Renting a bicycle for young people is a more cost-effective alternative than owning a bicycle, while still allowing them to enjoy the experience. It's not uncommon for clients to buy after a few cycles.
As the manager of The Bike Coffee, Ms. Vo Thi Ngoc Thuy, explains, renting a car for three hours costs 50,000 VND, whereas a new automobile costs 5-15 million VND/car depending on the firm. Consequently, the store has a lot of clients. Bicycles used to be available to everyone, but today the vehicle rental business is flourishing. Tenants here are thought to have quadrupled after lockdown.
Public bicycles available in November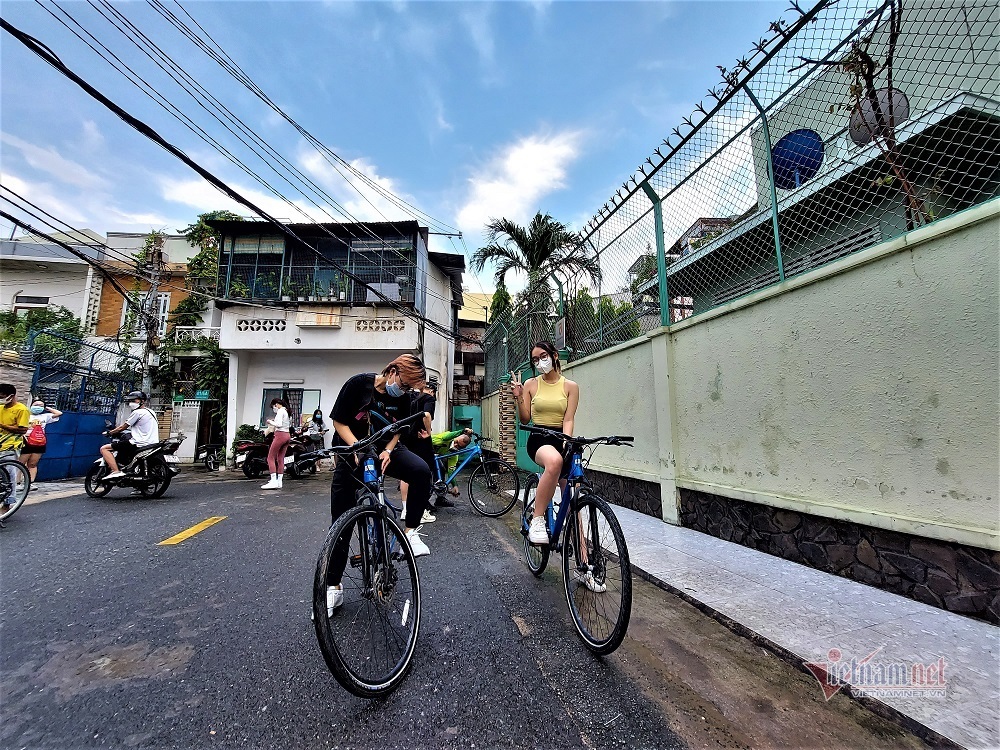 Increasing numbers of young people are interested in cycling as a form of exercise following the epidemic. (Photo: Tran Chung)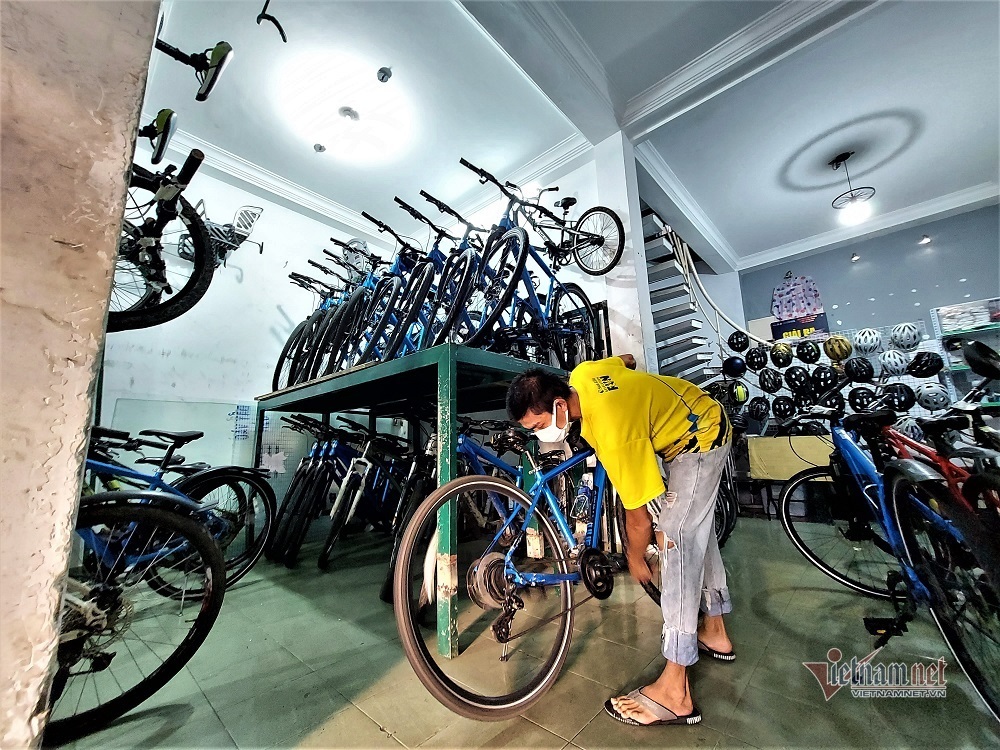 Before renting a car to a customer, the automobile is thoroughly inspected by a team of mechanics. (Photo: Tran Chung)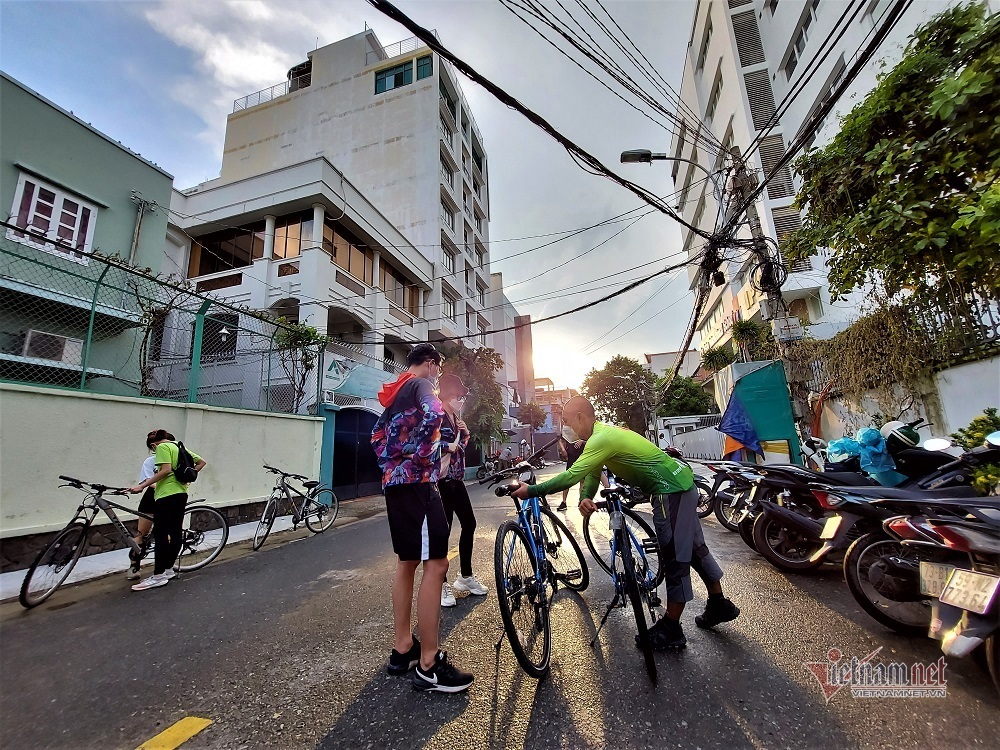 Customers are given basic instructions prior to a ride. (Photo: Tran Chung)
An investor plans to bring 500 bicycles to Ho Chi Minh City, 388 of which will be available for rental, while the rest will be reserved for usage. Short-distance mobility is served by a 43-position vehicle system on the sidewalks of select routes in District 1.
Currently, each automobile is charged 10,000 VND/60 minutes for car rental. As a result, customer service representatives will tally up a range of charges. The initial phase of automobile rental will be free for the first 15 minutes in order to entice people to utilize it.
Customers are required to provide and verify their personal information throughout the renting process in order to avoid theft and loss. Each bike has its own individual identification number. It's possible to keep track of both the vehicle and the driver using a single software program.
In November, the investor plans to begin renting out public vehicles in a one-year trial run. Due to the Covid-19 outbreak, a public bicycle experiment in District 1 had to be postponed by the city administration.
Tran Chung

Cycling is a great way to stay active and cut your carbon footprint. Many cities around the world are encouraging the broader use of this green mode of transport. 

Bicycles now suit well the diverse demand of urbanites during the time of the pandemic, speeding up changes in lifestyles and cultural practices.