Post-doc physics researcher named 'Person of the Month' in the US
Earning a doctorate at the age of 27, and now a postdoc at Washington Bothell University, Huynh Thi Thanh Tra is one of only a few former students at the HCMC University of Education who has gone far in physics teaching methodology.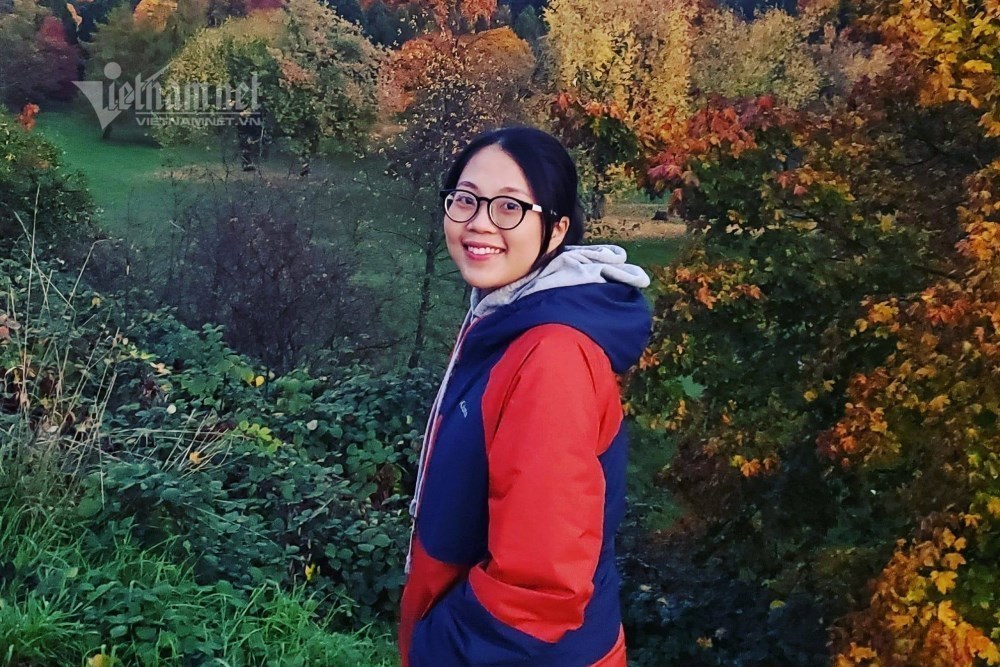 Huynh Thi Thanh Tra
"In Vietnam, adults tell their children that only education can help change the lives of people, and that you should become a doctor, an engineer or a businessman. But there is little advice about becoming a scientist.
"Like many other Asian children, I knew that I needed to study, not just for me, but also for my parents and my family. I needed to become their pride and all that I knew was studying, with no break or thinking whether I liked my school and what I wanted to become.
"But now, that child can understand the unconditional support from my family, though my parents and the family are not really clearly aware of what I am doing. I have learned a lot about who I am, what I can do, and what I want to be. I am eager to learn, share and listen to the life experiences of people around me," she said.
Tra's statement was part of a speech she gave when the American Association of Physics Teachers (AAPT) chose her as the 'person of the month' last May.
AAPT, established in 1930, with its head office located in College Park, Maryland, US, has more than 10,000 members.
PhD student
Tra excelled at all subjects at primary and secondary schools. She began studying physics when she was in the sixth grade. One day, after she got bad marks from a physics school work, she decided that she needed to study more.
When she was in the 8th and 9th grades, she became better at physics and liked the subject. Later, she passed the exam for the physics majoring class at Le Quy Don High School in Khanh Hoa province.
"I liked the way teachers explained and I understood the important role of the teachers. We could see the fun and attractiveness of physics thanks to the teachers' way of communication," she said.
That was why Tra decided to study physics education at the HCMC University of Education.
When she was in the third and fourth years at the school, Tra, like other students, had opportunities for internships at high schools in the city.
"It is enjoyable to stand before students in the class and explain physics matters to them. However, I believe that one needs to have a lot of skills and knowledge to become a good teacher. Helping students get success doesn't only mean helping them understand theories and make calculations, but also helping them obtain significant experiences at high school, and helping them foster their worldview and improve themselves," she said.
She wanted to study physics education methodology for her doctoral study, because it is where she could find the answers to her quest.
Tra got more information about opportunities to study for a doctoral degree in physics education methodology from teacher Nguyen Dong Hai, who has a doctorate from the Physics Faculty at the University of Kansas.
"Hai's advice really encouraged me. I began thinking about studying this major at the postgraduate education level, but I still had some worries about living and working in an unfamiliar country," she recalled.
When she was in her fourth year at university, Tra joined a student exchange program with Mie University in Japan. The two-week trip to Japan gave her a lot of support.
"After the trip, I felt that I was ready for new experiences of studying and working outside Vietnam. And I started preparing for my study abroad after returning from the program," she said, adding that it seemed a bit late to begin preparing for overseas study in the last year at university.

Earning a doctorate from the University of Kansas at the age of 27, and now a postdoc at Washington Bothell University, Huynh Thi Thanh Tra is one of only a few former students at the HCMC University of Education who has gone far in physics teaching methodology.
According to Hai, in 2015, Tra and other students applied for a doctorate at University of Kansas. However, in February 2016, he was informed that all the three students introduced by Hai were not admitted.
However, in April 2016, Hai unexpectedly received an email from Tra who informed him that she had been admitted for a PhD, when the school enrolled students for the second campaign after it could not find enough candidates in the first campaign.
Inspiring person
Tra made the most of the precious opportunity. In November 2020, she successfully defended her PhD dissertation in physics teaching methodology at the University of Kansas.
Tra said she likes exploring different research orientations, which is one of her strong points.
Many people think researchers work alone. "But actually, most of the scientific works are from the brains of many research members of groups. Being able to connect and work in groups with different researchers is one of my strengths."
Tra has built a network in the physics education study community via seminars and conferences, such as AAPT.
"As a Vietnamese living and working in the US, I want to study, learn, and connect with my community. Working as a researcher on educational methods, I find my new task and role is to contribute to the fight for equality for the next generation of students," she said. 
Phuong Chi

About 10 years ago, a mathematician said that Vietnam did not yet have social science study works. The comment seemed to be a bit harsh, but it did make sense, especially when it comes to international publications.

"I chose to stay in the UK, not because I can find a good job here, but I believe that I still need more time to accumulate experience and money before I return to Vietnam and do something bigger," said Trinh Quang Vu.