PhD project: what if lecturers overseas don't return to Vietnam?
There are over 73,000 university lecturers, but only 28.8 percent of them have a doctoral degree.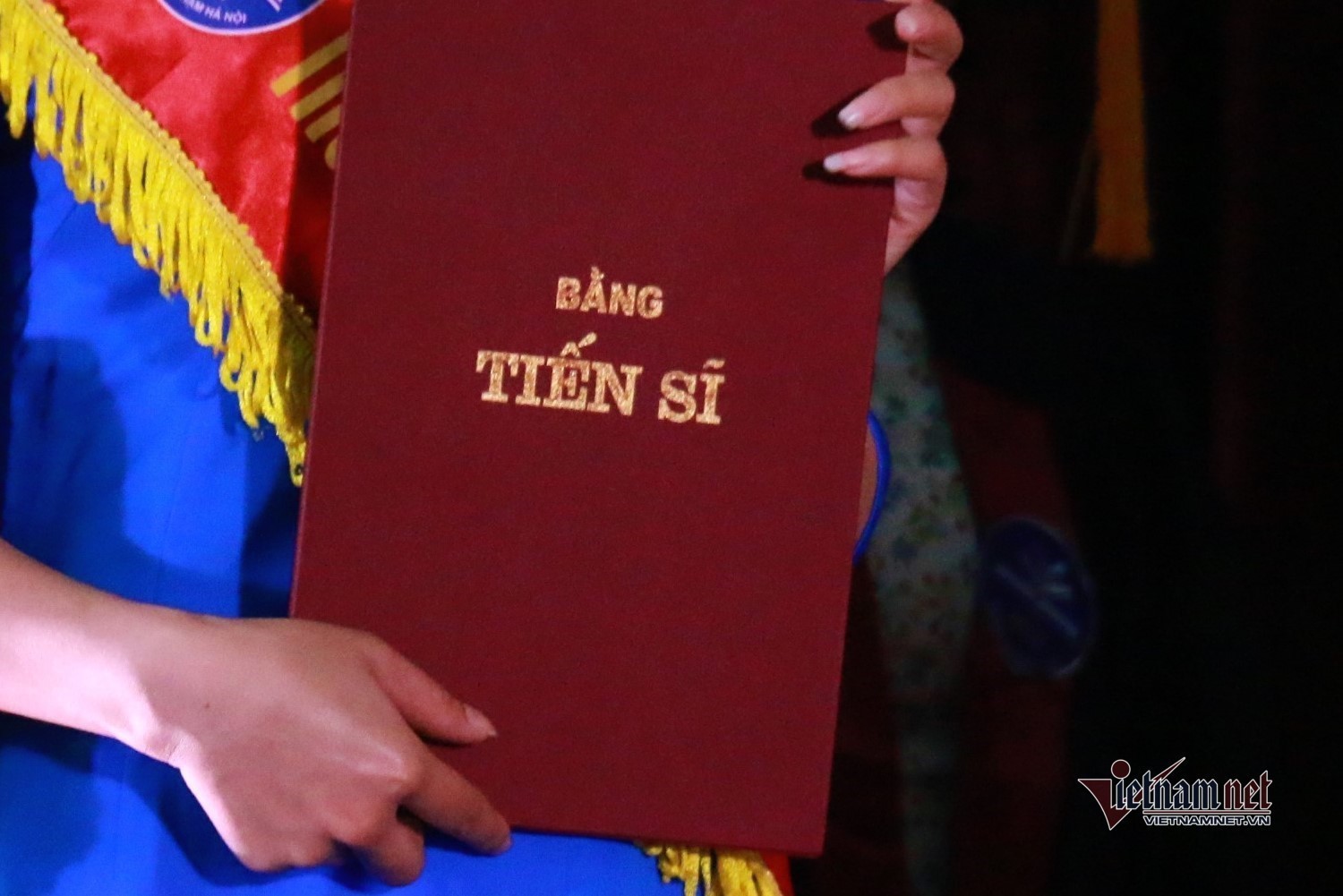 The Ministry of Education and Training (MOET) has recently announced a plan to produce 7,300 more lecturers with a doctoral degree and more than 300 university lecturers with a master's degree in culture, arts, physical training or sports.
This is part of Project 89 on improving the capability of lecturing and managerial staff at tertiary education establishments to meet the requirements on fundamental and comprehensive reform in education and training in the 2019-2030 period. Project 89 was approved by the Prime Minister on January 18, 2019.
University lecturers would be sent to training courses for doctoral degree under three ways. They may experience full-time training in Vietnam, full-time training overseas, or training both in Vietnam and overseas.
Schools are responsible for managing and distributing scholarships under Project 89 to the lecturers sent to training courses. They also will have responsibility to return the scholarship if the lecturers violate regulations.
The deputy rector of a large university said that it would be a heavy burden on schools if they have to play a major role in managing and reimbursing scholarships. However, it would also be a difficult job for MOET.
If schools have to pay their own money if they cannot get money back from lecturers who violate regulations, they would not dare send lecturers to training courses.
"After obtaining doctorates, it would be easier for Vietnamese lecturers to find a job and stay overseas," he explained.
Many programs on sending university lecturers abroad were run in the past, including Programs 322 and 911. Under the programs, it was MOET which came forward and released the decisions to send lecturers to training courses and receive them upon their return.
Meanwhile, under Project 89, it will be universities that play the major role in the entire process of selecting and sending lecturers to training courses, controlling expense items, and keeping watch over lecturers' studies. Therefore, it would be reasonable to assign the schools to manage the scholarships. However, there should be a reasonable mechanism on the issue.
How can expenditures be controlled?
Nguyen Dac Trung, head of the training division of the Hanoi University of Science and Technology, agrees that schools need to be in charge of controlling expenditures.
"Under Project 89, schools are the beneficiaries. Schools understand their demands for lecturers more than the ministry. Lecturers are sent to training courses depending on schools' personnel development plans, and schools watch over their annual study results," he explained.
However, he said that this would not be an easy job.
"There should be a strict management mechanism on claiming back funds if learners violate the regulations. Schools can urge violators to reimburse the money, but they must not be forced to pay for violators if they don't return after finishing the training courses," he said.
"Where will schools get money to reimburse the funding? How can we claim money back if lecturers are not in Vietnam, but are overseas?" he said, adding that even if lecturers' parents, wives or husbands commit to pay the money back, it will be the lecturers who have to take responsibility.
Some experts suggested getting training funds back by deducting lecturers' salaries. However, it is still unclear how to do this and how much to deduct a month.
"What if lecturers say they cannot feed themselves if their monthly salaries are deducted and they decide to resign from their posts?" Trung said, adding that there should be very clear regulations.
Tran Thi Van Hoa, vice rector of the National Economics University, also said there should be stricter and clearer regulations on training funding reimbursement.
"Commercial banks will require collateral for funds, while Project 89 will give money. The money should be given to the right persons," Hoa said.
One of the solutions, according to Hoa, is that lecturers should be required to pay a deposit, or their parents, husbands or wives should act as guarantors.
If the lecturers sent to training courses do not return to work for schools after finishing the course as committed, the guarantors will have to reimburse the money, or their collateral will be deducted until the funds are paid off.
The head of a training division of a school thinks the problem can be solved through diplomatic channels, especially in visa granting. Another solution is requiring the companies or organizations that hired the lecturers after graduation to take responsibility.
According to MOET, from 2000 to 2010, 4,590 individuals were granted scholarships to study abroad under Program 322. Of these, 2,268 individuals were sent to study for a doctorate, and 3,017 individuals finished the course and came back to Vietnam, including 1,074 PhDs, 984 with a master's degree, 233 interns, and 726 university students.
By that time, 33 individuals, or 1.06 percent of individuals finishing the study, had not fulfilled their study, or had finished their study and returned to Vietnam, but had not returned to their schools. 
Ngan Anh

In the next 10 years, Vietnam's higher education sector needs to train about 7,300 lecturers with doctoral degrees and more than 300 lecturers majoring in culture, arts, physical training and sports with master degrees.

Dr Bui Minh Tuan from the Meteorology and Oceanography Faculty at the Hanoi University of Natural Sciences has been nominated for a Ta Quang Buu Award.