PhD production plan: Will Project 89 go a new way?
Before launching Project 89 that aimed to produce 7,300 more lecturers with a doctoral degree, the Ministry of Education and Training (MOET) ran two projects on preparing human resources with doctoral and master's degrees, worth trillions of VND.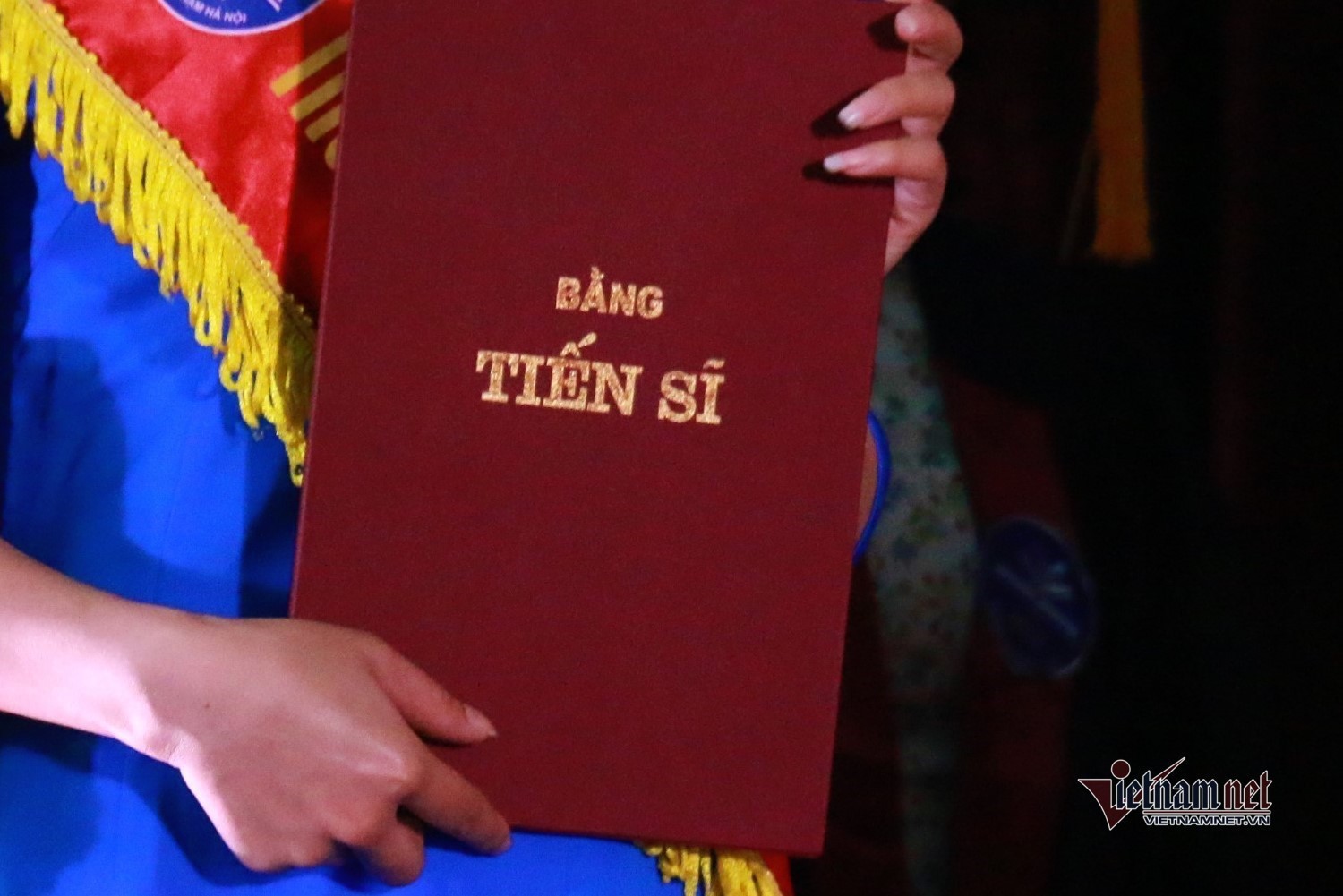 The state spent VND2.5 trillion on the project on training science and technology officers at foreign training facilities with state funds, under Project 322.
Under the Prime Minister's Decision No 322 in 2000, the project would be implemented from 2000 to 2005, aiming to train and foster officers to have doctoral, master's and bachelor's degree at overseas training and research establishments, or in cooperation with foreign establishments, in order to satisfy the needs of industrialization and modernization.
The budget allocated for the training in 2000 was VND100 billion. However, Project 322 lasted only 10 years.
MOET's leaders admitted that there were a lot of problems in implementing the project, including difficulties in training methods as learners had limited foreign language skills. Meanwhile, the training of foreign language skills in Vietnam did not receive appropriate attention.
Also, the rigid regulations on sending officers to training courses could not encourage young talents to study abroad. It was very slow in adjusting the stipends to be allocated to trainees.
However, the biggest problem, according to MOET, was that only a few of the trainees were recruited by state agencies after they finished the training courses and returned to Vietnam. The agencies cited a lack of recruitment quotas and problems in employment requirements.
According to Pham Sy Tien, the first official in charge of coordinating the project, the worst aspect was that trained officers could not promote their abilities after returning to Vietnam, and did not have an environment to continue their research.
After Project 322 ended, the Prime Minister on June 7, 2010 signed a decision on approving a project on producing university lecturers with doctorates for universities and junior colleges in 2010-2020, or Project 911.
One of the aims of the project was to have at least 20,000 more PhDs by 2020.
However, a series of problem had arisen by 2016 and many goals were unreachable. MOET then had to stop enrollment in 2017.
From 2012 to 2016, only 2, 062 postgraduates were trained domestically, or 36 percent of quota. Of this, 703 postgraduates were due to finish their research time, but only 165 could complete the training courses and successfully defend theses on time, or 23 percent.
As for mixed training in both Vietnam and overseas, there was only one postgraduate in France, while the quota was 1, 300 for 2012-2016.
From 2012 to the end of 2016, 2, 926 candidates successfully applied for attending training courses overseas, but only 1,961 candidates, or 34 percent, followed procedures to study abroad. Of the other 900 candidates, only 400 could follow procedures to study abroad in 2018.
These are modest figures if compared with the plan on producing at least 20,000 more doctoral degree holders. MOET affirmed that Project 911 could not achieve its targeted goals.
What about Project 89?
While deciding to stop Project 911, in late 2017, MOET once again drafted a plan on producing university lecturers with doctorates to improve the quality of the lecturing staff at universities.
After many draft versions, MOET submitted the final draft to the Government and on January 18, 2019, the Prime Minister released Decision 89 approving the plan on improving the capacity of lecturers and managerial officers at higher education facilities to meet the requirements of fundamental and comprehensive renovation of education and training in the 2019-2030 period.
MOET estimates that in order to fulfill the tasks of the project, in the next 10 years, Vietnam's tertiary education needs to have ad additional 7,300 university lecturers with a doctoral degree and 300 lecturers at culture, arts and sports schools with a master's degree.
As such, the number of PhDs to be produced under the Project 89 is just half of that of Project 911.
Two years and four months since the day the project was approved, the circular on implementing the project has not been promulgated, though the draft document has been compiled.
Some days ago, MOET released a dispatch guiding the implementation of the project in 2021 and 2022. The circular was issued on May 13 and it requires schools that want to send lecturers to training courses to register prior to May 20 and submit the lists of lecturers prior to June 15.
MOET will make public the list of candidates to be chosen by June 30, 2021. 
Phuong Chi

In the next 10 years, Vietnam's higher education sector needs to train about 7,300 lecturers with doctoral degrees and more than 300 lecturers majoring in culture, arts, physical training and sports with master degrees.

A total of five local universities have been named among the global list of the world's top 2,000 universities for the 2021 to 2022 edition, as released by the Center of World University Rankings (CWUR).