Overseas arrivals at airports confused about quarantine rules
A few days ago, Chien Nguyen took a commercial flight from the US to Vietnam with transit in South Korea.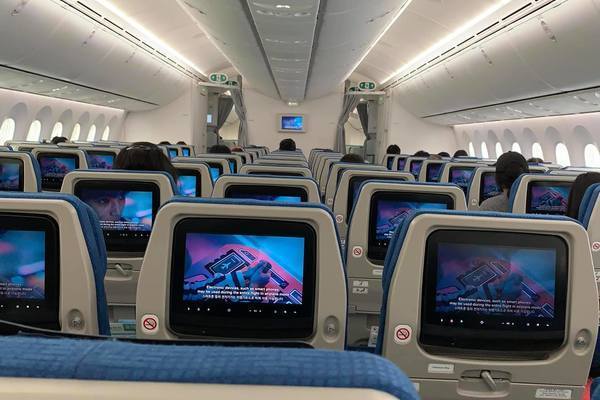 When arriving at Cam Ranh Airport, he and other people on the flight were taken to a resort in Cam Ranh in Khanh Hoa province, where they had to spend a 14-day quarantine period.
All the people on the flight had received two injections and certificates for the vaccinations.
Chien Nguyen said that he didn't know how he would get to his home in Hanoi. There were almost no flights and trains, and busses were rare. Provinces he had to go through to reach to Hanoi were under social distancing.
"I asked the hotel where I booked the room and I was told that after the quarantine period, people will be able to leave. However, when I asked how I could go to Hanoi, they only gave me the address of a bus service provider and told me to contact the provider myself," he said.
"However, the service provider said they were not sure if they could transport me to my home," he said.
Do Trong Hai, who flew to Vietnam from Canada and is now under quarantine in Nha Trang City, said that air ticket booking agents, air carriers and hotels all told him that they were not responsible for carrying citizens to their home localities. They are only responsible for taking people to quarantine zones.
"I will finish the quarantine time on September 3. If I test negative on September 2, I will be able to go home the next day. But I still don't know how I can get to Hanoi," he said.
"Will I go through the checkpoints in provinces? If I reach Hanoi beyond the 48 hours since the testing certificate was granted, will I have to have a PCR test or have to take another 14-day quarantine period?" he said.

Nguyen Thu Hang arrived in Vietnam on August 20 and she doesn't know how she will get to Hai Phong. After she fulfills her quarantine time, she will have to wait four days for a flight to Hai Phong.
"I booked a ticket to fly to Hai Phong on September 7, but there's a 80 percent chance that they may cancel the ticket. If this happens, I don't know how I can get home," she said.
A representative of Khanh Hoa provincial People's Committee told VietNamNet that citizens returning to Vietnam on commercial flights are responsible for getting their own transport.
The total cost of one flight to Vietnam is roughly $5,500, including cost for quarantine.
One man said he contacted a bus service provider to go to Dong Nai, but he was told he would only be dropped off at a place on the highway, tens of kilometers from home.
Others said if they have to stay in cities while waiting for transport to go to hometowns, they are not sure where they can stay because of social distancing rules..
Analysts warn that if people have to travel on unsafe transport, this could lead to the spread of the coronavirus.
"If people can buy tickets to fly to Vietnam and can enter the country, this means that the State has accepted them to return home," Chien Nguyen said. "So, it's necessary to think about how citizens can go home. Of course, people will have to pay fees."
Some analysts said that provincial authorities could organize convoys to bring their citizens back home. People will have to pay a fee for the service.
Hai proposed that all provinces and cities apply 7-day quarantine for those entering Vietnam who have two vaccinations as guided by Ministry of Health.
He said that if there is no flight to their hometown, local authorities should allow trains to run on certain days to take people home, or allow people to rent cars to their localities.
"There should be clear policies to create favorable conditions for people to go from quarantine areas to their hometowns, not get stuck in localities experiencing social distancing," he said.
On August 4, Ministry of Health released a decision on the quarantine time that people who enter Vietnam. They have to be put under concentrated quarantine for seven days and medical supervision for the next seven days, except those who enter Vietnam to work for less than 14 days.
Luong Bang

The People's Committee of Hai Chau District in central Da Nang City has piloted the use of drones for monitoring the COVID-19 pandemic and enforcing the social-distancing of local residents in quarantine zones and small alleys in the city.

By August 26, Ho Chi Minh City had 401 mobile medical stations in operation and it is now establishing 12 more stations.