Outdated policies deter Vietnam's sharing economy development

It is necessary to identify, implement and build management models for sharing economy applications in the country's major sectors such as banking and transport.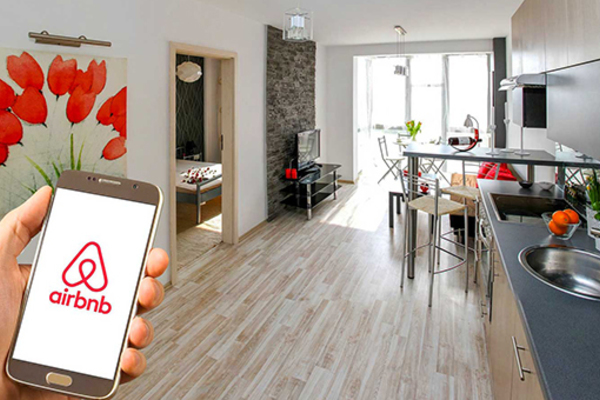 Vietnam's digital economy is forecast to reach US$43 billion by 2025.
Experts have urged the government to rapidly map out a more effective legal framework to keep pace with the development of the sharing economy as outdated policies are hindering the new and modern economic models.
Nguyen Manh Hai, head researcher of the Central Institute of Economic Management (CIEM)'s social affairs study division, said despite the rapid proliferation of the sharing economy, the government shows a lack of focus in providing a legal framework to regulate the model.
For example, he said, getting a business license may prove to be an arduous process because many said the models were not even included in the country's business registration system.
There are currently no laws to support and manage sharing economy activities, making it near impossible for governmental agencies to ensure fair business competition and the quality of goods and services provided or protect consumers' rights.
Furthermore, in the absence of effective laws, businesses may be able to get away with not fulfilling their financial duties to the State with consumers' private data being exposed to security threats.
Sharing the same view, Ngo Vinh Bach Duong, head of economic laws from the Institute of State and Law, stressed that the transport sector's laws and regulations were especially antiquated and can no longer accommodate the rapid growth of modern economic models, let alone ensure a fair business playground or protect consumers.
Antiquated regulations on competition, consumer protection, personal data security, contracts and taxes are no longer appropriate to the rapid growth of the economy, he said, urging the government to reduce business conditions for modern economic models instead of trying to fit aged regulations currently applied to traditional business models on modern ones. Policymakers must also place greater emphasis on protecting consumers' rights.
Big trend
Though not yet reaching a sizable scope, the sharing economy model has huge potential for growth in Vietnam.
According to a report on the e-economy in Southeast Asia this year released recently by Google, Temasek and Bain & Company, Vietnam's digital economy is valued at an estimated US$12 billion in 2019 and US$43 billion by 2025 through the e-commerce, online tourism, online communications and ride-hailing sectors.
With a well-educated and young population and almost 70% of people owning a smart-phone, Vietnam's economy stands to benefit significantly from these developing technologies.
Therefore, while the sharing economy is still in its infancy at the moment, it will inevitably become a major part of the economy, experts said.
Deputy Minister of Planning and Investment Vu Dai Thang admitted that Vietnam has not been an exception in the development of business model.
Both benefits and risks for the economy and consumers have been seen.
He said that it is the reason for the building of new policies and amending the current regulations have been vital to fully tap into opportunities brought by the sharing economy while minimizing negative impacts.
Thang added that Vietnam has been studying international experiences on the impacts of big trends of digital technologies to the economy.
This could help the government have necessary information to provide a suitable strategy in the wave of the Fourth Industrial Revolution.
Nguyen Thi Tue Anh, Deputy Head of CIEM, suggested that governmental bodies should open up to new concepts and practices by allowing pilot programs to test new economic models, and to replace antiquated and obsolete regulations.
It is necessary to identify, implement and build management models for sharing economy applications in the country's major sectors such as banking and transport to ensure a fair business playground and protect all involved parties, she said. Hanoitimes
Anh Hong

The Politburo's Resolution No 52 set a goal that Vietnam's digital economy would make up 20 percent of GDP by 2025.

With its vast potential of e-commerce development thanks to surging IT and wide smartphone coverage, Vietnam is trying to build its own digital economy fuelled by a hallmark strategy on Industry 4.0.