Multi-billion VND villas left unused in forest
A lot of luxury villas have arisen in forested areas as part of the second-home trend, but many have been left idle.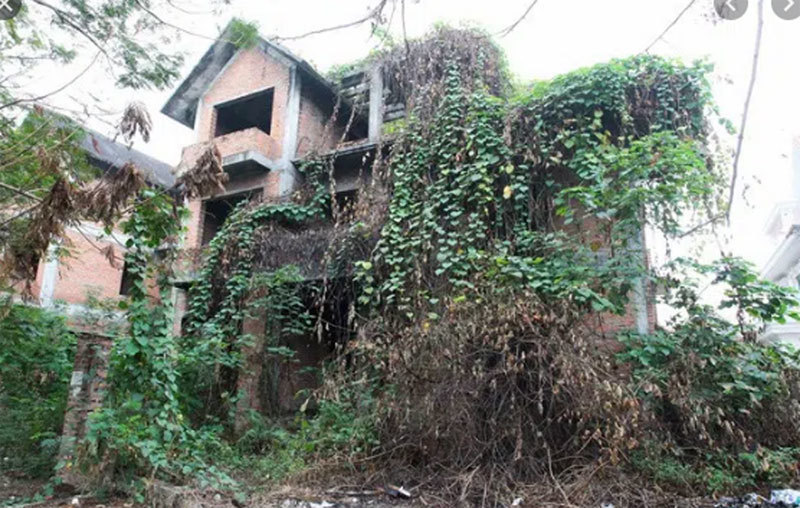 Photo for illustration
In 2008, Tran Hoang Minh, director of a finance company, decided to develop a villa in the suburb area of Hanoi. He dreamed of owning an ecological area in the suburbs where he and family members could relax on weekends.
At that time, some resort projects in Ba Vi, Hoa Binh were introduced to him. The developers of the projects built villas with gardens to serve urbanites' demand for relaxation.
Rapid-fire media campaigns were launched to create a second-home trend. Many people poured money into the projects, hoping they could earn big money from the investment wave.
The developers told wealthy people who dreamed of second homes like Minh to buy the villas under the turn-key mode, which meant that they did not have to find land and carry out construction to own the villas. Minh believed that this would be a profitable investment deal because he could lease the villas if he did not stay there.
He finally chose a villa in Ba Vi, covering an area of 1,000 square meters. The developer promised to hand over the villa in 2013.
However, because of legal problems, the project was stopped suddenly and the villa has not been completed, while Minh has paid billions of dollars to the developer. His attempts to negotiate with the developer on reasonable solutions to withdraw capital have failed.
"I still cannot get my second home though I have spent a lot of money. It's unclear when I can get into the villa," he said.
Minh is not alone. There are nearly 10 villas on the hill with a view of the lake that have been left unfinished for the last 10 years.
According to Nguyen Thanh Trung, director of NgoaiO Resort Development, the market began developing in the 2000s in four major areas of Soc Son, Luong Son-Hoa Binh, Hoa Lac and Ba Vi. This is the market for 'three rich' people – rich in money, romance and time.
The owners of these properties not only had to pay money to buy the houses, but also to maintain them. It is costly to maintain the houses with high expenses on hired workers and maintenance fees.
Trung said only 20 percent of villas are used for their original purpose and their owners are very happy with their homes. Among the remaining 80 percent, some have been used to develop homestay services, while others have not been used.
In general, suburban resort real estate is not an attractive source of revenue for investors. Many of them have left the villas idle instead of leasing them for small money.

The market began developing in the 2000s in four major areas of Soc Son, Luong Son-Hoa Binh, Hoa Lac and Ba Vi. This is the market for 'three rich' people – rich in money, romance and time.
Aside from buyers, once-known developers with suburban projects are also no longer seen in the market.
In 2010, Ngoc Vien Islands, developed by Sy Ngan JSC, was introduced. The project covered an area of 30 hectares, including three islands of Dong Mo Lake with 1,600 hectares of water surface area, surrounded by tens of islands and green forests.
The developer planned to invest $70 million in the complex comprising 112 hotel rooms, 80 serviced apartments and 65 high-end villas. The project was well known thanks to the participation of many famous architects of The Leading Hotels of the World.
But the project failed. In 2013, the Hanoi People's Court decided to open bankruptcy proceedings for Sy Ngan JSC as per the request of Truong Phuc Investment JSC, one of the creditors of Sy Ngan.
The fate of The Grand Arena Hill project in Ba Vi developed by Gia Tue Investment JSC also remains unclear. The project was introduced as covering an area of 10 hectares with the back leaning against Ba Vi Mountain and the front facing Da River.
The items of the $20 million project included one 4-star hotel with 100 rooms on the top of the hill, and 40 villas on the hillside with an area of 350-550 square meters.
There were many more projects in Ba Vi, including Green Villas, Tan Vien Villas and Resort, Nine Ivory, Country House developed by Archi Investment; and Top Hill Villas by Hai Linh Tourism and trade.
In Hoa Binh, the well known projects at that time included Vien Nam Resort by Archi Vien Nam; Lam Son Resort of Archi Reenco Hoa Binh; The First Villas and Resort, Top Hill Villas, The Melody Villas by Hai Linh Investment and Trade; Sky Villas, Sunset and The Field Villas by Kim Boi Investment and Tourism.
However, despite advertisement campaigns, the projects had an unfortunate destiny. Some of the projects could not be implemented.
Nguyen Ngoc Quynh, a real estate expert, believes that the ecological real estate segment is in big difficulty because of legal problems and poor infrastructure that connects projects.
He said these projects are located in areas with underdeveloped infrastructure, so it takes investors a lot of time to execute the projects, improve infrastructure, and build up services to lure customers. 
Bao An

The Ministry of Construction (MOC) reported a 46.7 percent decrease in the number of tourism and resort real estate projects in Q3 in comparison with Q2 this year.

While 2020 is believed to have changed the real estate industry, trends in the sector this year are forecast to sustain or be aligned with demand in the market.