Finance Ministry warns about trillion VND-losses after equitization
Many equitized enterprises have suffered big losses as state capital in these unprofitable enterprises is difficult to sell because of unreasonable pricing.
The Ministry of Finance (MOF) has sent a dispatch to the Ministry of Construction (MOC), the representative for the state capital in Song Hong JSC, to warn about the financial situation and the business results of the enterprise.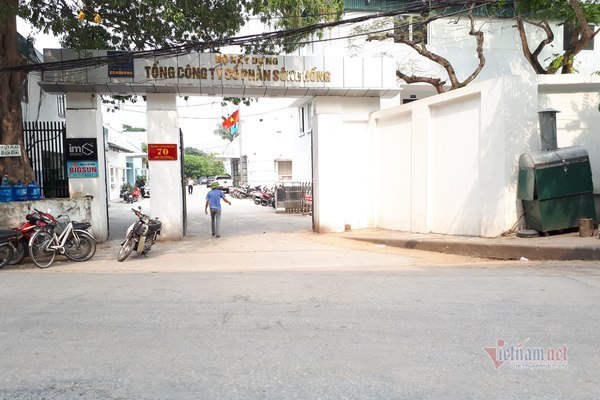 Song Hong is in a difficult situation
MOF in 2017, 2018 and 2019 released warnings about difficulties in Song Hong's production and business activities and suggested solutions to improve the situation.
However, after analyzing its 2019 finance report, MOF realized that things have not improved.
The ministry said that Song Hong is in a difficult situation, which affects its capability to maintain operation.
Song Hong's stockholder equity had become minus VND666 billion as of December 31, 2019. The accumulative loss was large and it could not pay due debts. The state capital invested in the enterprise cannot be preserved.
Auditors point out that because of bad debts, Song Hong is not eligible for bidding packages which can bring jobs and improve the financial situation for the holding companies and subsidiaries.
The revenue and production output are mostly from construction works carried forward from previous years, which have had low results and high loan interest.
The holding company and subsidiaries continue to suffer from insolvency because the liabilities have increased from the interest payable for the Vung Ang 1 hydropower work and liabilities related to guarantee obligations for subsidiaries.
Song Hong, equitized in 2010, has been unprofitable.
Decision No 139 dated April 13, 2014 by the Ministry of Construction's inspectors showed that from June 2, 2010, when Song Hong officially began operating as joint stock company, to April 30, 2014, the company incurred an accumulative loss of VND73.1 billion.

Many equitized enterprises have suffered big losses as state capital in these unprofitable enterprises is difficult to sell because of unreasonable pricing.
CPA, an auditing firm, after reviewing the 2016 semi-annual finance report, came to the conclusion that the holding company had an accumulated loss of VND317.6 billion as of June 30. The figure had risen to VND973.1 billion as of December 31, 2019.
Many equitized enterprises have had the same fate. After equitization, VInafood 2 did not improve despite the presence of the strategic investor.
The corporation reported post-tax profit of minus VND43 billion in Q2. As of the end of H1, it had incurred a loss of VND160 billion, raising the total accumulated loss to VND2.188 trillion.
The government's report to the National Assembly in late 2019 named many enterprises taking a loss after equitization, including Vinafood 2 (VND1.488 trillion), Song Hong Construction Corporation (VND387 billion) and VInaincon (VND313 billion)
The common characteristic of the unprofitable enterprises is that the state still holds a controlling stake after equitization.
At Song Hong, the state holds 73.2 percent of charter capital, or VND197.3 billion. At VInafood 2, the state holds 51.43 percent of charter capital.
Some analysts say that equitization in the enterprises has not created basic changes in the way the enterprises are run, and that this is just 'old wine put in a new decanter', i.e. enterprises still follow the same corporate governance, even though they have a new cover – joint stock companies instead of state-owned enterprises.
Tran Dinh Thien, former head of the Vietnam Economics Institute, said that once the state sells profitable enterprises, it will easily attract buyers even if the state just sells a small part of shares, because investors can see benefits from the purchase.
However, investors show little interest in unprofitable enterprises if they cannot obtain enough shares to control the enterprises.
"If the state still insists on holding the controlling stake in enterprises, capital sales don't have much significance," he said.
He believes that this places difficulties on business administration and use of capital.
"When equitizing state-owned enterprises, in order to change the structure and improve the capital use efficiency, it is necessary to sell shares in a way that private investors are the majority in enterprises," Thien said.
"In principle, the state should sell all enterprises in business fields which it doesn't need to control," Thien said.
However, questions remain about the price at which to sell shares.
HNX plans to organize an auction on December 25 to sell 13 million state shares in Song Hong (49 percent of charter capital) with the starting price of VND10,000 per share, or 5 times higher than the price at which the shares are traded on UpCom. 
Luong Bang
Vu Dinh Anh, a respected economist, has pointed out that in many cases, investors decide to buy shares of equitized enterprises because the enterprises have many land plots in advantageous positions, or 'golden land'.

The equitization of state-owned enterprises must place more importance on the management experience of strategic investors.