Local authorities help returnees from the south find new livelihoods
Tens of thousands of workers have repatriated, leading to a lack of jobs in destinations and of workers at their departure locations.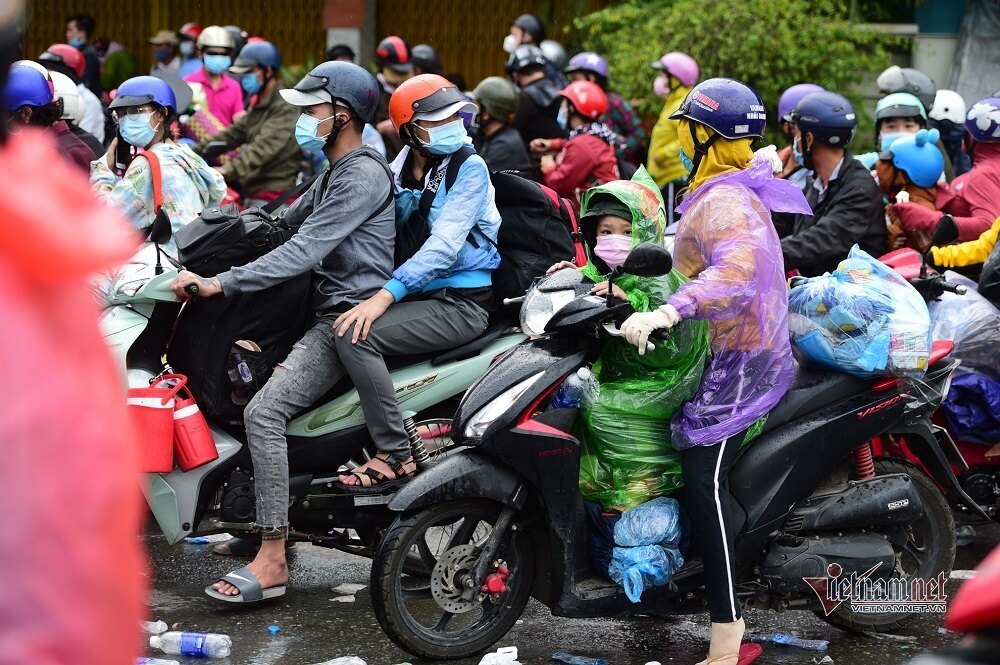 Director of the Thai Nguyen Labor Department Nguyen Thi Quynh said the department plans to join forces with job centers and enterprises to help people returning from southern provinces.
The job introductions will depend how long people want to stay in their hometowns. Some people may just stay for a short time before returning to HCM City when the situation gets better, and when more enterprises reopen and need workers. Others may not intend to leave again.
"We'll make specific plans depending on the real situation," Huong said.
Since September, Thai Nguyen provincial authorities have given financial support to 10,000 workers in southern pandemic-hit provinces. Each of them received VND2 million, and the total amount was up to tens of billions of dong.
The department is designing a plan to receive its citizens. When the outbreak hit its peak in southern provinces, more than 4,000 workers registered to return to Thai Nguyen via C-ThaiNguyen software.
However, the number has decreased to several hundred cases as southern provinces have controlled the outbreaks.
The people returning from pandemic-hit areas will be put under quarantine as per current regulations and their health conditions will be monitored for 14 days. After the period, the local authorities will discuss job opportunities.
Deputy Director of Bac Giang Labor Department Truong Duc Huan said the province is carrying out concentrated quarantine and monitoring the health conditions of the returnees from southern provinces. The local authorities will discuss the issues related to the livelihoods of the workers.
To date, Bac Giang has received nearly 1,600 workers from the south. Soon after landing at Noi Bai Airport, the department and districts' authorities took people directly to concentrated quarantine zones.
Meanwhile, Yen Bai province has confirmed that there is a high number of Yen Bai workers living in pandemic-hit areas and have not had incomes in the last few months. When the provincial authorities announced the plan to receive citizens back, 1,294 people registered to return to Yen Bai on their personal vehicles via the provincial information portal.

Since October 5, Yen Bai has received groups of citizens returning from HCM City and southern provinces on motorbikes. More than 180 citizens are under concentrated quarantine at quarantine facility No1, including 167 workers, and children and elderly.
On October 14, Yen Bai will receive another 460 citizens from HCM City, BinhDuong and Dong Nai who return by air.
The provincial authorities prioritize old people, children, pregnant women and women raising children under 36 months old, people going for medical examinations, people going on business who still cannot come back, workers in poor and near-poor households, workers who are relatives of the people with meritorious services to the revolution, and workers with monthly social protection policies.
To give the highest possible support to returnees, Yen Bai has built a thorough plan to receive them, prepare concentrated quarantine zones and other facilities, and provide meals, essentials and testing services for free.
The workers returning by private vehicles will also be given necessary things to observe anti-pandemic regulations.
After the first campaign, the province will continue receiving the registered citizens (1,294).
Thua Thien - Hue Chair Nguyen Van Phuong said the province is preparing for life in the new normal, designing a solutions to create a new driving force for local economic development and create jobs for people.
Phuong has asked departments and local authorities to assess the impact of the pandemic on different business fields and design a scenario for economic growth in 2022 and the next years. One of the key tasks is helping returnees find jobs.
According to the provincial labor department, there are more than 25,000 returnees of working age. Of these, 1,400 workers want to learn a trade, more than 4,600 want to borrow capital to do business, 9,800 want job introductions and 342 want to go abroad as guest workers.
Nearly 9,800 workers have been introduced to jobs and recruited by 34 enterprises in the province.
As for Quang Tri province, Le Van Trac from the provincial labor department, said tens of thousands of people have returned from HCM City and southern provinces so far.
The department has been told by the provincial authorities to build plans to train workers, give advices and help returnees find jobs.
Of the first 3,000 returnees, there are 539 people of working age. 
Kien Trung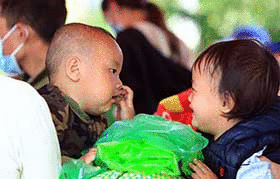 Many young couples have had to leave pandemic-hit cities to return to their hometowns because they don't have a job and are out of money. They carry their children in a long journey from the south to the north.

Thousands of people left HCM City for their hometowns in the last few days after the city lifted its lockdown on October 1, but many migrants have chosen to stay back to resume work or look for new jobs.