Journey to Harvard by a Vietnamese student
Graduating from Harvard University with a master's degree in Public Policy, Tran Ha Duong said that he thought the prestigious school was "completely beyond my reach".
Tran Ha Duong once said: "There are only two ways to get into Harvard. One is that you are extraordinary, the other is that your parents are."
With this mindset, Duong used to think Harvard was something beyond his reach. However, things changed after he graduated from university and had been working for a period of time. He realized that what he thought before was wrong and he decided to apply for a master's degree program at Harvard. 
At that time, studying abroad meant quitting his well-paid job in a multinational group. "Therefore, it was quite surprising when I said that I didn't think whether I was qualified to be a Harvard student, but whether Harvard is worth being exchanged for my existing opportunities. The most important thing when deciding to study in Harvard is that if it could help me achieve my aspiration," Duong said.
That aspiration is to help young people in Vietnam have the guts and necessary skills to contribute to the prosperity and wealth of Vietnam.
Change the way you address questions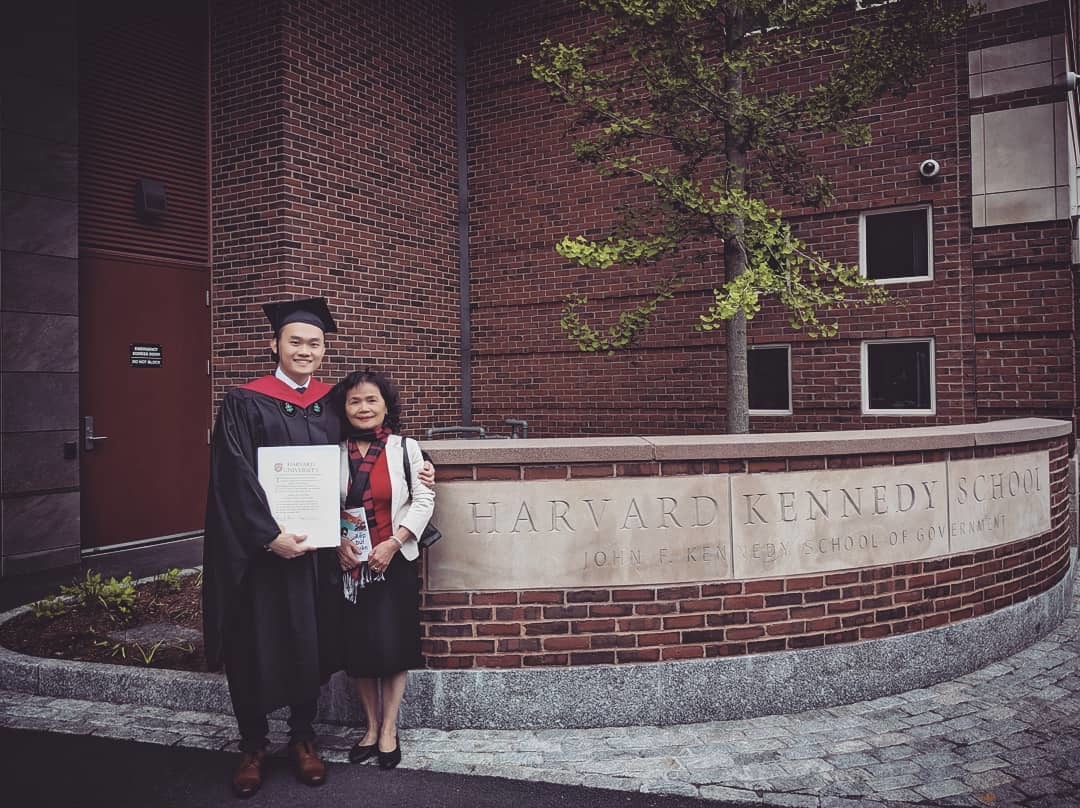 Duong and his mother on the day of graduation.
In his essay sent to Harvard for his application, Duong mentioned a project named YVS, "Youth's View, Voice and Vision in Society", which he and friends carried out in 2012. The project's aim was to create a friendly environment where youth can share their skills in brainstorming, and can debate and discuss social issues.
In the first year of its establishment, YVS successfully organized many seminars and contests on thinking, debate and rhetoric such as IChallenged 2012, 2013, BNW 2013.
Before that, Tran Ha Duong was considered a "good speaker". Since his high school years, Duong has been a delegate at the United Nations Simulation Conferences (Model United Nations). He also received the United Nations Association's Young Diplomat award in Singapore in 2010. When he was a university student, he was a member of the Amos. J. Peaslee debating team at Swarthmore University, attending many competitions at noted universities such as Harvard, Princeton, New York University, and others. He also represented Vietnam at the 11th UN Youth Summit held in New York in January 2013.
"When studying or working, I am not the most talkative one nor the best speaker. But I always try to have the most positive influence on my co-workers or my working team."
Duong said that young people nowadays have more opportunities to practice their thinking, debate and rhetoric skills through competitions and extracurricular activities more than they did 10 years ago. Vietnamese also have a deeper awareness of the need for these skills. However, not all young people have the opportunity to obtain them, especially those in remote areas.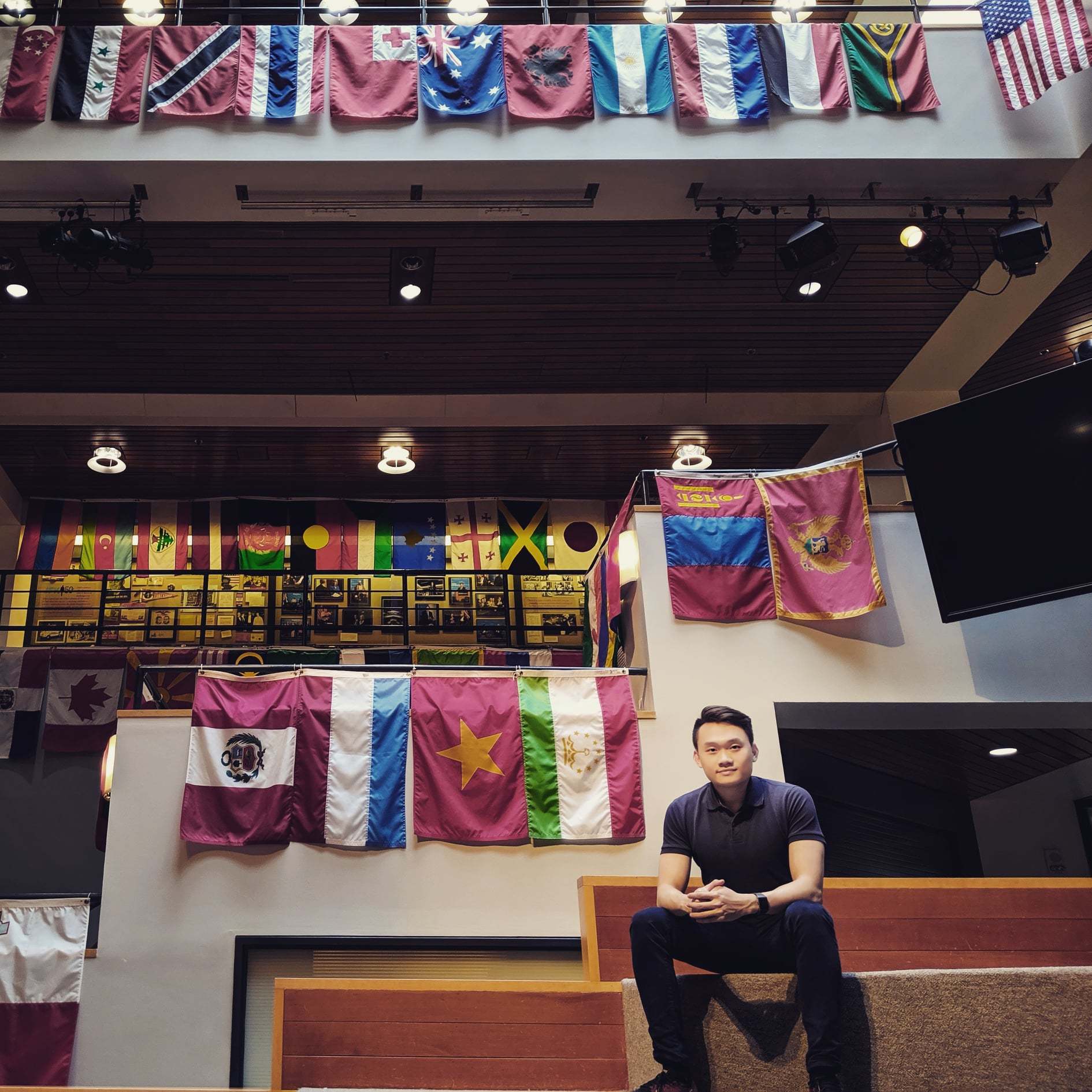 Tran Ha Duong.
"To help young people attain these skills, teachers and parents must be more open in their mindsets, accept and even encourage different perspectives from their students or their children. However, it will take many more years for us to witness these changes in every family and every school."
Duong said that one of the biggest obstacles for young people is the habit of following the crowd, or letting pressure from teachers, parents and friends affect their decisions.
"Young people should take up the habit of asking 'Why?', 'What if?' instead of 'What?' or 'What should I do?' There are a lot of young people who ask me 'What should I major in?' Asking this kind of question means that they rely on other people. Instead, you could wonder, 'Why do I like or dislike this major?', 'What if I decide to pursue this career, against my parents' will?' These are questions that help develop critical thinking and are the foundation for you to confidently present and defend your point of view."
However, Duong also said that these skills are not the ultimate goal, but they are just necessary tools to help each young person to find their own direction and contribute to the society.
Huong Quynh

Cao Bao Anh, a doctoral student in immunology at Harvard University, is a former student at the High School for the Gifted under HCM City National University.

Le Anh Vinh, 37, who has a doctorate from Harvard University and is head of the Vietnam National Institute of Educational Sciences, is the youngest candidate to receive the professorship title in 2020.