Joining forces to clean up cyberspace
Many livestreams, where 'social network gangsters' feel free to curse and insult others, have been organized online, attracting thousands of likes.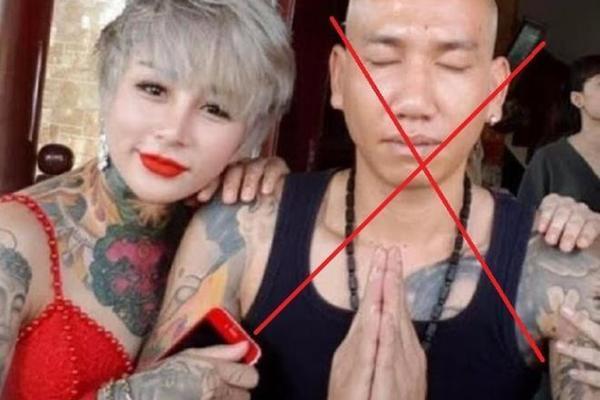 Dao Chi Le (left) and Phu Le
Cyberspace has become a part of people's life as everyone spends a lot of time on social networks, but analysts say that cyberspace has been polluted by acts of defamation, insults and even cheating.
This behavior that deviates from standards is easily spread in cyberspace because laws and management tools are imperfect and do not cover everything in this 'new world'.
VietNamNet is publishing a series of articles on 'cleaning up cyberspace' with a wish to reflect about the 'pollution' on cyberspace, find the causes, and suggest solutions to deal with the problem. Also, we hope that everyone will join forces to clean up cyberspace so that we can have a clean environment for everyone.
Cyber trash: livestreaming for swearing and fighting
It takes only half a second to find 1,050,000 results with the keyword 'livestream chui nhau' (livestreaming to swear), or 'giang ho mang' (social network gangsters).
But with the keyword 'thanh chui' (King of swearing), the results are 2.7 million.
The results show many familiar names, including Kha Banh (pretty swell), Duong Minh Tuyen, Dung Troc Ha Dong (completely shaven Dung in Ha Dong) and Huan Hoa Hong (Huan Rose).
They insult and curse others, and also post misleading, uncultured and even vulgar content.
In 2017, Le Thi Dao (of Dao Chi Le) cooperated with Le Van Phu (or Phu Le, born in 1980, Thanh Xuan District, Hanoi) and his wife La Thuy Kieu to film to sell goods online.
Later, Dao and the couple separated and did business on their own. Kieu and Dao posted videos to curse and challenge each other to meet in real life to 'solve disputes'.
On July 18, 2020, Dao Chi Le posted a video showing her crying and denouncing La Thi Kieu for speaking ill of her.

Many livestreams, where 'social network gangsters' feel free to curse and insult others, have been organized online, attracting thousands of likes.
The video, which caught the attention of the community of netizens, was heard by La Thuy Kieu. This raised the level of tension between the two sides to a new high.
After a lot of online quarrels, on July 18, 2020, Phu Le sent people to meet Dao Chi Le, while promising to award VND20 million to those who beat Chi Le.
On August 2, 2020, Dao Chi Le, together with two young men, livestreamed in front of Phu Le's home, saying that the couple did not dare to meet Le.
After that, Phu Le sent some people to harass them at Le's house. Nguyen Thi Be, Le's mother younger sister and Nguyen Thi Nga, Le's mother, were injured by the people with an iron stick.
Phu and his partners were charged with intentionally causing injury.
However, the trial did not occur as planned, because the victim withdrew the denouncement.
The 'thanh chui' of 2018 was Ngo Ba Kha, born in 1993, in Bac Ninh, who became famous with hundreds of clips posted on YouTube and Facebook.
Kha mostly posted videos where he swore and traced social network accounts which had comments that offended him.
Kha also joined hands with Duong Minh Tuyen to post short films and videos on treating cases with 'the rules of the underworld'.
One of his most 'famous' videos was the one which showed how he broke and burned his motorbike. The number of Kha's channel views at times reached 2 million.
On April 2, 2019, Kha was arrested by Bac Ninh Police for gambling and organizing gambling. He tested positive for drugs.
At the hearing, Kha said he had finished the 7th grade, worked as a carpenter, went to reform school, was imprisoned once, and was once administratively handled for burning a car.
Kha was sentenced to 10 years and six month imprisonment.
Duong Minh Tuyen, born in 1986, is also a well known 'thanh chui'.
Tuyen was known for his livestreams and videos on Facebook and YouTube which commented on events.
As of July 27, 2020, Tuyen's YouTube channel had 750,000 subscribers, with a green check mark from YouTube.
However, there was no profanity or swearing on Tuyen's videos, but threats to beat other people.
In January 2021, Ho Van Khoa, born in 1992 in Hanoi, warned Tuyen about a conflict between them.
The two sides had livestreams with offensive words and threats.
Through livestreams, the two sides decided to meet each other after a party at Le Van Thai's home in Thanh Mien District of Hai Duong province, to 'solve the dispute'.
On January 4, Tuyen came to Thai's home, but Khoa did not appear. So Tuyen livestreamed and threw down a challenge to Khoa.
Replying to Tuyen, Khoa quietly came to the place where Tuyen had appeared and livestreamed and tried to shoot him.
The court sentenced Khoa to 39 months in prison.
However, the public is still not satisfied because there has been no judgment for those who intentionally spread toxic and harmful information to the community and society. 
VietNamNet

In the past, Vietnamese people were willing to provide personal information and their photos, but many have decided to stop doing this because of certain risks.

Businesses are still spending a lot on advertising on social media and search engines. This trend has yet to change as many Vietnamese companies consider these the main channels to reach customers.