Inspections, examinations still worry businesses
The number of inspections and examination tours to businesses taken by management agencies has decreased significantly, but enterprises are still concerned about them.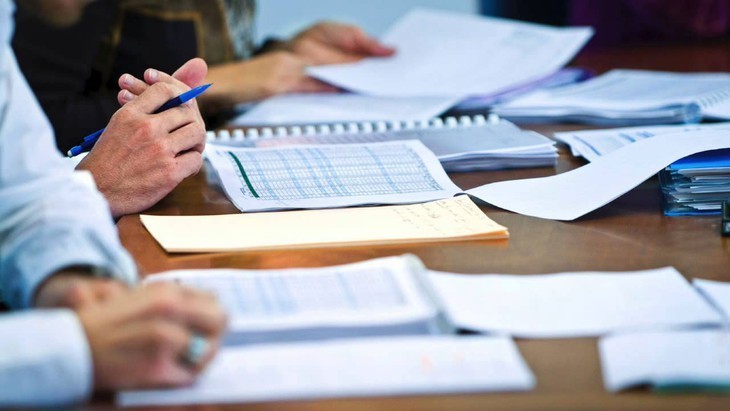 The Vietnam Chamber of Commerce and Industry (VCCI) report on the provincial competitiveness index (PCI) showed that the number of businesses receiving inspectors from customs agencies and the police in 2020 decreased by 50 percent compared with 2016.
Even the agencies that most regularly inspect enterprises, such as fire and explosion prevention and taxation agencies, have also cut the number of inspection tours. More than 34 percent of enterprises said they had to receive fire prevention inspectors in 2016, while the figure dropped to 26 percent in 2020. The figures were 43.6 percent and 35.5 percent, respectively, for tax inspections.
Foreign invested enterprises (FIEs) have also reported decreases in the number of inspection tours from 2.85 tours per enterprise in 2016 to 2.1 in 2020.
However, some FIEs complained that they were more inspected than others. The most frequent inspectors were the fire and explosion prevention agency (44 percent), taxation (29 percent), auditing (22 percent), customs (16 percent), environment (14 percent) and labor management agency (13 percent).
The survey also found that enterprises in the agriculture production and manufacturing industry bore the heaviest burden of inspections. The two sectors were also reported as suffering the most from very frequent and overlapping inspections.

The number of businesses receiving inspectors from customs agencies and the police in 2020 decreased by 50 percent compared with 2016.
These are broad business fields related to many different management agencies. They need to be inspected on many issues, such as product origin, business conditions, and environmental and quality standards.
Surveyors concluded that though inspection activities are now less frequent, they remain a burden for businesses.
The number of inspection tours and overlapping inspection tours increased in accordance with the number of years of operation and scale of operation.
Enterprises also complained that state officials exploited inspection tours to harass them and claim for money. The enterprises with less than three years of operation and small operation scale complained more than large enterprises about inspectors' harassment. The biggest complainers are construction enterprises.
Heavy burden
Phan Duc Hieu from the Central Institute of Economic Management (CIEM) at a workshop on reform of state management in the private sector held some days ago pointed out that one of the worst burdens on enterprises is overly frequent inspections.
He cited a survey as reporting that nearly 20 percent of enterprises have been inspected twice a year and during Covid-19 as well.
"Businesses are afraid of inspections the most," Hieu said.
A businessman said one day tax inspectors came to his enterprise and inspected the dividend payments made some years before and decided they should pay tax arrears. He said he did not know what to do in this case.
There are about 800,000 businesses in the country, which means that 150,000 enterprises receive inspectors twice a year (20 percent), according to Hieu.
Meanwhile, reform of inspection procedures still do not meet the requirements. Some changes are insubstantial, and principle of risk management has not been applied to inspections.
The burden and fear of inspections explain why many household businesses don't want to be upgraded to businesses, while small businesses don't want to grow into large enterprises, despite the state's encouragement.
The surveyors of the 2020 PCI believe there should be a stronger reshuffling in inspection work to ensure that the burden from inspections can be reasonably minimized and fairly distributed.
Hieu suggested that it is necessary to reform the inspection and examination procedure, considering this a key task of management reform. Conducting inspections means helping enterprises observe the laws, and not punish and interfere in business affairs.
He believes that the principles most beneficial to enterprises need to be chosen if the regulations are not clear enough and there are many different ways of interpretation. 
Tran Thuy
More than 2,800 administrative procedures have been available on the National Public Service Portal which was launched in December 2019.

The health sector sets target of better serving people via digital transformation, giving them more convenient access to quality services.