In Vietnam, business must be the center of all policies

The Ministry of Planning and Investment (MPI) is drawing up a plan to increase Vietnam's national productivity, which remains at an alarmingly low rate compared with neighboring countries.
At a conference on improving national productivity, organized by the ministry and the General Statistics Office (GSO), MPI Minister Nguyen Chi Dung said the early establishment of a national productivity committee is 'very necessary'.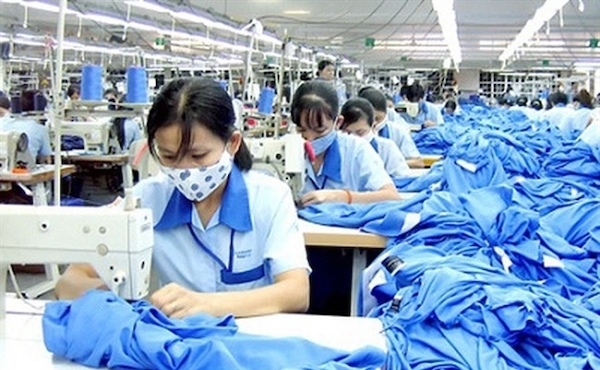 Vietnam will have an agency specializing in productivity acceleration. It will be in charge of coordinating and connecting Vietnam's national productivity drivers.
Vietnam also needs to build and implement a national program on raising productivity with general and specific goals for different periods to make national productivity catch up with other regional countries.
By 2018, Vietnam's productivity was VND102.2 million, or $4,521 per worker, nearly double that of 2011, increasing by 4.88 percent per annum compared with 2011-2018 period, according to GSO.
With the figures, Vietnam had country a high productivity growth rate in ASEAN (1.4 percent for Singapore, 2 percent for Malaysia, 3.2 percent for Thailand, 3.6 percent for Indonesia and 4.4 percent for the Philippines).
However, Vietnam's productivity remains at a low level. If calculating productivity according to PPP (purchase power parity) in 2018, productivity would be $11,142, just 7.3 percent of Singapore's, 19 percent of Malaysia's, 37 percent of Thailand's, 44.8 percent of Indonesia's and 55.9 percent of the Philippines'.
Vietnam's economy has to overcome big challenges in the time to come to catch up with other regional countries. More than ever, the improvement of labor productivity is an urgent task which has vital importance to promote growth, overcome the middle income trap, avoid lagging behind, and narrowing the development gap with other countries.

Vietnam's economy has to overcome big challenges in the time to come to catch up with other regional countries. More than ever, the improvement of labor productivity is an urgent task which has vital importance to promote growth, overcome the middle income trap, avoid lagging behind, and narrowing the development gap with other countries.
The success of East Asian countries is based on science and technology development. Japan, South Korea and China all have made heavy investments to improve national productivity through the development and implementation of national productivity master plans, consistent with international trends and their respective contexts.
According to Dung, there are four factors that affect productivity.
First, the shift in economic structure remains slow and unreasonable. Agriculture only makes up 16 percent of GDP, but the number of workers in the sector accounts for 42 percent of total workers of the society.
The limitations on labor efficiency, efficiency of using labor time in agriculture, inadequacies in land limit, land transfer, and low land use efficiency are also bottlenecks for productivity improvement in the agricultural sector.
Second, scientific research, technology development and innovation in Vietnam remain modest, which explains why Vietnam's rankings are at average or lower than average levels.
In 2018, Vietnam's competitiveness ranked 77th, innovation 82nd, multi-party cooperation in innovation 92nd and 89th in number of patents.
Third, Vietnam is now in the final stage of the golden population period with an abundant, but low-quality labor force. Meanwhile, the population is aging rapidly, which not only puts a burden on the social welfare fund, but also poses challenges to the labor force working in the economy amid the high requirements for quality, knowledge and skills.
Fourth, the number of enterprises has increased rapidly, but corporate governance efficiency remains low. The foreign-invested sector has high productivity, but it has weak influence on domestic enterprises. State-owned enterprises have big assets, but usage efficiency is modest. The number of private enterprises is high, but most of them are small and medium sized.
According to Dung, there is a special link between labor productivity and GDP growth. The higher the productivity, the higher the GDP growth rate and vice versa. Increasing labor productivity must be closely linked to restructuring the economy, renewing the growth model, and improving competitiveness and resilience of the economy.
"The main objective of institutions, laws, mechanisms, and macro policies is enterprises. Enterprises must be centered in all policies," Dung said.
Chải of the Vietnam Chamber of Commerce and Industry (VCCI) Vu Tien Loc said that Vietnam's labor productivity remains low and needs improvement. The gap between Vietnam's productivity and other countries is becoming wider.
Labor productivity has improved recently mostly thanks to the shift of labor from the agriculture sector with low productivity to the industrial and service sector. However, in the current period, there is not much room for productivity gains based on labor shifts. Therefore, to heighten productivity, the only way is to increase the internal productivity of industries and businesses, especially private enterprises.
According to the Vietnam Report 2035, labor productivity is declining in mining, public utilities, construction, and finance, in which state-owned enterprises play a leading role and receive many incentives.
Meanwhile, the operation of Vietnamese private enterprises is even more ominous. Although the number of private enterprises has increased, productivity has decreased. This is because most private enterprises are small and operate in the informal sector, so it is difficult to increase productivity based on scale and technology.
For many years, Vietnam competed mainly on cheap labor costs and low material costs - the least important factor to guide its competitiveness. Meanwhile, Thailand and Malaysia created competitive advantages by continually improving their products and services, and Singapore has been competing through unique products and services with a very high technical level.
The reliance on cheap and low labor costs for a long time has caused businesses to neglect strategic planning capability, management skills, the application of science and technology in production and business, and improvement of labor skills and efficiency of capital use. As a result, Vietnam's productivity has become lower than that of other regional countries.
As Vietnam has become a lower average income country, the traditional competitive edges are disappearing. In such conditions, low productivity will be an obstacle to the attraction of investment and international integration, and will cause Vietnam to fall into the middle-income trap. Therefore, labor productivity needs to become the major driving force for competitiveness improvement and economic development.
According to the report "Productivity and competitiveness of Vietnamese enterprises", there is still a big gap between the labor productivity of Vietnamese manufacturing enterprises and middle-income countries in the region, such as China, Indonesia and Malaysia, and a very big gap compared to industrial countries of Japan and South Korea.
Quoting Paul Krugman, the Nobel prize winner, that "productivity isn't everything, but in the long-run it is almost everything," Loc of VCCI said this shows that productivity improvement is the only path to achieve the goal of sustainable growth and obtain an income per capita from USD$15,000 to 18,000 by 2035 as set in the Vietnam 2035 Report. 
Lan Anh



Many enterprises are trying the circular economy model to save input materials and strive for sustainable development, but progress is impeded by the lack of a leader.

Vietnamese enterprises are not doing enough to learn about the Comprehensive and Progressive Agreement for Trans-Pacific Partnership (CPTPP) which make them fail to grasp opportunities arising from the trade deal.