In new normal, businesses are afraid of 'sub-licenses'
Most enterprises can now resume usual operations as Vietnam has entered the new normal period. However, their production and business have been obstructed by 'sub-licenses', or new regulations set by agencies.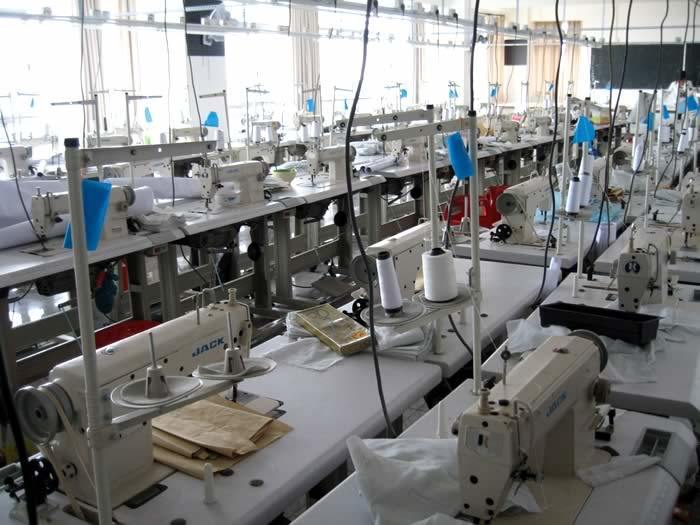 Obstacles
At the Government's September regular meeting, Deputy Minister of Planning and Investment Tran Quoc Phuong estimated that Vietnam may obtain a GDP growth rate of 3-3.5 percent this year.
Vietnam's GDP growth rate in the first nine months of the year was modest, just 1.42 percent. To obtain the goal, the country needs to grow by 7.06-8.84 percent in the last three months of the year.
Quarterly growth rates of 7 percent and higher were the figures Vietnam once obtained in the past. However, analysts said in the current conditions, the growth would partially depend on safe adaptation to the pandemic.
Vietnam needs to have conditions to obtain a growth rate of 7.06-8.84 percent in Q4. Workers must be allowed to travel between localities and goods, both input and output, must be put into circulation.
Phuong stressed that only when the conditions can be satisfied will the economy be able to develop. Businesses now both have to restore production and ensure safety during the pandemic, so it would be a success if they can restore 80 percent of their performance.
However, businesses complained that sub-licenses may make it impossible for them to resume normal operation. The business community in Tien Giang has sent a petition to the province's Chair after the plan on restoring production designed by the provincial authorities was released.
Under the plan, the production resumption period would include three stages, from October 1 to October 31, from November 1 to December 31, and from January 2022 afterwards.
In stage 1, enterprises would have to apply the 'three on-the-site' production mode. They must be the producers of essential goods and they have to PCR test all of their workers once every seven days, and test the workers receiving belongings from outside once every three days.
Enterprises can only use workers who have had at least one vaccination jab at least 14 days prior and the workers must show negative PCR test results before entering factories.
The business community commented that the plan is difficult to implement in stage 1, because most workers are still within barricades set up to protect 'green zones'. To date, only 50-60 percent of workers have had first shots and less than 1 percent have the second shot. Meanwhile, specialists at foreign invested enterprises (FIEs) still cannot come back to work.
Businesses are worried about the requirements for stage 2, when only fully vaccinated workers can go to work. If vaccinations cannot be accelerated, it will be very difficult to satisfy the requirement to restore production.
Some large associations of enterprises in HCM City, including food and foodstuff, textile and garment, mechanical engineering, fine arts and woodwork have asked the HCM City People's Committee to amend Document 3252 because of unreasonable provisions in the document, which will increase production costs.
The associations also pointed out that the document isn't in line with the Ministry of Health's (MOH) instructions on testing.
Under the document, workers and specialists who go to production facilities in HCM City and vice versa will have to show negative testing results once every seven days, though they have been fully vaccinated or fully recovered from Covid-19 for six months.
Meanwhile, MOH's Document 8228 says that cities/provinces with very high risks, workers with high risks, or those who provide direct services to enterprises don't have to test periodically if they have been fully vaccinated or have recovered from Covid-19 within the last six months. Testing is encouraged, and is not compulsory.
The member companies of these associations all have factories located in Binh Duong, Long An, Dong Nai and Tay Ninh, which means the number of workers and specialists traveling regularly between HCM City and the provinces is very high. Enterprises fear that the new regulation will be an obstacle to their operation.

No sub-license: experts
A VASEP (Vietnam Association of Seafood Exporters and Producers( survey found that only 30-40 percent of member companies will be able to restore production when the lockdown is removed, while it will take other enterprises a long time to do this.

The material supply chain has been disrupted, so it will be not easy to resume production. In such circumstances, if localities continue applying regulations that cause difficulties, enterprises won't be able to come back to normal.
The material supply chain has been disrupted, so it will be not easy to resume production. In such circumstances, if localities continue applying regulations that cause difficulties, enterprises won't be able to come back to normal.
Vu Tien Loc, Chair of the Vietnam International Arbitration Center, said the last three months of the year is the golden time for Vietnam to recover the economy.
Loc thinks the Government needs to give general guidance about safe and flexible adaptation to the pandemic. The guidance needs to concretize the principle mentioned by Prime Minister Pham Minh Chinh that no new business condition, no new licensing procedure and no new sub-license will be set.
Ly Kim Chi, Chair of the HCM City Food and Foodstuff Association, said businesses will collapse completely if another blow is dealt on them. The Government needs to release guidance on how to safely adapt to the new circumstances, so that businesses can take the initiative in arranging their plans.
Chi stressed that the regulations must be consistent from the central to grassroots levels, while local authorities must not be extreme and set 'sublicenses' causing difficulties for enterprises.
Cao Ngoc Lan, Deputy Chair of the Vietnam Tourism Association (VTA), also stressed that the policies must be transparent and the support needs to be enough to help revive travel firms, 90 percent of which have not been operating. 
Tran Thuy

Nguyen Quoc Ky, Chairman of Vietravel, a big tourist company in Vietnam, said that due to the impact of the 4th wave of Covid-19 epidemic, the entire tourism industry of Vietnam has been closed since May 2021.  

Ho Chi Minh City and 18 southern provinces are gradually resuming business and production activities after a long time of lockdown.