Idle footballers do other jobs after V-league canceled
After V-League 2021 was canceled, the players now have to turn to all kinds of jobs to have enough money to cover family life.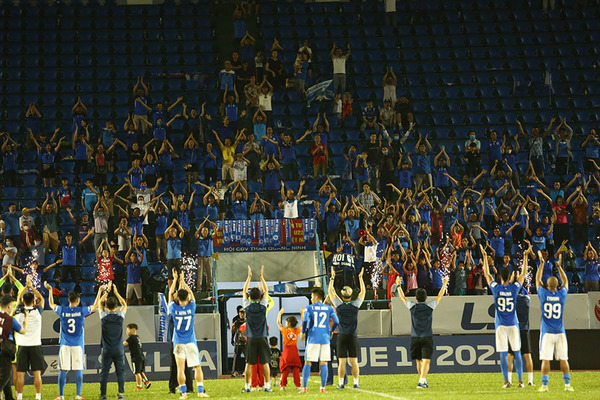 A season to forget for Quang Ninh Coal FC's players.
Bonus pay is the main source of income for footballers who were directly affected when the Vietnam Football Federation (VFF) advocated a cessation of the V-League 2021. Many teams, upon receiving the news, began to terminate contracts with players, some of whom were driven to such extremes they had to accept salary reductions or accept owed wages for many months.
There are around 10 players in each team whose contracts expire when the 2021 season ends. Some like Hai Phong Club have nearly 20 players out of contract, and if a well-timed solution is not prompted by the leadership, many will fall into unemployment and helplessness.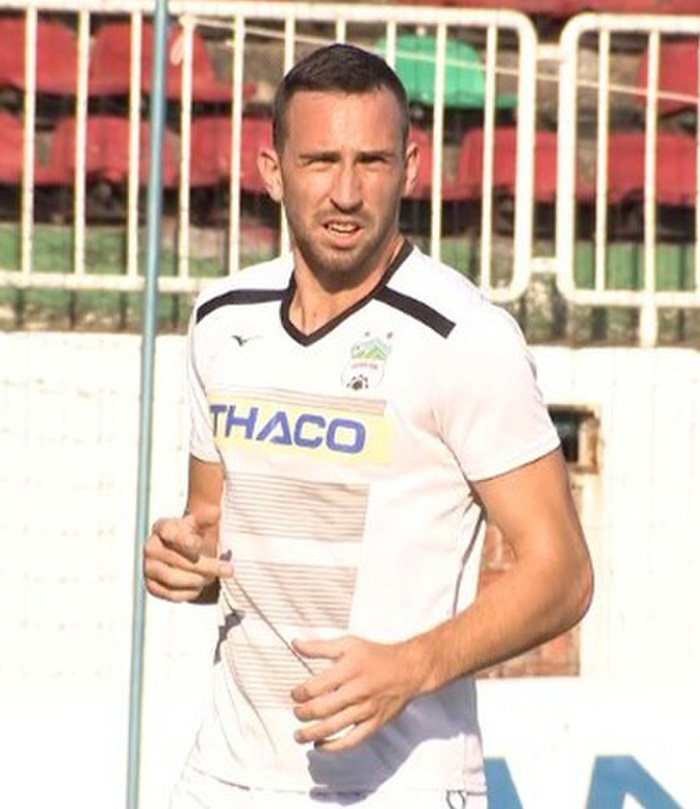 Hoang Anh Gia Lai FC bids Memovic farewell.
Before VFF decided to cancel the V-League, Mac Hong Quan and his teammates (Than Quang Ninh FC) had been owed 4-month wages. Even the main players, let alone young ones, are subject to financial difficulties.
Many foreign footballers also fell into trouble when the V-League ball froze. A series of clubs decided to part with the non-natives to cut costs. Recently, Hoang Anh Gia Lai club has ended the contract with midfielder Memovic. Likewise, Song Long Nghe An, Thanh Hoa... also kept the number of foreign players to almost zero.
Turning jobless, some players even had to sell their cars for money to return home, and some fell into a strange feeling of disorientation.
Varying side hustles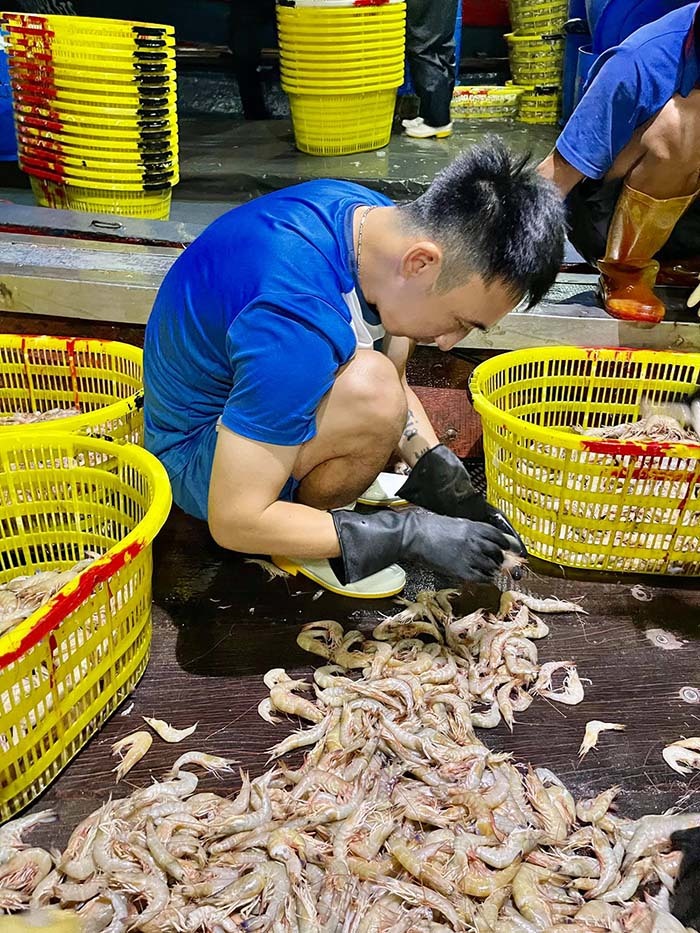 Player Hai Huy is now a seafood seller.
The cancellation of the V-League has helped many clubs reduce their financial burden, but it is the worst 'nightmare' for players.
A photo was recently posted on social media page of Nguyen Hai Huy (captain of Than Quang Ninh FC) illustrating Huy helping his family sell seafood, with a caption: "Officially taking a break from football and sticking to shrimp vending until the end of 2021...". Huy and his teammates' salaries were owed for 8 months before being partially disbursed in April 2021.
"We are thought to have high income, whereas, in fact that's just the tip of the iceberg. We all fell into unemployment when our contracts expired, and are clueless when the new season will start," Hai Huy said.
Striker Nguyen Xuan Nam (Binh Dinh FC) has also posted a photo of him assisting his father in collecting waste paper to sell to recycling companies, saying: "Availing myself of this VND200,000 daily remuneration offered by parents."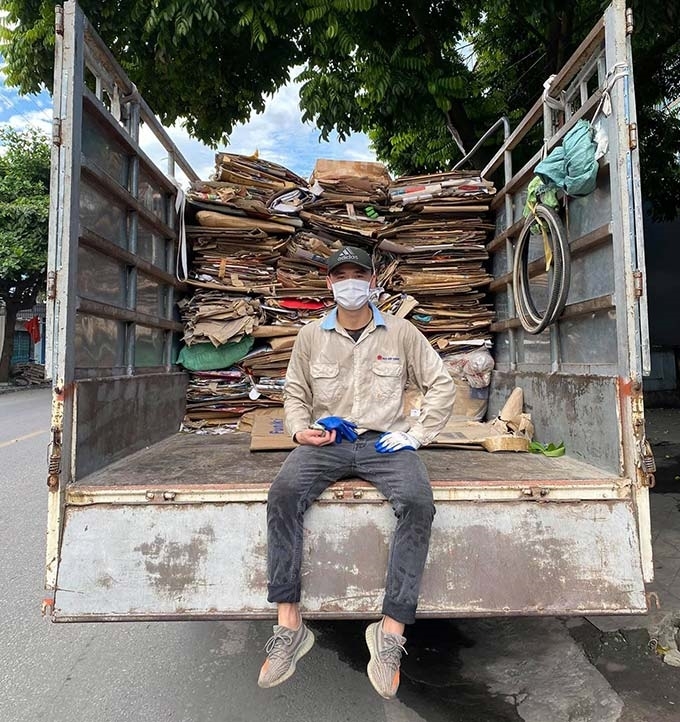 Xuan Nam helps parents collect waste papers.
Hai Phong club player Le Trung Hieu said that the cancellation of the V-League was because of force majeure, but currently most of the players feel completely disoriented without playing football, and some are lucky enough to have part-time jobs which might suffice to cover daily expenses.
At the beginning of this week, Vietnam Professional Football and clubs had a meeting to discuss the stopping of the tournament, and determine the winner and relegated teams, along with the teams that will attend the AFC Champions League and AFC Cup next season.
Huy Phong

The Vietnam Football Federation (VFF) decided to officially cancel the 2021 national football season after consulting with 27 local professional clubs in a virtual meeting on August 28.