How technology changes traditional books
Human knowledge has been digitized for cyberspace in the Internet era.
Thu Huyen, 25, pulled out her Kindle device, typed the book title and read the long novel The Fountainhead on the screen.
Like Huyen, many young people consider reading books on electronic devices an indispensable part of modern society, where holding a thick book in public is inconvenient and unusual.
Many things that can be read on smartphones, tablets or e-book devices, from novels and love stories to picture books. Audio books are available also.
The ebook industry has boomed since the appearance of Amazon Kindle. However, for many reasons, the ebook market share in the US has so far been stagnant, accounting for only $1.94 billion of the total revenue of $25.93 billion in 2019, according to a report by the Association of American Publishers (AAP).
Monopoly of ebook distributors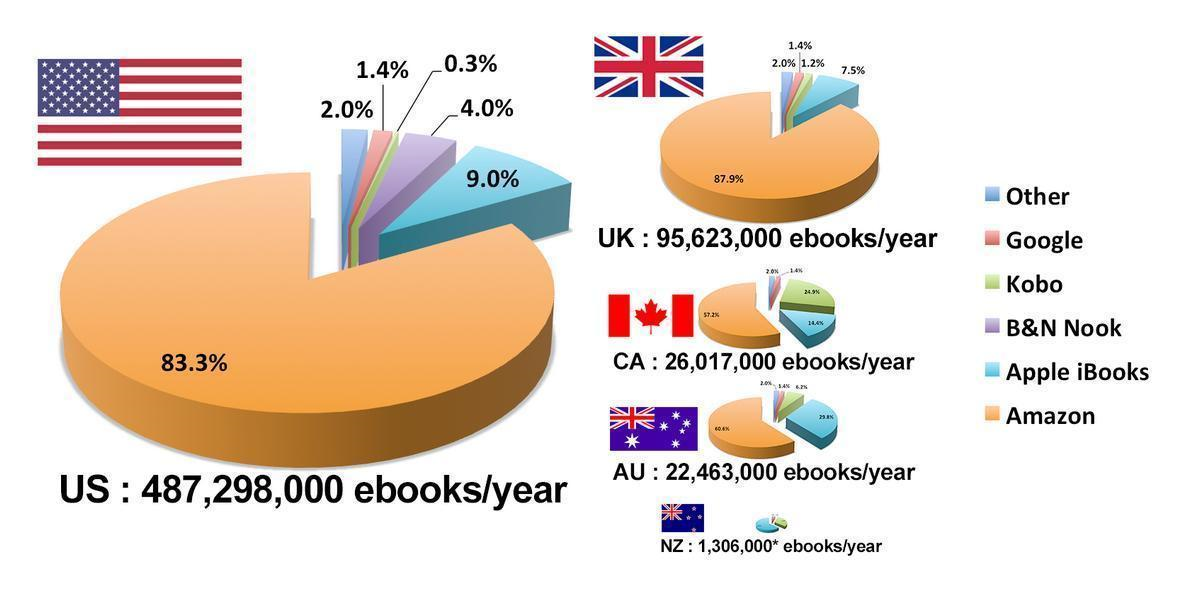 Amazon holds a dominant market share in the US and the world's largest copyrighted ebook consuming countries, according to a report by Author Earnings.
When Amazon Kindle came out and set the price of ebooks much cheaper than paper books, publishers joined forces to fight this monopoly. As a result, Amazon was forced to introduce a policy that made the price of the ebook version not much cheaper than the hardcover version.
In some cases, copyrighted ebooks are even more expensive than paper books, because readers can buy used books at prices that are much lower than the cover prices.
Today, the competition between Big Tech groups in the book publishing market through their own content distribution platforms has not caused the price of ebooks to decrease. The reason is that Amazon can take up to 65% commission while Apple and Google take no less than 30%.
All publishers or individual authors are forced to accept this revenue share, because there is no such thing as a free lunch. The first Kindle e-book device came out in 2007 for $399, but today the latest version starts at just $89.
However, Amazon earns profits from ad revenue on the device and commissions from online book sales. The giant holds the largest share in the ebook market thanks to a huge bookstore of more than 6 million book titles, from stories, comics, magazines to children's stories.
There are no statistics of Kindle users, but Amazon says it has sold an average of 10 million Kindles devices a year since 2007. This e-commerce giant is targeting over 60% market share of ebooks. If the market share of traditional book sales is combined, Amazon even holds up to 80% of the market share, almost creating a monopoly in the book distribution market.
Bottleneck of ebooks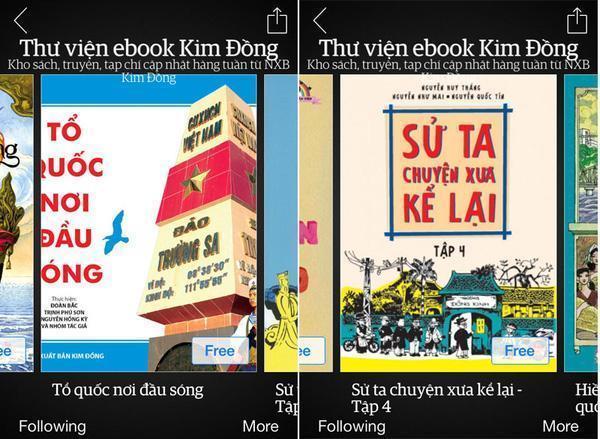 Many Vietnamese publishers have had to stop ebooks because of piracy.
Not to mention the issue of piracy, eBooks have been dependent on Amazon from the beginning. Publishers and book authors are forced to choose between a 35% share or a 70% share of the copyright.
That is, when they choose 70% of revenue, the book price is between $2.99 and $9.99, 20% cheaper than the hard copy if available on Amazon. If an ebook falls outside this rule, the publisher or author takes only 35% of the revenue.
If they don't choose Amazon, the publisher or author can choose Google, Apple or a distributor with a good market share like Kobo (Canada), Nook (USA).
If publishers or authors ignore Amazon, they will not have enough revenue to reinvest in books. Amazon's competitors, which don't have a large bookstore, cannot attract the same number of readers.
Trends of the times
In Vietnam, ebook culture has not been established as most readers still read pirated e-books. Finding pirated e-books in Vietnam, including both Vietnamese and English editions, is not difficult.
For this reason, Tiki closed Miki App after many years of getting losses. Meanwhile, another application, Waka, is still struggling to survive. Recently, startup Voiz FM was launched, with the ambition to enter the audiobook market, which is expected to earn revenue of $20 million by 2024.
The model used by Waka and Voiz FM is monthly subscription, but their numbers of book titles are limited, with over 13,000 ebooks and 2,000 audio books, respectively.
With the monthly subscription model, these apps can temporarily solve the problem. But another problem arises: accounts shared illegally among many readers.
Another direction that Vietnamese publishers have considered is a self-distribution platform for eBooks. But it takes a long time to get a licence, to print and to digitize books, while it takes only minutes to make and distribute illegal e-versions of a book title.
Despite those difficulties, ebooks are inevitable, as thick dictionaries have now been replaced by quick translation tools on computers and smartphones.
It's time for Vietnamese publishers to digitize their paper books, and diversify content with images, sounds, virtual reality (AR/VR) and artificial intelligence (AI) to keep up with the ebook revolution when it booms in Vietnam.
Phuong Nguyen

The "How Worthwhile Is Your Youth" program contributes to changing the minds of many young people.

"Each book has its own mission and impact on an individual audience. When they are combined, the book creates power that can change the whole nation," the CEO of a book house told VietNamNet.